The future of hotel signage is digital, as screens positioned around facilities elevate guest experiences, help operators streamline services and boost bottom lines for business.
Anyone who travels knows their hotel experience starts even before they walk through the door, as hotels can advertise using direct-view LED displays on roadside totems or on the building's facade. Furthermore, dedicated smartphone apps, tied to loyalty programs and beacons, can begin messaging guests before they even walk in, speeding up check-ins and personalizing welcomes.
This experience extends from the reception desk into hotel services and amenities, and even guest rooms. Hotel operators are increasingly using screens to help guests navigate the facilities, raising awareness of high-margin services and taking the strain off front desk and concierge staff during busy check-in and check-out periods.
Blending Innovation With Affordability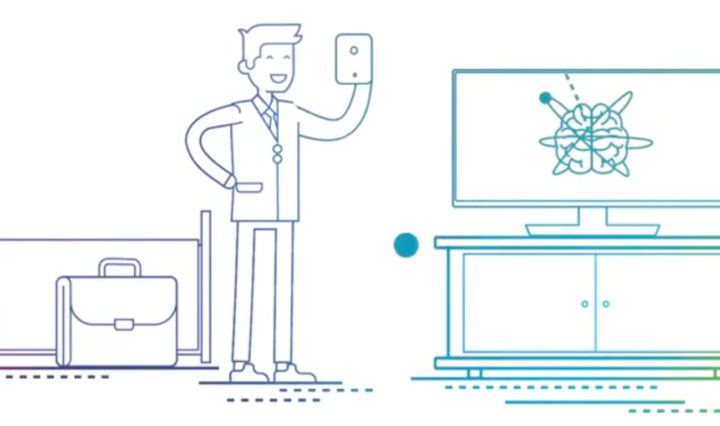 White Paper
Learn how to deliver a standout guest experience with Samsung's Smart Hospitality TVs. Download Now
Hotel signage is setting the tone for establishments. That can mean anything from a three-display wide welcome screen behind a reception desk to iconic video walls that are central to a hotel's decor and ambiance.
Here's a look at what hotels are already doing with display technology, and how that will expand and evolve for the hotel of the future.
Lobbies
As guests arrive, single displays or clusters of tiled screens behind reception counters convey welcome messages, universal or customized. If a hotel knows a big chunk of that week's bookings involve a business convention or a sports tournament, participants can be recognized at check-in.
The most impactful digital signage application may be interactive information stations, sometimes called digital concierges. A touch-screen display in a lobby can itemize local dining, entertainment and attractions options, provide area maps, running routes, traffic conditions, and lists of area services, like nearby pharmacies, salons and specialized services. This technology can provide 24-hour resources for hotel guests during their stay, and even just one screen can relieve much of the pressure on busy reception staff to answer guest inquiries, notably at hotels not large enough to employ a full-time concierge staff.
Facilities
Large-footprint hotels with meeting and banquet facilities can be hard to navigate. Wayfinding and directory signs — interactive or not — are very useful in directing guests to business meetings, luncheons and special events in the banquet and meeting hall areas. If they use the hotel app, beacons can provide them with step-by-step directions and push notifications during their stay.
Increasingly, digital signage software platforms are linking with hotel room management systems to automatically display meeting room information, saying, for example, that a company's sales meeting is in Salon A. At the meeting room entrances, small screens — like Samsung's 10-inch Smart Signage display — display information about who has booked each room. Replacing paper in slots, these signs can show the logo of company or organization, detailed information or even the photo of a newly-married couple for a wedding reception. When the room booking changes, so does the sign. This integration of digital signage provides a whole new level of customization to the modern hotel experience, and eases issues with content management.
Food services managers are using digital menu boards and other types of screens to replace printed material, enabling them to change menus and promotions by time of day, and adjust promotions based on what's selling and what needs more publicity. Fine-dining restaurants are even using tools like tablets to replace cumbersome wine menus with digital versions that offer more details and tasting notes, and that tie into inventory systems, so if a wine isn't in stock, it doesn't show.
Meetings and event planners are taking advantage of digital hotel signage to re-theme event halls instantly, changing out the visuals on large video feature walls, and making available tools like collaborative digital whiteboards in private meeting room spaces.
With applications like these, digital signage is making its way as a standard tool for not just guest experience, but overall hotel operations.
Guest Rooms
Digital is also finding its way, increasingly, into hotel rooms. Dedicated hotel apps can make an NFC-enabled smartphone work as a secure room key. Once inside, Smart TVs tied to hotel management systems can already be turned on, with an on-screen message personally greeting a guest and driving promotions like room service, hotel amenities and late check-outs.
Transparent smart mirror displays — replacing regular room mirrors — provide an engaging interactive canvas for guest notices, orders and helpful information like local weather and events, helping them plan and personalize their stay on a day-to-day basis.
Smart displays are already enabling connectivity between screens and personal devices, and TVs will be supplemented, in time, by devices like virtual reality headsets for even more immersive connectivity.
Looking Ahead
With more and more devices — even light bulbs and mattresses — getting IoT sensors, the hotel of the future will be increasingly smart. The guest experience will grow more visual and interactive, and screens will also start finding their way behind the scenes, as displays can also be used for training new staff, and making them aware of when rooms are clear and when services are requested.
Overall, eye-catching and dynamic screens will make hotel guests feel great about being there, but the technology also enables hotels to work better.
Learn how you can impress your guests and streamline operations by checking out our latest hospitality technology solutions.