Hotel guests accustomed to controlling their worlds with their phones are bringing those high expectations along when they travel. So at the Hospitality Industry Technology Exposition and Conference (HITEC) show in Toronto, produced in late June by the trade group Hospitality Financial and Technology Professionals (HFTP), the main buzz was all about enabling hotels to deliver that frictionless, technology-enabled experience.
Innovative, integrated guest-facing devices, and the infrastructure to support them, were front and center in many booths and in education sessions, as hoteliers seek solutions to deliver a standout experience while putting the guest in control. Trade show booths touted a wide range of apps for this purpose, accessible through smartphones, digital signage displays, tablets and smart hotel TVs to maximize guest convenience no matter where they go on the property. At a session on guest-facing technology, for example, panelists urged hoteliers to ensure every new hotel technology delivers real guest value, and that lots of bandwidth and a big television with many different content options are still the must-haves.
How Do You Blend Innovation With Affordability?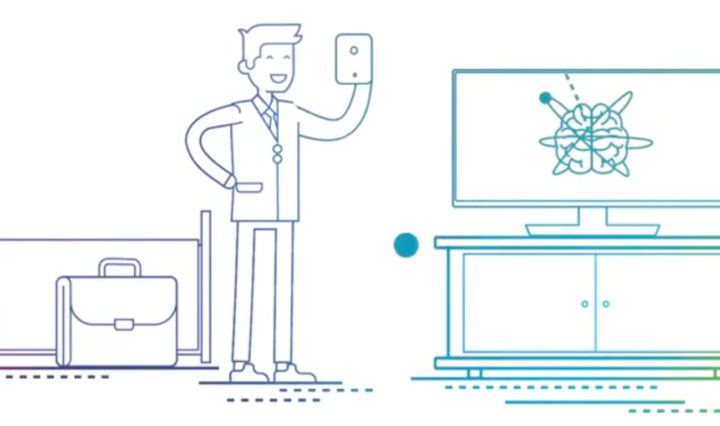 Learn how to deliver a standout guest experience with Samsung's Smart Hospitality TVs. Download Now
Customer-facing technologies and analytics are the two sectors hoteliers feel the least competitive in, according to Hospitality Technology's 2017 Lodging Technology Study. So attendees were eager to accelerate their capabilities in these areas with new hotel solutions discovered at the show.
Hoteliers Embrace Fast-Moving Innovation
The 2017 HITEC event was the organization's largest ever, attracting over 6,500 attendees eager to get a first-hand look at the industry's hottest technologies and most innovative ideas.
Many of those could be found in new hotel technology developments in guest room controls: from mobile keys and remote check-in, to in-room guest device connectivity and Internet of Things (IoT) solutions. With the added IoT component, guests can control everything from temperature to curtains to lighting. Additionally, the Smart TV is emerging as the centerpoint of control while the guest is in their room, acting as a connection point for all these devices. By replicating or surpassing what guests have at home, these innovations enable hotels to cater directly to consumers' high expectations for a customized travel experience.
The way guests interact with guest service applications is also rapidly evolving. In addition to great digital user interfaces, attendees were eager to hear about voice commands as well as virtual reality and augmented reality applications. Using wearables for VR/AR applications is emerging as an ideal way to preview new destinations, offer wayfinding, provide multilingual services and work with meeting planners.
Laying the Back-End Infrastructure
Making all of this happen requires tight integration among many moving parts. Many vendors announced partnerships and alliances at HITEC to ensure a seamless back-end infrastructure. Connectivity and bandwidth were also big themes, ensuring guests aren't frustrated by buffering and poor hand-offs from one system to the next as they enjoy everything a property has to offer.
Like many industries, hospitality is growing increasingly digital, so hoteliers are seeking solutions that are software-defined, scalable, reliable, secure, cloud-based and omnichannel. The Hospitality Technology study found improving digital customer engagement/loyalty is hoteliers' top strategic priority.
Big data, artificial intelligence and machine learning also garnered high levels of hotelier interest, since these are key to providing the personalized experiences guest crave, via recommendation engines, chatbots, AI-powered voice services and other marketing and service technologies.
Consumers embrace technologies that allow them to navigate their experiences with less friction and more control. When they become hotel guests, they expect that same level of connectivity and access, from pre-arrival through post check-out and everything in between. Fortunately, hotel tech providers are making it easier than ever for hoteliers to respond, demonstrating at HITEC a broad array of new hotel technology solutions to ensure a connected, engaging experience across the guest journey.
Hotels need to be at the forefront of technology innovation to keep up with consumer demand. Visit our hospitality solutions page for more ideas on how to use technology to streamline operations and enhance the guest experience.