Smart technologies smooth the edges off our personal lives, automating daily tasks from waking up to managing schedules to replenishing laundry detergent. Consumers now expect the same frictionless hotel guest experience when they travel.
To get there, hotels will need integrated technology solutions that include granular data collection, on-demand analytics and an elegant user experience across an array of smart devices, so they can anticipate and respond to each guest's needs seamlessly across their stay.
Data and analytics are increasingly becoming important assets for hospitality companies. "We have talked a lot about data in the past and there is this whole future around data and the smart property," says Martha Poulter, CIO of Starwood Hotels and Resorts. With specific applications, she mentions using sensors to optimize on-property staffing or know when a guest's room service tray is ready to be picked up, according to Skift.
Profiting From Personalization
The personal touch pays off in the bottom line. Hospitality Technology's 2016 Customer Engagement Study found 58 percent of customers say a hotel's ability to personalize their experience using their purchase history positively influenced their choice, and 49 percent say the same about being personally recognized at all touch points. In addition, 56 percent cite high-tech features in the guestroom such as mobile keys and in-room tablets as draws, confirming that guests see technology as important enablers of a 21st-century travel experience.
How Do You Blend Innovation With Affordability?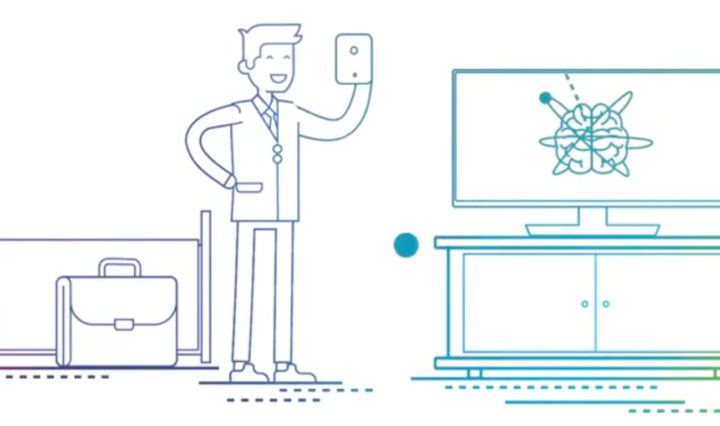 See how you can deliver a standout guest experience with Samsung's Smart Hospitality TVs. Download Now
Analytics is taking many industries by storm, enabling businesses to better understand and service their audiences — and drive profits. An analysis by Nucleus Research found that for every dollar a company spends on analytics, it gets back $13.01 in return on investment.
Achieving Frictionless Infrastructure
Making a hotel guest experience seamless and personal requires that hotels leverage a range of integrated technology solutions to both collect data about guest patterns and preferences and deliver the customized experience that data analysis suggests. Endpoint technologies such as staff-facing mobile devices, guest phones, smart TVs, the Internet of Things (IoT) and even virtual reality headsets must all tie into a central platform where guest data can be collected, analyzed and made available in near real-time to each of these devices.
Mobile and display devices then become ideal interfaces for delivering personalized communication and services. Smart TVs, for example, are rapidly becoming the hub through which guests control room amenities, communicate with hotel staff and create personal itineraries for a more engaging hotel guest experience. A growing number of properties are also leveraging messaging via staff- and guest-facing devices — guest smartphones or tablets furnished in the room — for dialogue between the hotel and the guest.
For example, if a guest reveals on check-in that their primary language is Mandarin, a centralized system would make sure guestroom controls, communication with staff, room service menus, wayfinding and other amenities use that language whenever guests encounter those touch points. The more quickly and seamlessly that happens, the more frictionless the guest experience.
Overcoming Obstacles
Establishing a platform of integrated technology solutions isn't easy, however. Many hospitality companies operate decentralized solutions and siloed systems. Technical, financial and data management obstacles stand in the way of establishing the central data stores needed to make data clean, centralized and actionable, according to Hospitality Net. And few have significant analytics capabilities outside a few specific systems such as revenue management.
But hotels are making headway. Denihan Hospitality now gathers transactional customer data and unstructured data, including reviews and customer feedback, across its James and Affinia brands into a data store, helping form corporate strategy. Then frontline hotel staff access analysis of that data via smartphone dashboards to help them anticipate what a particular guest might expect or desire from their stay, according to Forbes.
"Every company has massive amounts of data – it is what one does with that data – such as providing relevant dashboards, click through deep dive actionable reporting and analytical insight that can foster a competitive edge," Menka Uttamchandani, vice president of business intelligence at Denihan Hospitality, told Forbes.
With IDC forecasting that worldwide revenues for big data and business analytics will grow at an 11.7 percent CAGR, reaching more than $203 billion in 2020, it's clear that analytics will drive the future of business. Hotels are feeling the pressure, and know that establishing the integrated technology solutions they need to collect, analyze and act on data via smart devices will quickly become musts for delivering the frictionless guest experiences that are key to future growth.
Learn how you can impress your guests and streamline operations by checking out our latest hospitality technology solutions.