As more companies invest in digital transformation, the next generation of business solutions are emerging to drive value for enterprises of all sizes. But to maximize the full potential of these solutions, integration and innovation must be front and center, combining today's most advanced mobile hardware and endpoints with game-changing software platforms and technologies.
At this year's Microsoft Ignite conference, Samsung is spotlighting cloud-based solutions from three Samsung Alliance partners — Confiz, BlueMetal and Teknikos — representing the next wave of innovation and value-added integration. Each partner's solution combines the strengths of the Microsoft Azure cloud platform and Samsung mobile devices, user experience and AI in order to empower key verticals, such as hospitality, retail and healthcare, as well as a range of unique business scenarios.
The Next Step in Cloud-Based Productivity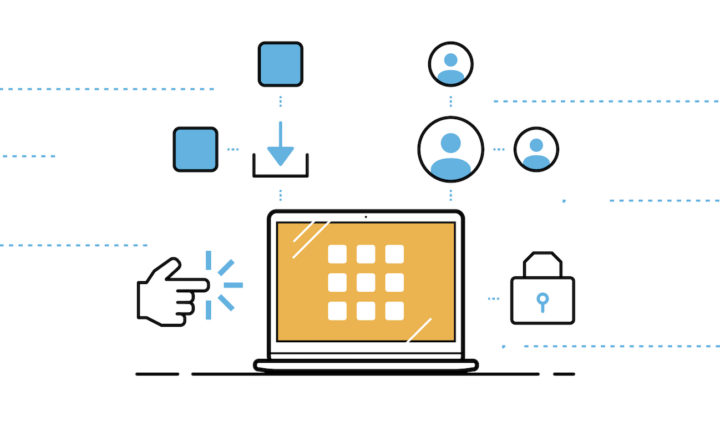 View this infographic to learn how Chromebooks can work for your business. Download Now
The solution stack allows the flexibility to plug-and-play many mobile endpoints to fit customer requirements, while enabling employees — ranging from store associates requiring wearables to back-office workers seeking tablets — to succeed through digital practices.
The three solutions, offering a wide variety of cross-sector applications, are driven by the following partners.
Confiz created a retail solution to enhance a customer's path to purchase in a Connected Smart Store. The solution is built on a mobility framework CORE, and can use Microsoft Azure to gather customer data from a store's website or mobile app (i.e., shopping cart information), and use that data to notify in-store employees on their Samsung mobile devices of key employee selections. Store employees can use that data to prepare a dressing room for a customer, or act on customer requests for different sizes and colors, enhancing service and efficiency. This solution is now available for pilots and deployment.
BlueMetal, an Insight company, pairs Microsoft's cloud services with the Samsung Galaxy Gear S3 and Galaxy Book to better connect healthcare teams and patients. The technology, called Connected Care, helps physicians improve communications with patients — sending patients reminders about medication, diet or exercise through a wearable device. Patients can then easily confirm receipt with a single tap on the smartwatch. Designed for doctors and patients, it is beginning to be marketed to other businesses, such as warehouses, where managers can use it to deploy people and resources based on shipping, weather and traffic data transmitted through the smartwatch. The solution is now available for pilots.
Teknikos is showcasing its Connected Room hospitality solution by bringing together Microsoft Azure's cloud and a variety of Samsung devices — an in-room Galaxy S8, Galaxy Book, Galaxy Gear S3 and television — to digitally coordinate hotel services, such as restaurant bookings and service requests, and make them easily accessible to the guest. While originally designed for hotel rooms, the Connected Room can help enhance any room that features access to multiple devices, and requires management of multiple services, such as a hospital room or a luxury suite at a stadium. The Connected Room solution is now available for pilots and deployment.
Additionally, at this year's Microsoft Ignite show, Samsung will also be showcasing its latest products — including the Samsung Galaxy Note8, Samsung Dex and the new Galaxy Book.
For demonstrations on the latest Samsung partner solutions and product demonstrations, visit the Samsung booth (#813) at the Microsoft Ignite conference.