Deploying mobile phones across an enterprise workforce doesn't have to be difficult. Too often, however, mobile initiatives are undertaken without a clear roadmap or the right resources in place. Today, I want to address a few of the common pitfalls for businesses in deploying mobile phones, and discuss how Samsung is addressing these challenges through the launch of our new Galaxy Note8 Enterprise Edition.
In speaking with CIOs about their mobility challenges, I've heard the same basic story again and again: IT teams that are overwhelmed dealing with device deployment, management and troubleshooting, and who lack the time to work on the strategic initiatives that mobile should be opening up for them.
In other cases, CIOs have simply chosen to accept a BYOD policy to avoid perceived costs and complications around corporate-owned mobile phones. While BYOD has its benefits, it inevitably lessens an enterprise's ability to fully leverage mobile workflows, and also increases security risks due to diminished device management.
Investing in Enterprise Mobility
If you are planning to deploy hundreds or even thousands of mobile devices, you're making a substantial investment. In most cases, it's not simply a hardware purchase but instead part of a digital transformation strategy to move your business beyond desktop apps and paper-based workflows. You need a partner you can rely on, who knows where the potholes lie and the best ways to avoid them.
The Galaxy Note8 Enterprise Edition is a recognition of this need. More than a phone, it's a set of tools and assurances for the IT organization that help them stay on track, from deployment through the entire lifecycle of the mobile device.
Here are five of the common mobile pitfalls and how the Enterprise Edition helps to address them:
Configuration and Provisioning: Many IT teams planning a mobile rollout are led to believe that the device and the mobile device management (MDM) solution are all they need. Then, when the shiny new devices arrive, they realize that each phone needs to be manually configured prior to enrolling in the MDM. The Galaxy Note8 Enterprise Edition comes with Knox Configure, a solution we developed to simplify configuration and provisioning, so all you do is add the IMEI to the profile and hand out the devices. It's a tool that can reduce errors, save you hundreds of hours and get your program off to fast start.
Security: Proper configuration and having the right MDM policies in place goes a long way to protecting devices from security threats. Among the key best practices: Enforcing the use of passwords (or preferably biometrics), restricting installation of apps from unknown sources, and ensuring lost or stolen devices can be remotely wiped. But regardless of what's stacked on top, devices need a sound foundation. With the Enterprise Edition (and in fact all of Samsung's flagship phones), that foundation is the Knox platform itself. Built in at the chip level in a Hardware Root of Trust, Samsung Knox protects against rooting or malware that attempts to undermine the integrity of the device. We couple this with a commitment to provide monthly security updates to the device for a full three years from general availability.
Evaluate Your Mobile Security Plan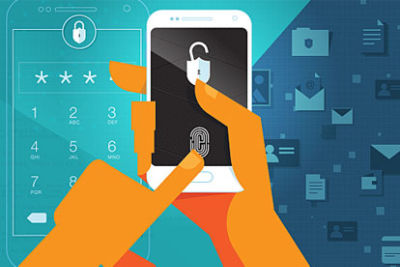 White Paper
Discover if you have the right mobile security plan for your business. Download Now
Firmware Updates: Most IT managers don't realize firmware updates are a problem until they are. That unfortunate experience of a firmware over-the-air (FOTA) version update that triggers compatibility issues with a key business application has spoiled the weekend plans of many a mobility manager. The Enterprise Edition gives you the ability to postpone, test and schedule firmware updates through the Samsung E-FOTA tool. Accessed via your MDM, E-FOTA gives you back control of firmware updates across your device fleet.
Apps and Industry Expertise: Devices like the Galaxy Note8 offer incredible processing power and productivity features that were unimaginable a decade ago. You can multitask on a split screen, control your phone with your voice with Bixby, extend your phone to the desktop with Samsung DeX or to an immersive 360 experience with Gear VR. But the real challenge for many enterprise customers is effectively harnessing the device to solve your business problems. Maybe you are a hospital looking to streamline clinical communications, or perhaps you are a police department trying to better support officers in the field. What you really need are the industry-specific applications to address these challenges. Well, the Enterprise Edition doesn't come with these, but the Samsung team does have the partners and in-house expertise to help guide you along the way. This is where partnering with a company with a real focus on B2B and a strong alliance program pays off.
Long-term Availability: If your mobile initiative is going along wonderfully and you just want to buy more phones to expand it to additional user groups, that shouldn't be a problem, right? But, in fact, it can be. In the fast-moving mobile space, where new models are being launched every six months, sometimes enterprise customers find themselves unable to repurchase the older model that they standardized on. With the Galaxy Note8 Enterprise Edition, we mitigate this risk by guaranteeing ongoing market availability for two years from the date of general consumer availability for the device.
There are other potential pitfalls along the way to a successful mobile initiative. Selecting the right MDM or EMM is critical, as is establishing employee usage policies and training. A data separation solution is highly recommended for businesses in regulated industries.
What we have created with the Enterprise Edition is a set of tools and assurances that are not addressed with currently available consumer mobile devices and MDM solutions. We've combined this with the unlocked Galaxy Note8, which is built for the business user and provides the flexibility to choose the carrier of your preference.
For an enterprise deploying hundreds or thousands of phones to your employees, you need a device you can rely on. The Galaxy Note8 Enterprise Edition gives you that strong platform to drive your mobile initiative and your business forward.
Learn more about the Galaxy Note8 Enterprise Edition.