This News Insight from Samsung Networks explores how hospitality establishments can benefit from providing Wi-Fi to guests through a captive portal. Discover how to create a unique, connected guest experience with Samsung's LYNK REACH hospitality TV solutions. —Samsung Insights editorial team
The Internet has become so essential to American life that U.S. users expect they will be able to get online no matter where they are, be it at a restaurant, the gym, an airport, or a retail store. Establishments offer guest Wi-Fi networks as a way of inviting patronage and to enhance the customer experience. When users, such as airline passengers waiting for flights or hotel visitors staying at a property, attempt to connect to an available guest Wi-Fi network, they usually encounter a captive portal web page. Typically, this page serves as a gateway that captures the user before they are permitted access to the guest Wi-Fi network. After capture, the network provider determines the type of experience the user will discover.
Captive Portal Onboarding
The two key onboarding stages when joining a guest Wi-Fi network utilizing a captive portal are association and authentication. Association occurs when the guest selects the network they wish to join and land on the captive portal page. The user has restricted Internet access at this point, only enough to complete the onboarding requirements, before reaching authentication and connecting to the wider Internet.
Create a Smart Hotel Experience for Your Guests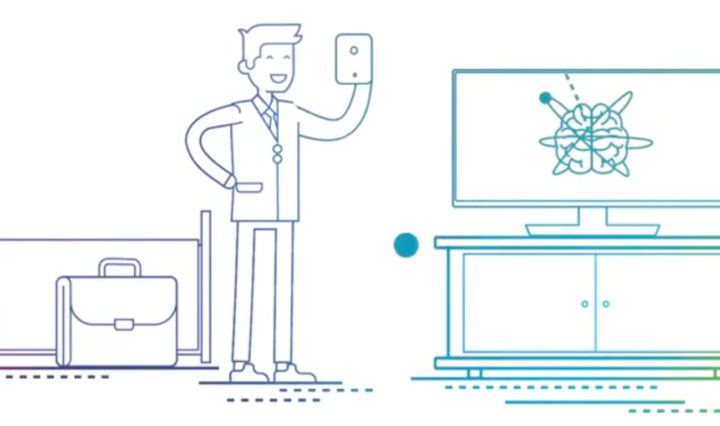 These 10 essential TV technologies are improving guest experiences across the hospitality industry. Download Now
The onboarding requirements might be some combination of an email address, hotel room number, user ID, or password. Captive portals often present the terms and conditions, establishing the guidelines of how the network is to be used. After authentication the user is then permitted to surf the web for a few minutes, hours, or an unlimited amount of time.
The Benefits of Captive Portals on Guest Wi-Fi Networks
Enterprises can configure a captive portal on their guest Wi-Fi network to reap benefits. By requesting email or contact info at the landing page, a business can then send follow-up marketing emails to encourage repeat visits or spend. Another popular onboarding model requests a user's social media or prompts the user to create a profile. Doing so gives the enterprise actionable insights into the demographics of their guests, the duration of Internet sessions, and helpful analytics that can be used in business decision-making.
The captive portal also provides an opportunity for enterprises to set levels of Internet access for their guests. A business might grant complimentary access for a limited amount of time and/or at slower speeds, and then offer longer session times and faster speeds at a premium price. This tiered-approach can transform a guest Wi-Fi network from a business expense to an alternate revenue stream.
Offering Internet access to guests improves their experience, but enterprises have options available that are more productive and beneficial than just setting up an unsecured wireless network. A captive portal enables guests to opt in to targeted marketing campaigns, captures user demographics and behavior, presents the terms and conditions to decrease liability, all while giving businesses the opportunity to monetize the network in order to turn a profit.
Guest Wi-Fi Solutions
Samsung Networks provides Wi-Fi solutions to locations with guest networks and can configure the optimal captive portal to meet an organization's needs.
Learn more about Samsung's Wi-Fi solutions for Hospitality.