Auto Meter, a Sycamore, Illinois-based company, designs and sells instrumentation to the automotive aftermarket and vehicle electrical system testing industry.
One of its signature products is a testing solution that enables original equipment manufacturers (OEMs) and automotive service providers to test a vehicle's entire electrical system, including batteries, starters, alternators, cables and connections. Auto Meter partnered with Samsung to create an optimized version of the testing solution that leverages the benefits of mobile technology.
"At the core of Auto Meter products are quality designs that deliver robust and reliable solutions to the automotive aftermarket and vehicle electrical system testing industry," said Dean Panettieri, COO and president of Auto Meter.
The new version of Auto Meter's electrical testing solution enables an OEM or repair shop to perform the testing with one technician instead of two. It also takes full advantage of Auto Meter's proprietary cloud-based data management system, AMPNET, which collects and processes data to support predictive analysis. Such information would often include test results and vehicle identification numbers that can now be recorded paperlessly.
Empower Your Field Services Team With Mobility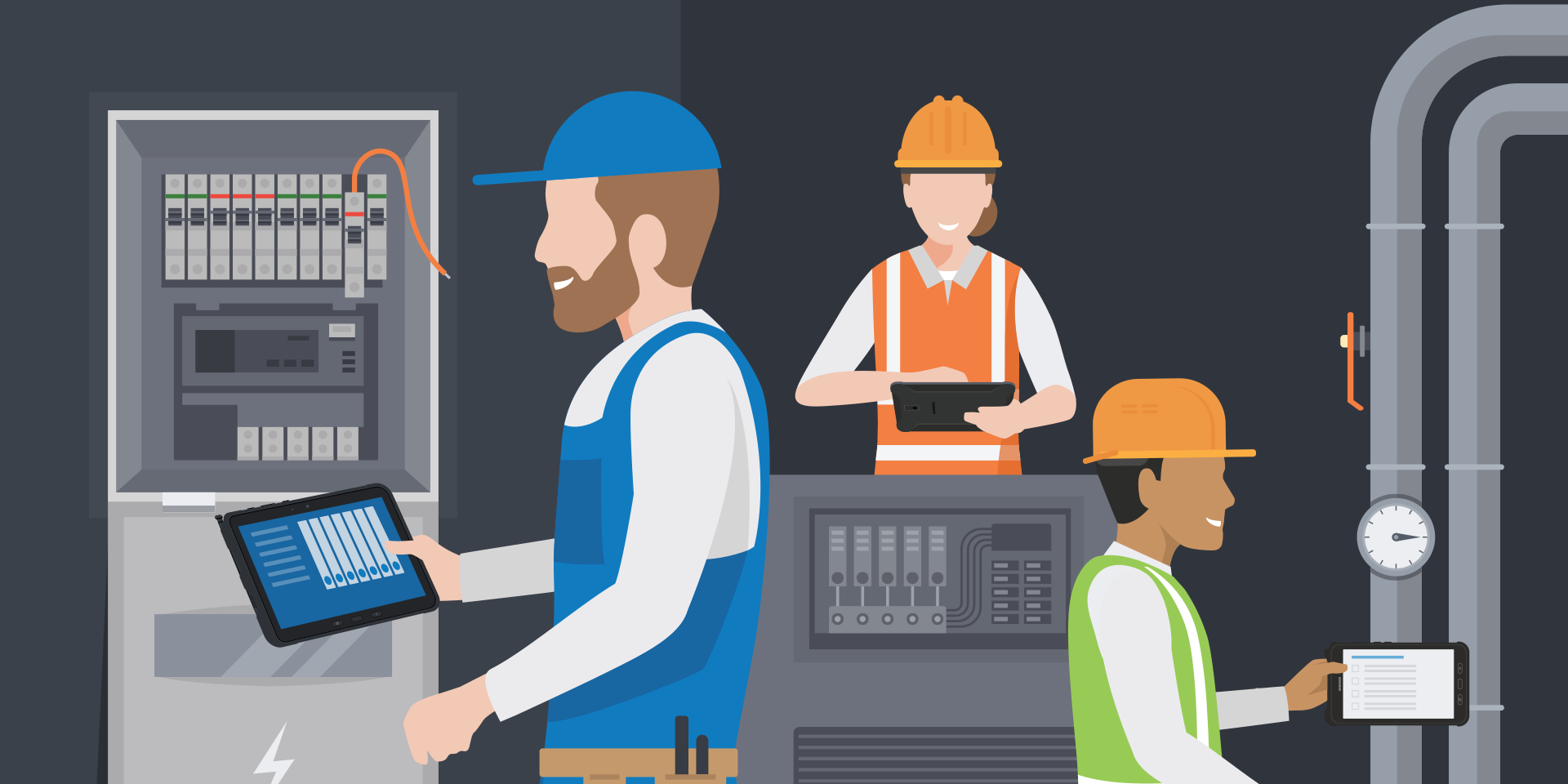 Exceed customer expectations with this free guide to improving connectivity in field services. Download Now
"We wanted to combine the traditional, accurate, reliable Auto Meter test technology with a partner's tablet that also exudes the image of quality and reliability, so we looked at a number of different tablets and compared the clarity of the screen, the resolution, the battery life. To us, it was a very clear choice to partner with Samsung," Panettieri said.
A Smooth Ride
The Samsung tablet solution automatically scans the barcode of batteries being tested and routes data from the test to Auto Meter's cloud-based AMPNET. No more filling out results by hand to process warranty claims, because test data results are electronically populated in the appropriate fields.
"The biggest challenge that the Samsung tablet solution helped us solve was that it allowed us to take the tablet behind the steering wheel and conduct the test remotely and leave the load module connected to the engine. It took a two-person job and made it a one-person job," said Mike Gathman, VP of engineering at Auto Meter.
"We wanted to see how we can simplify the process for the end user. A key feature was to be able to upload data to the cloud seamlessly. The Samsung tablet supported that integration with its Wi-Fi and Bluetooth connectivity," Panettieri added.
The new tablet design also allows Auto Meter to create step-by-step instructions and a tutorial for technicians to follow. "Our customers are excited about the ease of use. The tablet walks them through each step of the testing process and the tablet will guide them through the test and make decisions for them so we get consistent, accurate test results," Gathman said.
Accelerating Growth
By partnering with Samsung, Auto Meter was able to achieve its goals around design and user experience.
"In an enterprise environment, Samsung understands that some of the customers might need a product that can stay with them so they can standardize their solution around it. The full ecosystem that Samsung provides to Auto Meter, from our presales support to our post-sales support to the products we're delivering — that's the core of why this partnership has been so successful," said Jim Pustay, senior sales manager, Samsung Electronics America, greater Chicago area.
Auto Meter's customers, in turn, have been excited about the new product and its accuracy. "Now fairly quickly, by using the right type of technology combined with the features of the Samsung tablet, we're able to reduce the warranty expenses of the company," Panettieri said.
Looking for a tablet that can survive the factory floor? Samsung's Tab Active tablets endured 21 tests for ruggedness. Or, read a free white paper on improving connectivity in field services.