Earlier this year, the Title 30 law in Las Vegas — which governs land use, zoning and development — was updated to allow on-site display owners to sell off-site advertising.
Previously, displays located on a venue's property, or "on-site," could only advertise goods and services available at that location. This meant that casino and hotel owners couldn't sell slots to third-party advertisers, which limited the inherent value of on-site displays. Recently all of that has changed, opening up a world of possibilities for out-of-home (OOH) advertising in the district.
Samsung has created countless spectacular signs in the Las Vegas district, dating back to 2002 when we designed and built the first outdoor LED billboard in the USA. With the changes to Title 30, advertisers have more places than ever to share their messages around the city, and billboard owners have more opportunities to receive returns on their investment in digital signage.
In this article, we'll share how updates to the Las Vegas sign code are changing the game for LED billboard owners and advertisers alike.

Increased revenue for display owners
Venue owners often shop for digital signage displays to improve upon the aesthetics of their properties. Plus, they often want to add that spectacular wow factor the Sin City is famous for. But now, adding an LED board is more than a cosmetic upgrade to a building — it's an investment that can add significant revenue streams for display owners. Consider this anecdote, explained by Samsung's Ben Sewell.
"I'm working with a property owner in Las Vegas looking to do some upgrades to the building. At first, the client was considering simply adding some architectural effects," he said.
But after Sewell explained the implications of the sign code updates, the client was willing to up the initial investment because of the recurring revenue streams on-site displays offer.
The ability to incur more profits from digital signage changes everything for venue owners. Not only do LED displays look stunning, but their profitability increases their value proposition to clients around the city.
"We're able to move discussions away from initial capital expenditures and towards ROI," Sewell explained. "The conversation is no longer, 'Wow, this looks pretty,' and instead [it's] 'this technology is a great investment based on its high visibility.'"
Enhance the buyer's journey with digital signage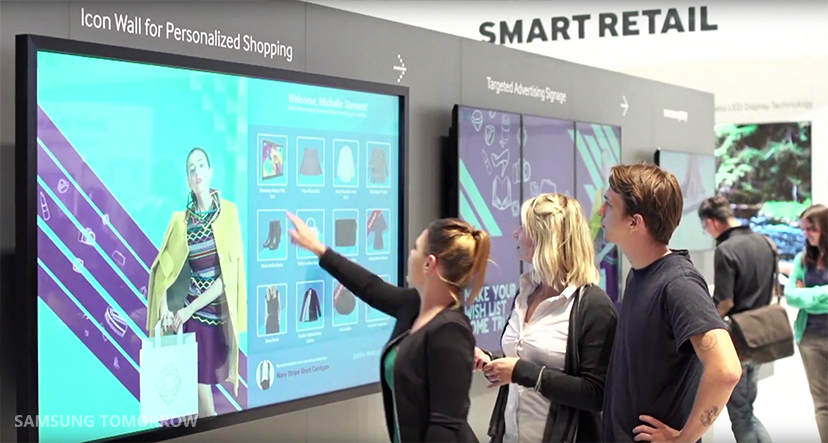 White Paper
Get your free guide to the what, where and how of digital signage in retail environments. Download Now
Local advertising ecosystem
According to Title 30, at least 75 percent of messages on off-premise signs should advertise goods or services that are available within the city. This means that digital signs within Las Vegas encourage commerce within the city limits, creating a local advertising ecosystem of messages pushing visitors around the city.
Sewell said the new sign code helps larger brands with multiple locations funnel customers between properties.
"You can move customers from one of your properties to another location and keep them locally focused," he said. "If you can advertise events happening all over the city, you'll have a greater impact on how visitors entertain themselves and spend their money during vacation."
Ultimately, Sewell said this change is going to lead to more dynamic digital OOH projects and partnerships between advertisers in the city. Casino and property owners are already starting to plan projects that are unique, more customized and more interesting than what regulations permitted before. If you thought Las Vegas was previously the land of spectacular signage, wait for the effects of this proliferation to take hold.
Why Samsung
Often one of the most challenging parts of digital signage deployment is the permitting process because, as with most things in the public space, the city heavily regulates digital signs. Las Vegas just took a step into the future by providing sign owners throughout the district more opportunities to advertise and receive high returns on their investments.
Samsung differentiates itself in the LED marketplace by walking our clients through every step of the deployment process: from lobbying local governments, through installation and beyond.
Learn more about modernizing your place of business with Samsung's digital signage offerings. Then discover the five ways signage influences the buying process.