As the digital signage industry grows to record heights — predicted to reach $44.84 billion USD by 2030 — an increasing number of public spaces are decorated with bright LED boards. And while digital billboards allow advertisers to display dynamic content to an ever-changing audience, LED displays can pose more safety concerns than static billboards if they are not installed or calibrated correctly. The high temperatures alone required to operate LED boards create safety issues that don't exist for analog displays.
In addition, signs that are too bright can cause accidents. Digital signage today needs to be bright but not exceed the local limit for signage brightness in order to pass local regulations.
Samsung deeply understands this concern over the safety of digital signs. Here are the considerations to take into account when choosing an LED board provider for your project.
Choosing an LED provider
One of the most important things to consider when choosing a reputable LED provider is which, if any, safety standards it adheres to. All Samsung LED displays adhere to Underwriters Laboratory (UL) standards, a global safety certification company. This means all of its personnel, products, facilities and processes measure up to UL's strict safety requirements. Samsung maintains its UL certification, giving customers peace of mind that the LED boards are strictly monitored from their creation throughout the life of the display.
How to plan and deploy direct view LED signage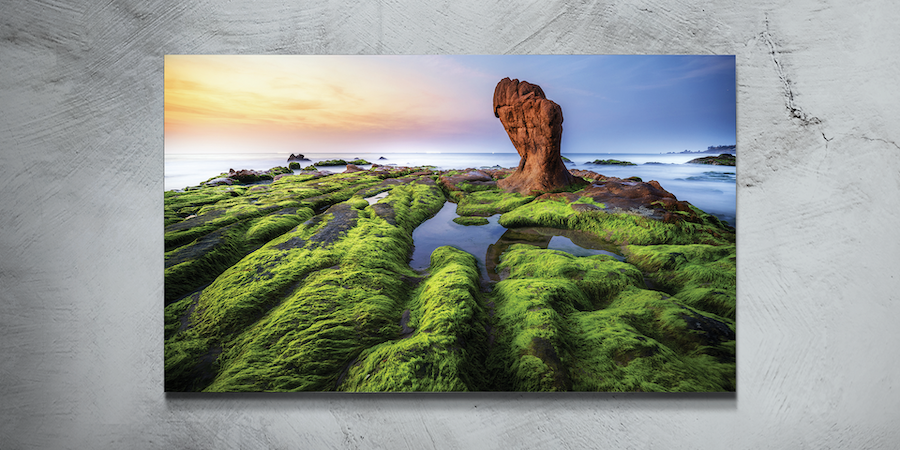 Everything you need to know about choosing your LED displays for optimal viewing indoors and out. Download Now
Neil Hawley, Sr. Director of Construction Management for Samsung's Display Division, said it's critical to choose an LED provider with a proven track record of customer satisfaction and adherence to safety standards.
"Before your display is shipped, we test every board against our specific criteria to verify brightness, energy consumption, weight and potential environmental reactions to the materials."
Hawley also said that Samsung's safety standards go above and beyond what's required or even commonplace within the LED sign industry.
"There really isn't a single true standard within the LED display industry," he said. "We choose to utilize the more stringent military-grade testing standards because that's the harshest environment known. … It's certainly a higher standard than we typically see in the civilian market."
Ongoing maintenance
Once the display is properly manufactured and installed, its maintenance is essential to the performance and continual safety of the device. The provider plays a large role in the ease of serviceability of an LED board.
"If the board is not easily serviceable, it's not going to be maintained," Hawley said. "It's important to design these LED boards so that they're serviceable with a minimal amount of effort."
Choose a provider who keeps clear records of the installation process through daily reports, data and photographs. Reputable providers will also provide a recommended schedule for regular maintenance and service checks.
Samsung's operations center
Aside from its strict manufacturing and installation standards, Samsung's unique customer service center remotely monitors our devices throughout the lifetime of the display.
"A lot of people look at LED boards as a short-term investment product," Hawley said. "They're going to buy something, put it on display for two years and then replace it with something else. We don't find that to be the best or most economical approach; we want to provide a product that will operate within specifications for the lifespan that we guarantee."
Most Samsung LED displays are linked to its diagnostic software monitoring system, alerting the team of any possible issues before the customer experiences a service lap or malfunctioning display. If something is wrong, Samsung's operations center will catch it almost immediately and dispatch a technician to fix the problem — often before the customer is even aware there's an issue — reducing the repair time and increasing the overall safety of the display. And because the operations center is staffed 24/7 year-round, Samsung provides unparalleled customer support compared to other providers in the LED signage industry.
Find the right partner
If you're looking to reduce safety concerns when on the market for an LED display, make sure to choose a reputable provider with strict standards from the design to the assembly of the display, and with a history of successful installations and maintenance checks.
Most importantly, choose a provider with a customer service team that will walk you through any and all issues throughout the lifetime of the device.
Buying an LED display is far more than a one-and-done transaction. Partner with someone you can trust. And if you're undecided on what kind of displays to use, discover Samsung's entire lineup of LED displays.