In 2019, there were 10 Baltimore Ravens home games. To avid sports fans, this number might not be surprising, but when you weigh the revenue opportunities against the amount of money that venue owners invest into a stadium, 10 games per year is just not enough to turn a profit on sports attendance alone.
These days, when I talk to customers in the venue market, they refer to themselves as being in the entertainment and live event business. They can't pigeonhole themselves into sports entertainment anymore, because the market is small and live games are limited. Plus, venue owners now have to compete with fans watching in their living rooms as the cost of HD TVs continues to drop.
This is the heart of the challenge that modern event venues are facing everywhere: How do you justify the costs (usually hundreds of millions of dollars, or more) while fan attendance is decreasing and the bar for spectacular experiences is constantly rising?
Multifunctional spaces
Below are two trends I'm seeing in the live events market, aimed at capturing a variety of audiences through spectacular (and flexible) technology:
1. Bigger and clearer
Perhaps the most obvious way to capture new live event audiences is through spectacular technology. Digital signage plays a huge role in that. Watching a game or concert on your TV doesn't compete with witnessing it on a giant center-hung scoreboard — similar to how staying at a roadside motel doesn't compete with the luxury and experience of a beautiful hotel lobby. Samsung's custom and nontraditional LED signage offers venue owners the chance to wow audiences at any type of live event, not only in sports.
How to plan and deploy direct view LED signage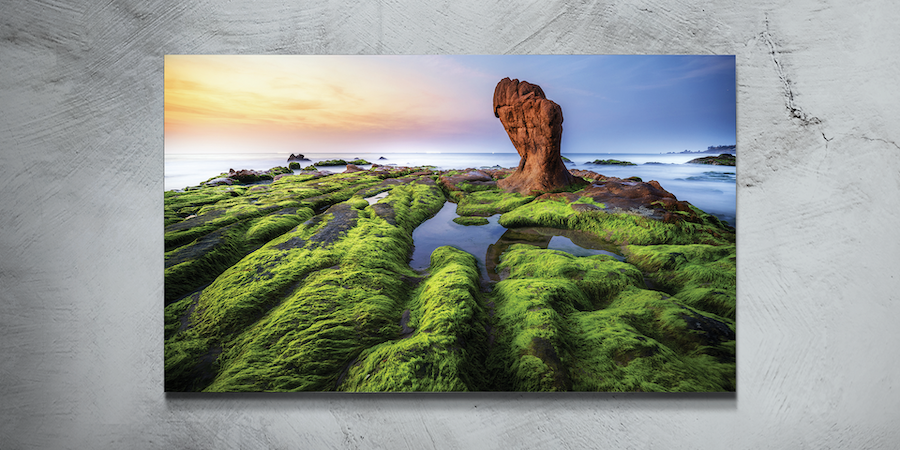 Everything you need to know about choosing your LED displays for optimal viewing indoors and out. Download Now
The great thing about digital signage is how customizable and dynamic it can be. If you invest in high-quality displays throughout a venue, the content can be easily changed out for any event. Hosting a concert Friday and a basketball game Sunday? You can completely change the look and feel of a space by simply swapping out the branding and creative elements displayed on wayfinding screens, menu boards and other digital displays throughout the arena. This flexibility is key when designing spaces and specifying technology that will be used for multiple event types.
At Samsung, we're also seeing that even if customers aren't ready to implement true HDR in all of their venue displays, they want the technology to be HDR-compatible so they can keep up with the ever-changing standards of image quality. I mentioned that venues' real competition are personal devices, so live event digital signage needs to provide a clearer picture than what's already in everyone's pocket. By choosing HDR-compatible screens, venue owners can invest in high-quality displays now and know that they're future-proofing their technology.
2. Multiple facilities
Digital signage is just one way to improve venue flexibility. Another approach, one that we're seeing more these days, is to create multiple facilities within one venue. We're seeing this demand — rather than having only a large arena that seats 50,000-plus — to accommodate a number of events at the same time.
You might have the stadium itself where you host an NFL or NBA team. Then you might have, in the same venue, a performance space for high-profile concerts, plus an engaging outdoor plaza where community events can take place. With multiple facilities under one roof, your venue can diversify its brand and open itself up to new audiences that might otherwise exclusively associate arenas with sports.
The Chase Center, for instance, holds yoga classes, farmers markets and festivals in Thrive City, the venue's 11-acre mixed-use complex. The goal of Thrive City is to capture the spirit of the Mission Bay neighborhood and be a gathering space for the community. This is exciting not only for those who have access to a beautiful, privately funded community space, but also for the venue owners who can bring customers into their facilities for longer amounts of time.
Our customers are realizing that it costs a large amount of money to get an attendee to their venue in the first place; we need people to stay on-site longer, after the event ends or before it begins. For instance, we're creating ways for attendees to have fuller experiences within a venue — like staying at the venue at the conclusion of events to celebrate rather than immediately going off-site to eat or drink. Some venues are even transitioning on-site bars into clubs for post-event entertainment — both sports clubs to watch other events, as well as nightclubs.
With sports seasons called off and concerts postponed in 2020 and 2021, venues that have the flexibility to adapt are going to have an easier time making up for lost revenue. If I had a crystal ball, I would guess there are a lot of organizations figuring out how to double down on other entertainment events next year, especially if their teams aren't playing right now. In the meantime, venues have a great opportunity to use their outdoor digital displays for public service announcements.
Incorporating state-of-the-art displays, housing multiple facilities under one roof and designating venue grounds as community centers are a few ways Samsung is helping customers get the most out of their investments and increase the reach of venues.
For live events of every kind, there's a Samsung display that can light up your venue and attract guests — while keeping you on budget. You can discover more ways to redefine your guest experience with digital signage opportunities around every corner in this free, complete guide.