Modern work is mobile work, so allowing employees to get more done from their mobile devices is a must. But some businesses still aren't leveraging the full potential of mobile devices and apps, leaving employees bound to their desks. The opportunity cost can be dramatic, particularly for smaller, resource-constrained businesses.
By adopting a mobile-first strategy, small and medium-sized businesses (SMBs) can jump ahead of less nimble enterprises — even larger ones — reducing IT costs and increasing team productivity. Regardless of your industry, mobility opens up new avenues for your team to be responsive and collaborative — which act in tandem to support your bottom line and grow your business.
What's more, by taking the leap to a mobile-only approach with next-generation foldables and mobile desktop solutions like Samsung DeX, businesses can lower their hardware acquisition costs by reducing the number of endpoints that need to be managed. This can simplify IT's device management processes, from device configuration, deployment, repairs, and support to software licenses and user training. These benefits outweigh the hardware purchase price, especially for a PC; the longer you hold onto a computer, the greater the cost of support, maintenance, and lost productivity over time.
If you're still not sure whether it's worth it to take a mobile-first approach, consider these drawbacks of sticking with the status quo:
Legacy technology stifles innovation
Adopting a mobile-first strategy allows businesses to focus more on innovation and less on managing technology. Maintaining legacy infrastructure, like desktop-only apps, is complicated and costly, and often keeps employees glued to their desks. By prioritizing mobility, you free yourself — and your whole team — to take a fresh look at your business processes and find smarter mobile solutions.
Shop special offers
Find out about offers on the latest Samsung technology.
See Deals
Speak to a solutions expert
Get expert advice from a solutions consultant.
Talk to an Expert
Lost productivity can't be reclaimed
Imagine you're en route to your next client meeting and you get a great work-related idea. If you don't capture it then and there, you could lose it forever. The ability to multitask on the phone by taking notes, searching for information and sending files while still on the line is critical, especially for remote workers on the move.
Foldable mobile devices, like a Galaxy Z Fold4 equipped with an S Pen, make it easy to capture those sparks of inspiration, as well as save time. And time matters. According to a Gallup poll, 39% of small business owners work over 60 hours a week, so efficiency is a top priority in order to prevent startup burnout.
BYOD isn't a strategy
Bring Your Own Device (BYOD) doesn't position you to take full advantage of mobile apps and work processes, even though it may work for some organizations and specific teams. Many more businesses have applied a BYOD policy like a Band-Aid, attempting to cover their lack of a proactive mobile strategy.
Mobile device management for beginners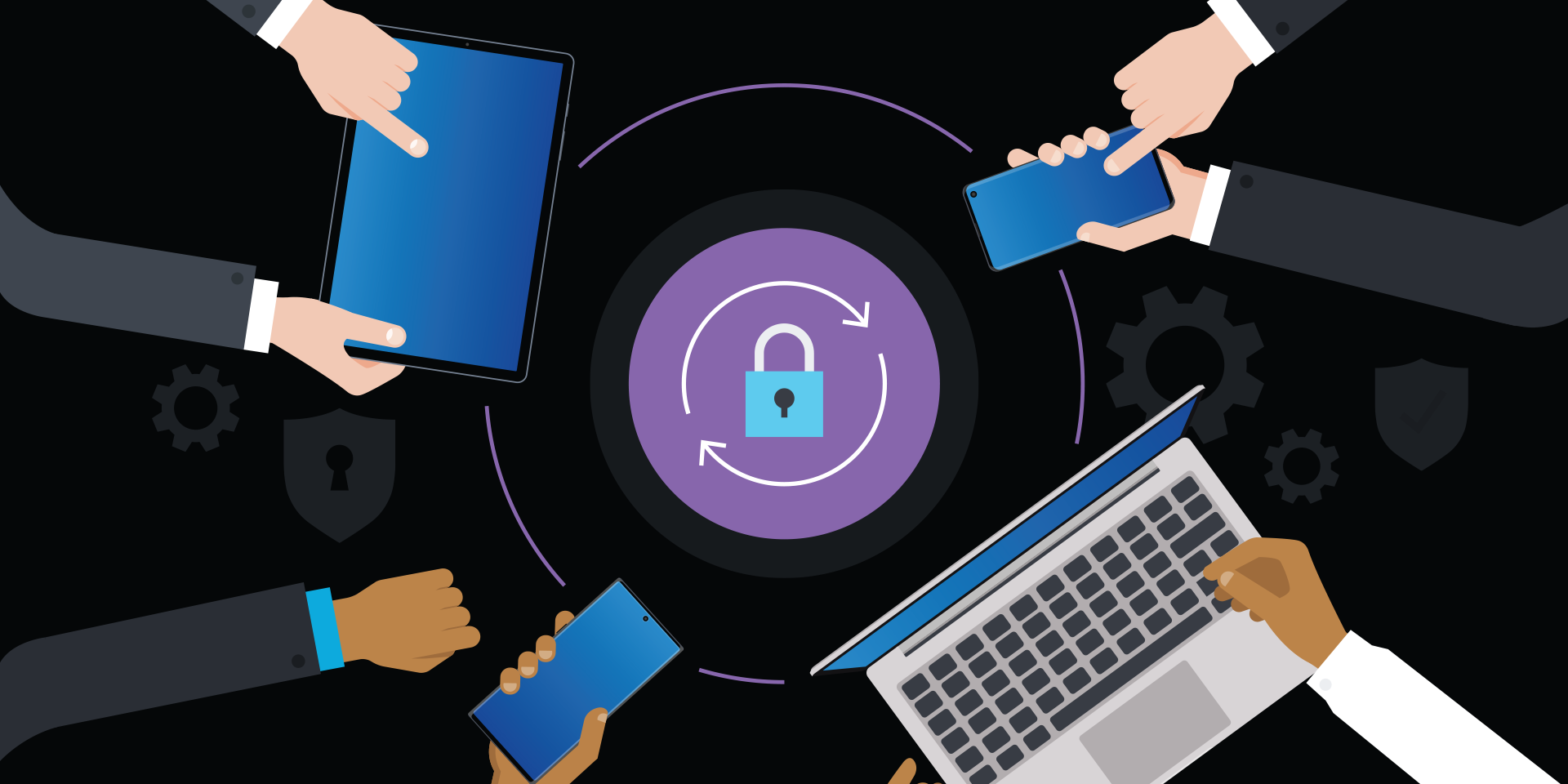 Get started with MDM so your organization can spend less and do more — securely and efficiently. Download Now
When you ask employees to bring their own mobile device to work, inevitably, PCs remain the computing centerpiece of your business, and these myriad mobile devices are more difficult to secure and configure. In fact, a study from Oxford Economics shows that BYOD doesn't make the most financial sense, weighing all the direct and indirect costs and benefits.
By shifting to a mobile-first strategy and investing in mobility, businesses can cost-effectively achieve greater control, security, and management, while giving employees more flexibility to be productive, wherever they're working from. To make sure you're not overspending, try our Mobile Cost Calculator, which provides a top-line view of your business's mobile cost structures compared to other similarly sized businesses in the same industry.
Stolen data can make or break the business
According to the Cost of a Data Breach 2022 report by IBM, the U.S. sits at number one for the highest average cost of a data breach in 2022 with $9.44 million, which is $5.09 million more than the average globally.
Mobile security platforms and device management capabilities are vital in addressing mobile security concerns and reducing cyber risk. Going mobile allows for better-protected business operations in the face of persistent cybersecurity threats. For example, some devices come with built-in security solutions, like Samsung Knox, which features advanced biometrics and defense-grade mobile security features that secure your data all the way down to the hardware level, protecting your business from potentially devastating losses.
Mobility doesn't need to break the budget, either. Midrange smartphones, like the Galaxy A Series, are delivering innovative mobile features at an affordable price point — and for businesses with field workers operating in tough, industrial environments, Samsung rugged smartphones and tablets, such as the Galaxy XCover6 Pro and Tab Active4 Pro, provide military-grade durability.
By taking advantage of special business-centric offers and bulk pricing through Samsung Business Direct, you can get best-in-class technology, reap the benefits of secure mobility and alleviate the impact on your cash flow. And with the right mobile strategy in place, you know that your investment will pay back dividends in productivity and efficiency that your team — and your bottom line — will appreciate.
If most of your team is still working remotely, make sure everyone's devices will stay secure — even if a device gets lost or stolen — with remote wipe capabilities. Or, to bring a new level of productivity to your business, discover how the Galaxy Z Fold4 offers your team all the next-level productivity tools they need to get the job done, from anywhere.