It seems like not a week goes by without news of a major data security breach impacting our businesses, public institutions and even our personal lives, whether through mobile malware, phishing schemes or other forms of hacking. Sometimes such attacks lead to embarrassing revelations, like the publishing of private e-mails hacked by malicious actors and spread across the internet. Other kinds of breaches can expose the private financial data of tens of thousands of people and result in major monetary losses. Perhaps the scariest class of cyberattacks being developed today is that which targets the vital, computer-managed infrastructure that runs our electrical grids, water delivery systems, sewage treatment plants and more.
What's clear is that IT security threats aren't going away. In fact, they're becoming more sophisticated and prevalent. What's even more worrisome is that the miscreants are increasingly gaining access to sensitive data through security breaches in mobile devices, which are now ubiquitous in the workplace — and often less well-protected than PCs.
In the April 2016 edition of its Internet Security Threat Report, Symantec reported that the "number of Android malware families added in 2015 grew by 6 percent." While that's down from the 20 percent year-over-year growth of Android malware families in 2014, the volume of Android mobile malware variants was up 40 percent in 2015.
Increased Risk of Mobile Security Breaches
Some 99 percent of enterprise workers now use mobile devices for work-related tasks, according to Information Security Media Group's (ISMG's) 2016 Mobile Security & Business Transformation Study, whose target respondents were C-level security and technology leaders across the globe. Smartphones are supported by 96 percent of the organizations surveyed by ISMG, while 77 percent support tablets. What's more, 63 percent of organizations surveyed now support BYOD, further complicating the task of mobile security.
Securing all of those devices requires that organizations take a formal approach to mobile security models, as an ad hoc approach isn't sufficient when managing enterprise risk from mobile threats. That's why there are risk assessment processes that organizations can use to safeguard their mobile device fleets into seven pillars, and match mobile security solutions for each area.
Solution providers have both a responsibility and an opportunity to help their customers stay ahead of the mobile malware curve with mobile security solutions that address all seven pillars of security. Although some customers might have objections to a comprehensive security plan, nearly all the organizations surveyed by ISMG understood the need for a comprehensive mobile security strategy. But almost half said budgetary constraints were preventing them from having one, and a third said a lack of IT and support resources was also an issue.
Is it time for a mobile security assessment?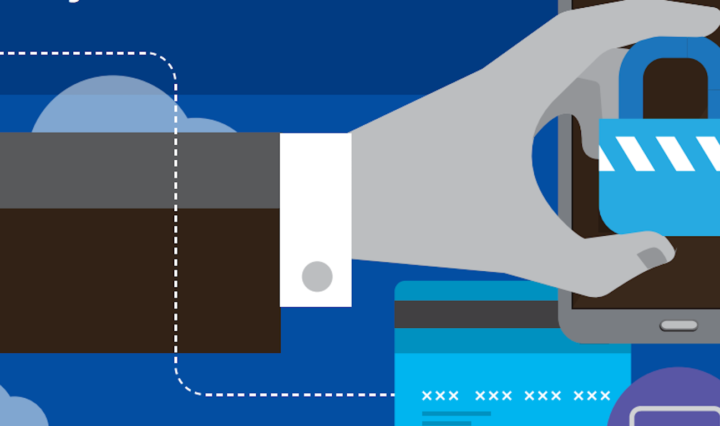 Download this white paper for a free guide to mobile security. Download Now
Built-in Protection With Samsung Knox
Samsung channel partners can address both budgetary and resources issues with mobile security solutions such as Samsung Knox, the mobile security platform that's built into our latest Android smartphones and tablets. Built on the principles of Trusted Computing, Knox is secured in the hardware of Samsung devices, with security mechanisms that flag any time the device's default controls have been altered, such as by rooting the device. In a recent Gartner security comparison, Samsung Knox received the most "Strong" ratings of any mobile platform.
We've complemented the Knox platform with core management solutions such as Knox Workspace to enable separation of enterprise and personal data, and Knox Premium for affordable, cloud-based mobile device management. In addition, Samsung partners can build secure, customized mobility solutions for customers using Knox Configure — with enhanced custom SDKs and a custom configurator — and Custom Services, which are provided by Samsung and its partners for more complex solutions.
With all of these tools, Knox offers solution providers the flexibility to define and design the best mobile security solution for their customers. Whether they require defense-grade data separation or a custom configured device for a specific use case, Knox opens the door to deeper conversations with customers and creates opportunities for recurring revenue.
In the coming years, more public organizations, companies and individuals will be brought down by cyberattacks. More than ever, solution providers must find the right vendors and the most robust technologies to help their customers avoid making headlines for all the wrong reasons.
Visit our partner portal to learn how solution providers can grow their mobile business with Samsung.