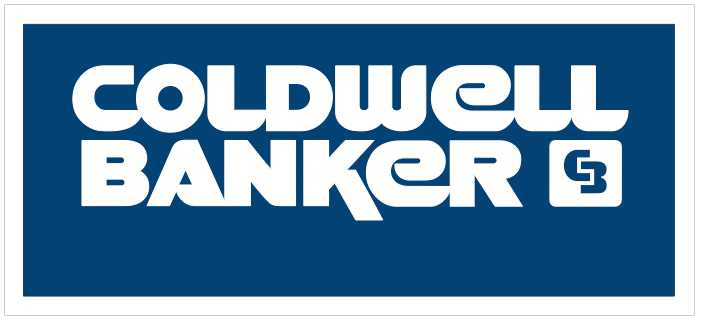 The Challenge
As the most established residential real estate franchise in the United States, Coldwell Banker has a forward-thinking culture which leads them to continually invest in technology that helps them stay ahead of the competition and promote long-term innovation. They needed a unique way to help their 91,000 real estate agents spanning 49 countries to increase listings and sales, while maintaining high levels of quality engagement with their clients.


The Solution
By researching the latest available technology for the industry, Coldwell Banker decided that virtual reality (VR) would be incredibly useful to real estate agents. As part of a technology bundle, agents can use 3D imaging cameras, Samsung Galaxy smartphones and Gear VR headsets to provide an immersive experience.


Virtual reality has helped reduce in-person viewing times by
87 percent
"[Virtual reality] is eventually how people will view real estate. … You won't have to spend the four or five hours driving around seeing homes to where you can view them in a half an hour." – Anthony Colantuono, realtor at Coldwell Banker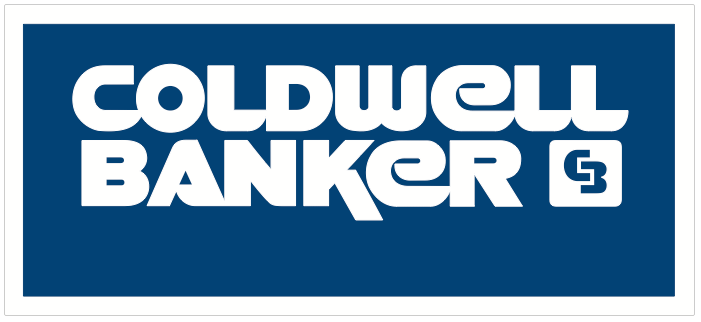 Founded in 1906, Coldwell Banker was established to change the way that people bought and sold real estate. Over the course of 112 years, its network has grown to 3,000 offices that serve clients in 49 countries and territories and is still continuously recognized for its innovation and leadership.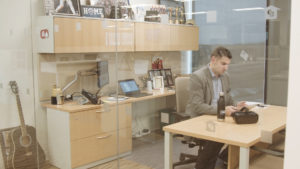 The Challenge:

Providing a positive customer experience is the key to winning repeat business and referrals in the residential real estate business. As the most established residential real estate franchise in the United States, Coldwell Banker has a culture of innovation which leads them to continually invest in technology that helps them stay ahead of the competition and promote long-term innovation.
They needed a unique way to help their real estate agents to increase listings and bookings, while maintaining high levels of quality engagement with their clients. In today's connected age, home buyers expect a digital experience, and internal Coldwell Banker research found that 77 percent of Americans wanted a virtual property tour before actually visiting it.
With this in mind, Coldwell Banker knew technology such as virtual reality (VR) would make it easier for buyers who were relocating and might not be able to visit properties, provide a better understanding of homes prior to showing and help stage harder-to-sell listings. It also made sense for broker open houses and events, where large groups were looking at a specific property.
On a more individual level, agents needed new tools to adapt to client needs. When 14-year veteran Coldwell Banker real estate agent Anthony Colantuono had won a listing for a prominent high-end luxury property, he decided to showcase it through a special event for his closest network of elite brokers.
He wanted his colleagues to "experience" the fabulous property firsthand to encourage them to offer it to their buyers. Since the property was located 20 miles out of town, he had to pull out all the stops, including lavish catering, entertainment and personal tours, to entice them to make the long trip.
However, in the days leading up to the event, the owner dropped a bombshell: He stipulated that no one was permitted in the house during the event. With time running out, Colantuono needed a solution that would allow his network of elite real estate brokers to experience the property, without physically being on the property.
The Solution:
Victoria Keichinger, senior manager of brand marketing for Coldwell Banker, had seen VR as a differentiator in new markets and knew it had to be part of the operating model moving forward.
She saw the connection early on between VR technology and the applications in real estate. "We sell space, and this technology allows you to be transported from one space to another … but there are so many other applications from virtual staging a property [to] holograms of [furniture]."
This lead to Coldwell Banker showcasing the technology at their annual Generation Blue Experience, which highlights the latest offerings and industry insight for real estate agents. Because of the benefits it can bring to the industry, Keichinger said virtual reality has been a focus for several years. "From that experience, we've seen a number of our agents really take the technology and run with it," she adds.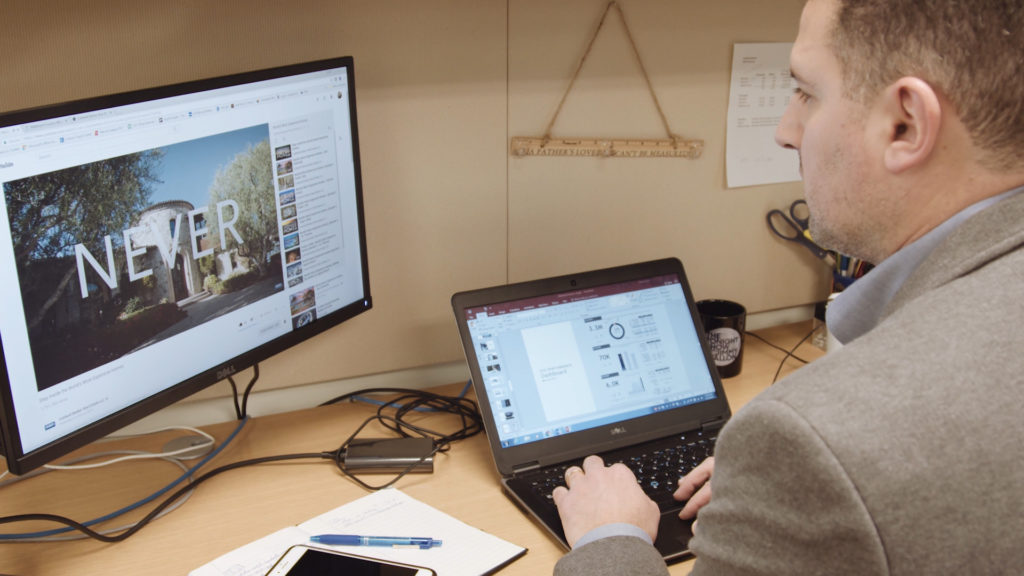 At the most recent event, Keichinger hired a team to shoot a full VR tour with a Samsung Gear 360 camera of a luxurious $49 million property, and presented it to 2,500 Coldwell Banker realtors. To showcase it, they had an audience member on stage taking a tour with the Samsung Gear VR headset exploring the mansion while the whole experience simultaneously streamed on the big screens. The presentation was a hit, and generated a line "out of the door" at the Samsung booth, with over 200 people waiting to experience the tour.
Remembering the showcase of VR at the Coldwell Banker Generation Blue Experience, and figuring it might be a way to solve his dilemma, Colantuono reached out to Keichinger about using the technology. Coldwell Banker and Samsung promptly delivered a virtual reality solution by outfitting him with a number of Galaxy smartphones with Gear VR headsets.
Spending just a few hours recording and rendering high-definition 3D video footage of the inside of the house and property, Colantuono was able to produce a high-quality VR link, offering viewers a fully engaged immersive experience of the house in vivid 360-degree detail through a VR headset.
With the technology in tow, Colantuono relocated the special broker event to a local restaurant in town, 20 miles away from the actual property. He unveiled the Samsung VR headsets and invited each of the guests to put them on and take the virtual tour.
They were "floored" by the pure immersion of VR experience, explains Colantuono. The intrigued guests took turns experiencing the property through the Samsung VR headsets in complete amazement, as they explored every detail and vibrant intricacies of the house.
"It's totally different from seeing the 3D model to experiencing the VR", Colantuono states, "Looking at the house online through the VR link gives a 360-degree video view of the property, which is 'meh,' but when you put the VR headgear on, it's like you're in the house … it's amazing."
Gear VR for Business Explore, experience, discover and teach in a world of new opportunities with virtual reality.
S9 & S9+ Designed for today's mobile workforce that's doing business everywhere and demanding access and continuity to everything.
The Results:
Colantuono's story awakened Coldwell Banker to the immediate applications of VR and compelled them to plan on heavily integrating of VR-powered solutions with Samsung.
Since then, Coldwell Banker has emerged as a pioneer, and they've seen VR become a more common component in home listings. In collaboration with Samsung, Coldwell Banker is generating benefits for both agents and clients.
For sellers and buyers, they can tour properties regardless of location, and make more informed decisions about the houses they do want to see in real life. This, in turn, has cut physical viewing times down from four hours to 30 minutes, according to Colantuono.
Agents are also able to be much more productive. The technology enables them to show more houses, reduce staging costs, lower travel and marketing expenses and win more listings. To ensure realtors stay ahead of the curve, the company consistently provides training and thought leadership around the latest technology, Keichinger explains.
Furthermore, VR enables sellers to provide viewings earlier, before they move out, which speeds up turnaround from listing to closing.
"I use [VR] on every listing I have. I've won listings because of it and sold properties because of it," says Colantuono. Now to showings, he always carries his "tech bag," which contains the Samsung Gear VR headsets, and all the accessories to gather the pieces of the VR experience.
Colantuono's experience resonated back at Coldwell Banker's corporate headquarters and compelled them to spearhead a larger integration. "We know that including dynamic content like VR tours as part of the listing offering, we are creating a more memorable experience for our sellers and our real estate agents as well," concludes Keichinger.
Get a look at some of the technology that is making 360 video possible and easy to capture.