As mobile device use in the enterprise continues to soar, so do mobile device management challenges. Especially difficult for IT is firmware and OS update management, which can enhance mobile device security, but can also lead to compatibility issues with critical enterprise mobile applications.
To address these struggles and help ensure greater business continuity, Samsung's new Enterprise Firmware Over-the-Air (E-FOTA) is a licensed service that can be accessed within your MDM platform to provide IT with more granular control in testing and delivering OS and firmware updates.
With Samsung's E-FOTA service, which is one of the management tools bundled with the Galaxy Note8 and Galaxy S9 Enterprise Edition smartphones, your IT team can now perform OS and firmware update tests prior to pushing the release to your mobile device fleet. With this capability, you can ensure that an OS update won't break critical applications or cause compatibility issues. You can also be more strategic, choosing to delay non-critical firmware updates til a time when they are less likely to impact productivity.
Here's a look at how that works in real-world scenarios:
OS/MR Version Control
Until now, IT has been left with an all-or-nothing policy — either block all updates and risk not having the necessary security protections or allow all updates but risk continuity if critical applications stop working. With E-FOTA's selective update feature, however, operating system tests can be performed prior to releasing the OS update to users. This feature allows businesses to determine both the value of an update, and whether critical applications will continue to run seamlessly after an OS update.
Testing OS Updates
To test an OS upgrade or a maintenance release (MR), IT should start by selecting a pilot group of users to perform an operating system test. The pilot group should consist of IT-friendly users and a mix of as many device types as possible.
Streamline Mobile Management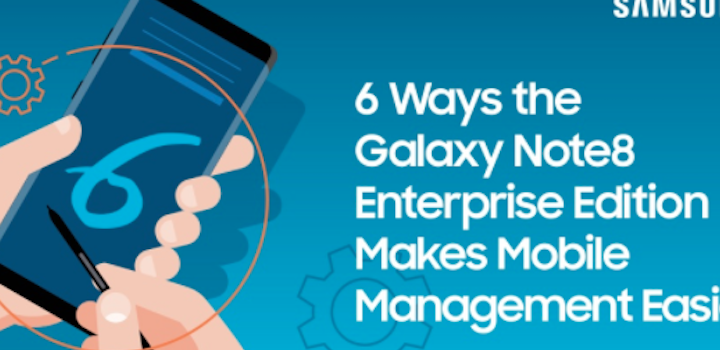 White Paper
See how Samsung's Enterprise Edition solves IT challenges with configuration and security tools. Download Now
At the onset, it's important to determine what you are testing for. This will help dictate if testing will be performed by one team or by multiple teams, such as security, development and deployment. A security update that doesn't include any functionality updates will also typically not require as much testing as a feature change and can be completed faster.
Before an operating system test is finished, IT needs to validate that all applications can complete common tasks without issue. The testing phase also allows IT teams to create support documentation. Helpful documents could include a series of screenshots of steps end users will need to take to either install the update or address functionality features in a specific application.
Once testing is complete and an IT administrator or department has ensured that critical applications will function without issue, the operating system update can be pushed out to devices. While end users can be allowed to perform this on their own, being able to force the update confirms that it took place. It is often challenging to get complete end-user compliance when they are left to manually update a device. Additionally, the forced update feature, which automates the update process for IT, saves valuable time and resources.
Better OS Version Control, Better Security
While a key value of Samsung E-FOTA is making it easier for IT to safely and quickly upgrade to the latest software, it also enhances security by allowing businesses to remotely deploy OS updates without user interaction, ensuring updates are performed and devices are secure.
Learn more about Samsung's enterprise edition smartphones with device management and configuration tools to drive your business.