Even more than voice calls, smartphone users depend on cellular data throughout the day. Faster data speeds are important whether you're a business user accessing enterprise applications, a consumer browsing the internet and watching movies, or both.
There are multiple factors affecting cellular data speeds. While the carrier and location of the nearest tower play a large role, one of the most critical components is the device hardware — specifically the modem embedded within.
The Fastest Phone
According to data from Ookla®, Samsung's Galaxy S9 and S9+ are currently the fastest smartphones on the market*, with download speeds significantly faster than the closest competitor's device. Speeds were collected in early 2018 by Ookla, a leader in fixed broadband and mobile network testing applications and analysis.
Ookla's Speedtest® results showed when operating across major nationwide carriers' 4G LTE networks, the Galaxy S9 and S9+ had download speeds 37 percent faster than the Apple iPhone X, 17 percent faster than the Google Pixel 2, and 38 percent faster than the Samsung Galaxy S7. The analysis compared mean download speeds with weighted averages, measured between February through April 2018.
The Samsung Galaxy S9 and S9+ feature a Cat 18 LTE modem, which is capable of 1.2 Gbps, while many other recent device releases still use Cat 12 or Cat 16 modems.
Work Faster
As a business user, faster data means that you can work faster too.
In the results of thousands of consumer-initiated tests taken using Speedtest, the Galaxy S9 had an average download speed of 43.44 Mbps, compared to 31.53 Mbps for the iPhone X. To put that in context, imagine you are downloading a three-minute video recorded at standard 1080p resolution – a file that would typically be around 400MB. Over an uninterrupted 4G LTE connection, you would expect to download this in just over 9.2 seconds on the Galaxy S9, while on the iPhone X it would take 12.7 seconds. An extra 3.5 seconds might not seem like a major inconvenience – but if you are preparing for a big presentation that you need that video for, a few seconds can feel like an age.
The Mobile Security Top 10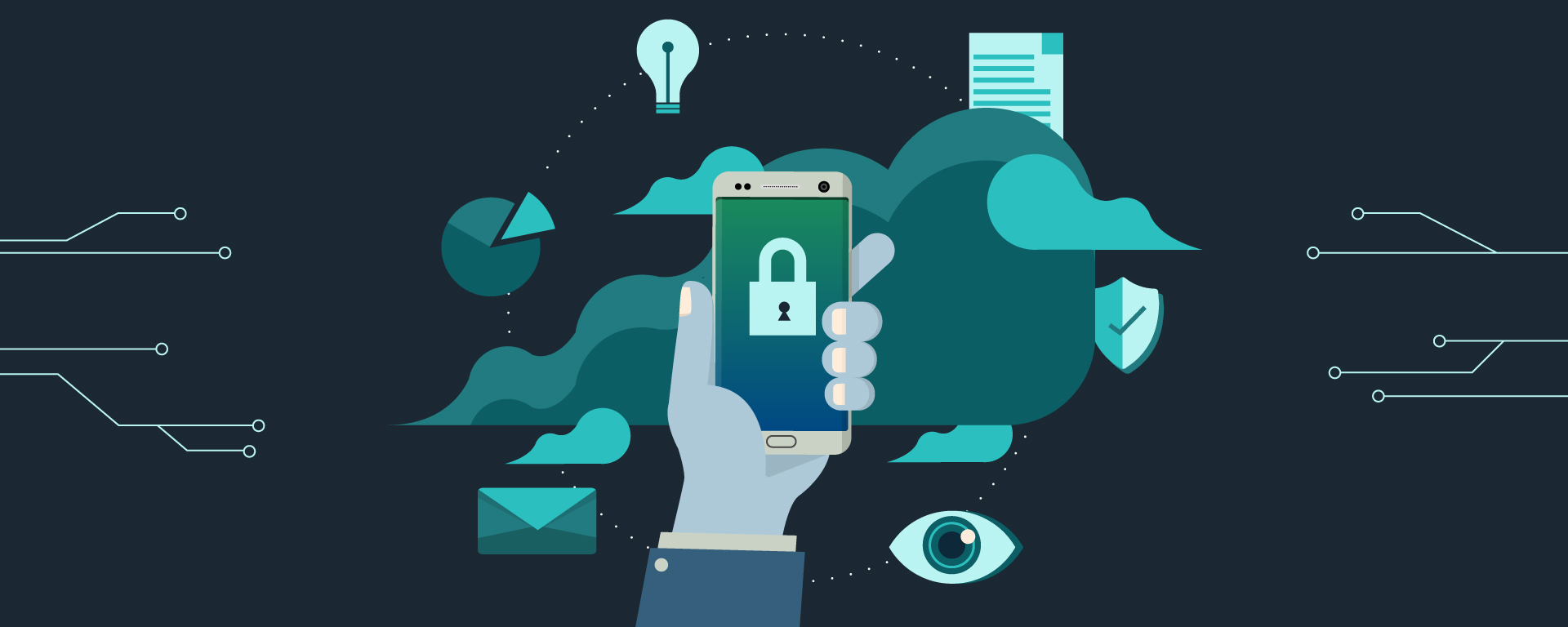 Download our guide to better securing the personal and work data on your mobile phone. Download Now
Data Power Users
The faster download speed offered by the Galaxy S9 and its Cat 18 modem will matter most to individuals or teams who are power users of cellular data.
Informal surveys suggest more than 25 percent of smartphone users get through in excess of 10GB in a given month. Field service teams who rely on accessing videos, manuals and collaboration platforms when working at a remote work site are a good example. Highly mobile sales reps who need rapid access to video, presentations and other collateral when engaging with customers are also likely heavy data users. Faster data lets them get more done and, ultimately, helps them deliver better service and close more sales.
Going Mobile-Only?
With the powerful processors in today's smartphones and new capabilities like Samsung DeX, the prospect of trading in the laptop and going mobile-only has increasing appeal for many people. Samsung DeX lets you use your Galaxy S9 to power an intuitive, multi-window desktop experience, connecting a monitor, keyboard and mouse.
Fast cellular data becomes even more critical for business users who leverage DeX as their primary computing platform. In DeX mode, users could be multitasking across several cloud-based applications simultaneously, or even connecting to a virtual desktop session via Citrix, VMware or Amazon WorkSpaces. Faster data is what underpins the seamlessness of this mobile-powered desktop experience.
For some smaller businesses looking to keep their IT infrastructure streamlined, going mobile-only with DeX means not only eliminating laptops, but also the need for desk phones and even wired internet at the office. If you are going to bet on one device to do it all, you want to make it the fastest.
Faster Data Means Happier Individuals
In the end, faster data is about an improved overall user experience. Need to download a movie or a training video on your way to the airport so you can view it on the airplane? The Cat 18 LTE modem in your Galaxy S9 or S9+ makes it easy — and fast — without needing to buy into choppy and insecure public access Wi-Fi.
Getting ready to head out on summer vacation with the kids? Let your son or daughter in the back seat stream a movie on your Galaxy S9+, knowing that your hardware is up to the challenge. Plus, that same technology can enable you to catch a live baseball game poolside.
Keep It Together
Many individuals purchase smartphones under a corporate Bring Your Own Device (BYOD) program for both personal and business use. Better hardware ensures that your smartphone can handle heavy network requirements, including additional data from mobile device and application management solutions.
Samsung has equipped your Galaxy S9 and S9+ with the most technically advanced modem hardware on the market, enabling faster cellular data transmissions than ever before. Whether you use your new phone mostly for business or personal use — or a healthy mix of both — you're optimally equipped to maximize cellular data networks.
See nine reasons why the Galaxy S9 should be your next work phone in this infographic.
*Analysis by Ookla® of Speedtest Intelligence® data for Feb-April 2018 comparing mean download speeds weighted averages on major nationwide carriers' 4G LTE network results. Ookla trademarks used under license and reprinted with permission.