On Aug. 2-4, 2019, Samsung will join forces once again with Massachusetts Institute of Technology (MIT), the Veterans Health Administration (VHA) and Atlas Research to host the MIT Hacking Medicine D.C. Grand Hack, an event for creating new solutions to address VHA's toughest healthcare challenges.
Building on the success of the Boston Grand Hack in May, the three-day D.C. Grand Hack hosted at Samsung's D.C. Solutions Center will bring together leading minds across the healthcare, education and policy communities. Together, attendees will work to raise awareness and build new healthcare applications using Samsung's suite of devices. Here's what to expect from this exciting event.
The Greatest Minds in Healthcare and Technology
MIT Hacking Medicine's mission is to energize and connect the best minds across the healthcare and technology ecosystems to solve healthcare's biggest challenges and to teach entrepreneurship and digital strategies to scale medicine. To foster this process, the event will bring together engineers, clinicians, entrepreneurs, programmers and designers to collaborate on shared interests and develop health solutions with potential for greater impact in the industry.
Streamline EVV Compliance With Actsoft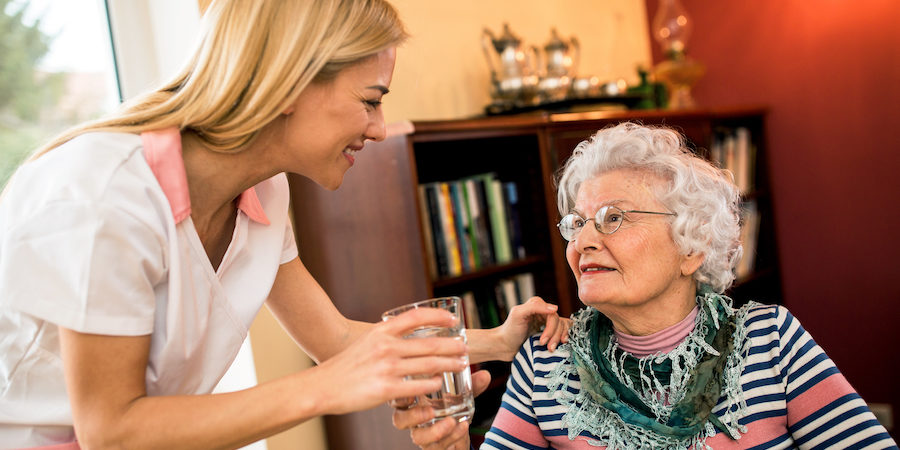 Register for our August 13 webinar to learn how the Actsoft Encore solution and Samsung devices streamline the EVV process. Download Now
Three Tracks of Innovation to Explore
In these events, MIT Hacking Medicine guides participants through the healthcare design thinking process and strategies developed to constructively tackle systemic healthcare issues and generate tangible solutions. The three tracks for the D.C. Grand Hack include:
Access to Healthcare
Mental Health & Professional Burnout
Rare & Orphan Diseases
Educational Keynotes and Workshops
The event will feature a host of educational opportunities and speakers including keynotes from Dr. Carolyn Clancy, the deputy undersecretary for health for discovery, education and affiliate networks at VHA; Podimetrics cofounder and CEO Dr. Jon Bloom; and John Godfrey, senior vice president of public policy for Samsung Electronics America.
New Samsung Breakthroughs That Matter Award Winners
Samsung will again honor the teams that most effectively embrace Samsung technology in the creation of a transformative digital health solution with the potential to improve access to, and quality of, care for veterans. Winning teams will leverage Samsung's Galaxy Note9, Gear S3, software development kits (SDKs) and the Samsung Knox platform to create compelling application concepts in areas such as remote patient monitoring, telehealth and clinician workflow efficiency.
Each member of the winning teams will receive a Samsung Galaxy Note9 smartphone and ongoing access to Samsung Developer Program mentors and resources to continue the development of their solution after the D.C. Grand Hack concludes. Additionally, winning teams will be given access to the latest Samsung hardware and software to evolve their concepts for next-generation platforms and networks.
Past winners that have paved the way include team Simulacron, who won for improving data accessibility to predict and prevent cancer with artificial intelligence (AI) applications, and team Match Perch for creating a solution for improving access to mental health support for veterans.
Additional details can be found in our event press release. Find out if you're taking full advantage of the latest healthcare communications technology with this free assessment.