Samsung has a long history of working with the government to deliver mobile solutions tailored to unique day-to-day business and mission requirements. Whether personnel are deployed in the field, on base or at the office, federal agencies have never before been able to enjoy such a wide mobile selection designed to empower their workforce and enhance operations.
To continue to meet federal agency needs and information assurance requirements and standards, Samsung announced that it received Security Technical Implementation Guide (STIG) approval for the Galaxy S9, Note9 and the entire S10 series, including the Galaxy S10 5G.
Notably, the Galaxy S10 5G is the first 5G handheld device to receive STIG approval for the federal government and will allow agencies to harness the power of 5G network-enabled environments. This achievement is one of many that builds upon previous Samsung 5G breakthroughs, including the world's first gigabit speed 5G transmission and the first 5G handover between multiple cells.
Enhancing operations with confidence
Samsung is committed to delivering agencies the most advanced and secure mobile device ecosystem available while increasing flexibility and lowering cost. By achieving STIG approval alongside additional rigorous certifications — including Common Criteria and Federal Information Processing Standard (FIPS) cryptographic programs implemented by the National Information Assurance Partnership (NIAP) — Samsung is helping the Department of Defense (DoD) and other federal agencies quickly and confidently adopt new mobile capabilities, knowing classified information systems and sensitive data are protected.
Securing Digital Displays in Government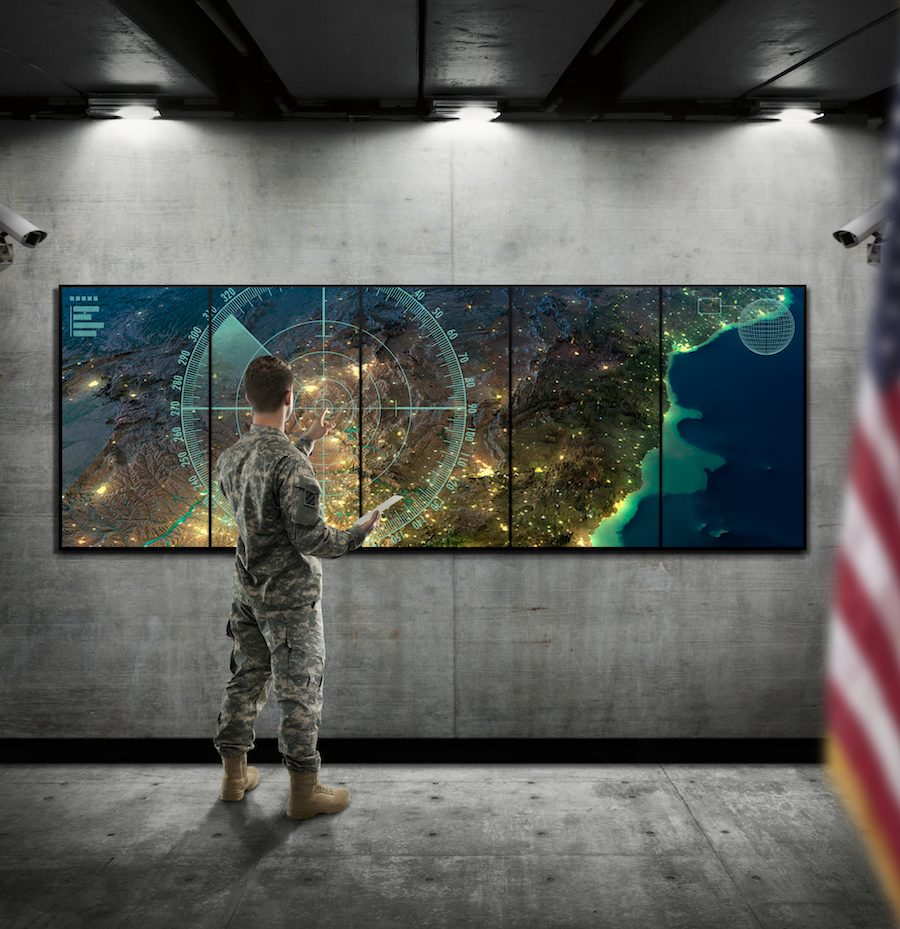 Learn how security, compliance and collaboration drive digital signage decisions across government agencies. Download Now
To that end, Samsung also delivers key features like Knox, Samsung's defense-grade security platform, and biometrics on each device. The Galaxy S10 5G further includes a DualDAR architecture, which secures data with two layers of encryption, even when the device is in a powered off or unauthenticated state, so federal data remains protected.
Beyond defense-grade security features, the federal workforce can use Samsung's ecosystem of devices to enable greater productivity. Users can securely connect to solutions like Samsung DeX to power a desktop-like experience with their smartphones and access enterprise-ready virtual desktop infrastructure (VDI) solutions anywhere, without the need for a laptop. Machine learning capabilities that understand daily application usage patterns also allow users to enjoy optimized device performance that can keep up with a full range of unique mission needs in and outside the office.
Paving the path for federal innovation
As Samsung looks ahead, ongoing solution developments and certifications like STIG approval of the Galaxy S10 5G will help unlock a new era of innovative capabilities and exciting use cases to drive toward a more connected and effective federal government.
5G networking technologies will undoubtedly change the standard of public and private sector operations, whether enabling "smart" connectivity on military bases or using advanced analytics insights from battlefield sensors to aid mission coordination and tactical execution.
Samsung is dedicated to partnering with agencies as they plan, deploy and integrate new technologies into their IT modernization initiatives, and will continue to push boundaries while providing cost-effective, mission-oriented solutions that meet the rigors of today's environments.
Learn more about how DoD is deploying mobile technologies to enhance and streamline tactical operations. The newest Galaxy's STIG approval is just the next step in a long journey of Samsung's efficiency-driving secure mobility.