Department of Defense (DoD) and federal civilian personnel need secure access to mission-critical applications and data to work effectively from multiple locations as users transition across office, vehicle, home and field environments.
To enhance productivity and lower costs, Samsung offers DeX, a mobile productivity solution that allows personnel to connect the latest Samsung Galaxy devices to a monitor, keyboard and mouse for a PC-like experience powered by their mobile endpoint. When combined with Citrix Virtual Apps and Desktops, which support Common Access Card (CAC)- and Personal Identity Verification (PIV)-authenticated sessions, the DeX and Citrix solution enables secure, remote access to government networks.
Save agency dollars by doing more with less
Samsung DeX puts an entire desktop, complete with monitor, keyboard and mouse, at users' command, allowing them to work securely from anywhere while reducing the number of laptops in the organization. With DeX, teams get the most out of applications, like email, Microsoft Office and Android apps, through an easy, intuitive interface that improves productivity with the advantages of a larger screen.
Secure Your Agency's Digital Displays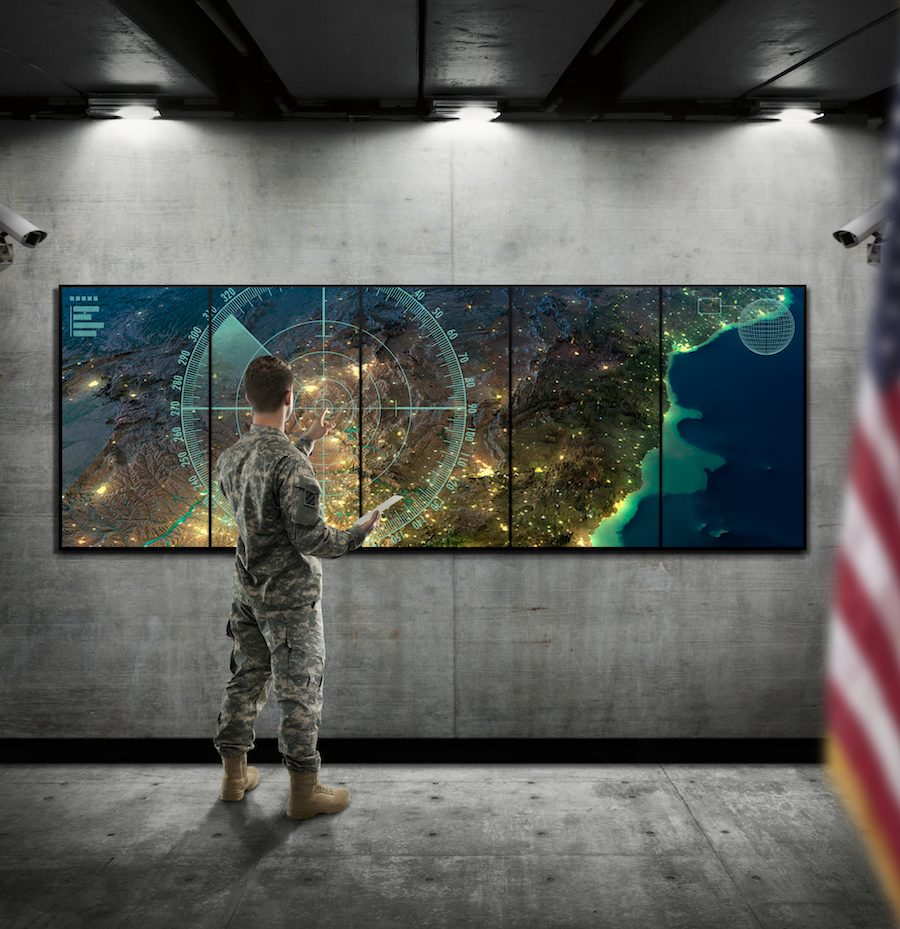 White Paper
Discover how security, compliance and collaboration drive digital signage decisions in government. Download Now
Users simply plug their Galaxy devices into their DeX setup to use applications, review documents and set or check notifications on a desktop monitor or smart signage solution display. Phone calls, text messages and settings are all accessible from the taskbar on your monitor so that the phone can still be a phone in an enhanced workflow.
Connect securely to government networks with a CAC or PIV
The joint DeX and Citrix solution enables authenticated and Federal Information Processing Standard (FIPS)-encrypted access to government networks. When used with the Citrix Receiver app and a smartcard reader, DeX provides remote CAC- and PIV-authenticated access to virtual Windows machines for agencies using Citrix Workspace virtual desktop infrastructure (VDI) solutions.
For example, working with Biometric Associates, Inc. (BAI), Citrix users who require CAC- or PIV-authenticated access can connect with Samsung DeX and enjoy smartcard login, email protection and TLS Web Client Authentication, all inside a FIPS-encrypted VDI session.
Get the job done while protecting mission-critical data
DeX works exclusively with the latest Samsung Galaxy devices, which feature Samsung Knox, a defense-grade mobile security platform that protects data down to the hardware. By combining security with ease of use, agencies can increase productivity as personnel sign in and out of different Samsung DeX-enabled devices, facilitating secure access to mission-critical applications and desktops from anywhere.
The Samsung and Citrix partnership allows DoD and civilian agencies that require CAC or PIV-authenticated access to government and military networks to greatly simplify the adoption of mobile-first strategies. Not only do agencies save costs by reducing the number of desktops and laptops required, but they address the needs of an increasingly mobile workforce that needs to be able to work closer to the mission at any time, from anywhere.
Explore more of what's possible when agencies leverage Samsung DeX and Citrix.