In a hyperkinetic environment like a busy, crowded and sprawling college campus, the best and perhaps only means to effectively communicate with the whole student body is omnipresent digital signage.
Thoughtfully located in common areas and decision points, networked digital screens with scheduled and targeted content put key messages in front of a student population that has been proven largely immune to both old-school and contemporary messaging efforts.
Cork bulletin boards are a relic of a different time, and problematic for many reasons — mostly that they're out of the way and rarely noticed.
Each student likely has a college-issued email address, but research from Constant Contact has shown that open rates on emails to higher education students is at less than 16 percent, meaning just one in six students will actually see and read campus communications.
Efforts by colleges to produce and manage smartphone apps that cover campus life have foundered. As with other industries such as retail, download statistics show millennials love their phones, but rarely get or use dedicated apps for institutions, retail chains or events, according to TechSpot.
Challenging Dynamics
Colleges don't tend to have anywhere near the structure and order of K-12 schools, with few students sharing common schedules and break periods. They also have longer downtimes between classes, which means more dwell time and usually a need for more common spaces for casual seating and study.
Find the Best Display for Your Videowall Project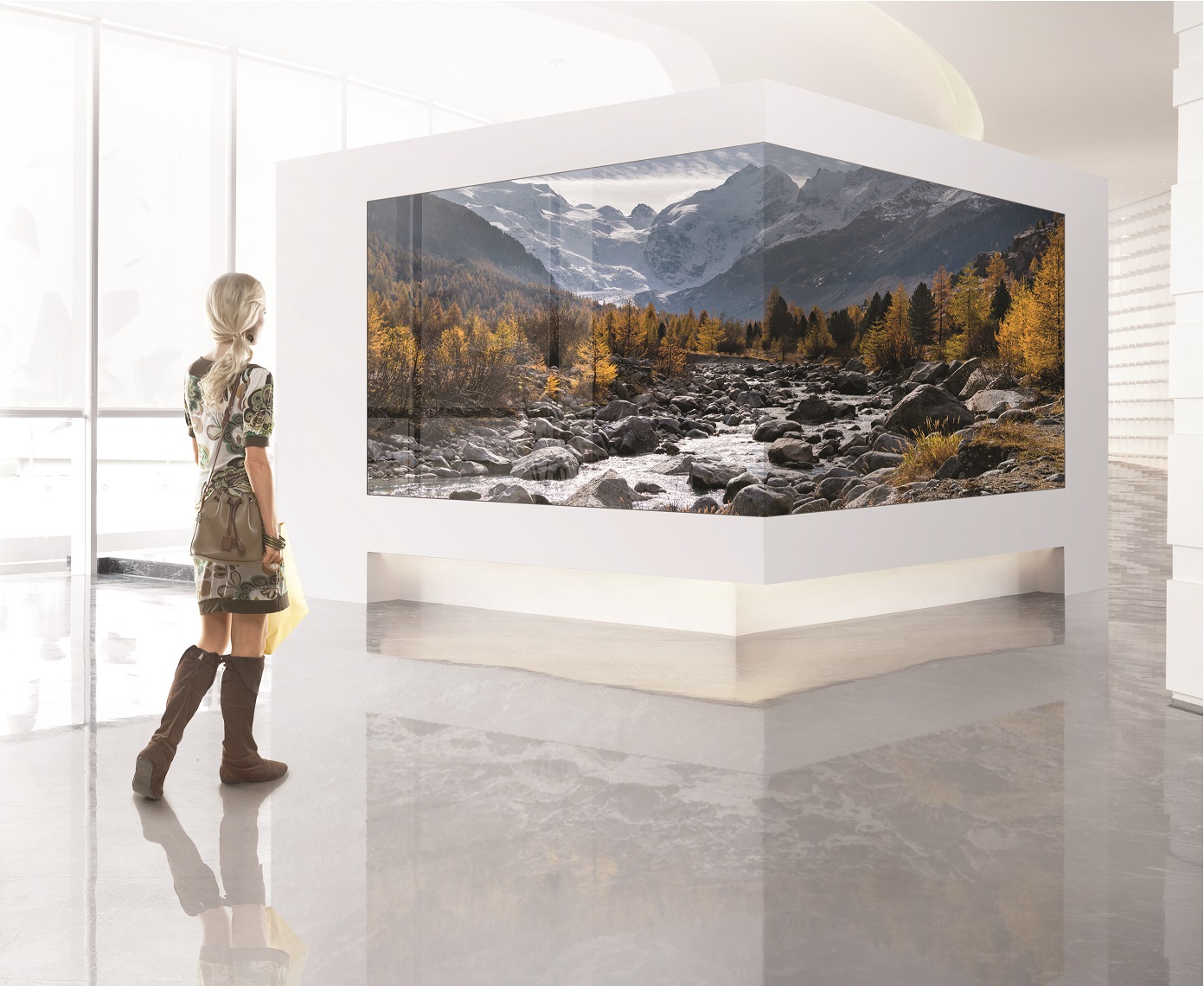 Take this quick assessment to discover the right display tech for your space, style and budget. Download Now
Colleges also tend to have far larger physical footprints, with buildings spread out across many acres. Individual buildings can also be much larger than K-12 settings, making them harder to navigate, and they typically have shared spaces, like lecture halls, and ever-changing room assignments, making updated digital directories extra important.
Information needs also vary. College administrations have nuts and bolts communications needs. Student unions have services and events to market. Facility operators have navigational and directory needs. And emergency messaging — from weather warnings to public safety alerts — need an effective medium.
Where and Why
The most effective digital signage installations define objectives clearly — usually solving a particular communications problem. A successful operator puts screens where they are genuinely needed, as opposed to wherever there is free space.
For example, new visitors to an unfamiliar building on a campus will have at least a couple of immediate questions:
Where do they need to be?
How do they get there?
Traditional printed directories can only provide a simple location, like Room 312B. Using digital signage, a touchscreen-driven wayfinding directory at a decision point like an entry area can identify which room has a specific lecture at a specific time, and then provide specific directions on how to get there. Some wayfinding applications include the ability to push directions to smartphones — enabling a visitor to leave with turn-by-turn directions in hand.
Those kinds of directories can work inside or outside, using weather-protected, sunlight-readable screens perfect for central plazas or the main entries and exits of visitor parking structures.
How Screens Are Used
On-campus screens are used in a variety of ways around higher education institutions. Among the use cases are:
Digital menus and promotion screens for food services
Ticket information, status and pricing and promotions for sporting, theater and lecture events
Alumni donor recognition via standard and interactive video walls
Student services information and notices
Emergency and safety messaging
Public service announcements
Vendor support for third-party leaseholders, like coffee shops, printing services and grocery stores
Room usage screens at the entries to meeting rooms, classrooms and lecture halls, indicating room availability now and later
Matching Tech to Needs
Standalone flat panel displays, both standard and interactive, serve many of the base needs around a campus. They come in a wide variety of dimensions, and are rated for different purposes.
There are screens engineered to operate 16 hours a day, seven days a week. Or others that are rated for 24/7 high demand usage. Some screens have high brightness levels suited for environments like sun-drenched atria. There are window-based displays that share the same brightness levels as outdoor versions to fight glare. Samsung even has a super-thin, back-to-back window display that uses different brightness levels for each screen — the super-bright one with 3,000 nits facing out.
LCD-based video walls are used in high-traffic feature areas for messaging — such as donor recognition or major sports promotions — that marketers want to visually dominate a space. LCD delivers full HD or 4K content in a relatively small visual footprint, something that can be important for, as an example, a medical team showcasing imaging from their cancer research.
Direct-view LED is increasingly being used in feature areas, such as lobbies of endowed buildings, to create visual excitement and storytelling. LED is attractive to designers of physical spaces and to multimedia artists, because there are no visible seams between displays and they are more flexible in dimension, scale and shape, even fitting into odd spaces — such as shaped like a ribbon or conforming to curved walls.
Direct-view LED is also used increasingly in outdoor locations. While older LED billboard and scoreboard technology was designed to be viewed at distances, engineering advances have resulted in outdoor screens that can deliver tight, crisp images even in relatively close quarters.
How to Start
At first glance, starting a digital signage network may appear relatively simple. But there are many considerations, and it's easy to make flawed decisions.
Here are the key questions to ask:
What are the primary communications challenges on campus, and will screens address those and improve the on-campus experience?
What locations are most in need of screens and will have the most tangible impacts?
Who will operate the network — both from an IT and visual messaging perspective? While corporations are increasingly outsourcing operations, higher education institutions most typically run networks out of the IS/IT teams.
Will one standard solution run all schools and faculties, or will each have its own system? If the latter, are the different solutions capable of communicating with each other? This matters for mass messaging that can ideally reach all screens from one platform, reducing coordination and workload.
Do IT rules mandate on-premise servers, or is a cloud-based service the preferred option?
Who owns the capital and ongoing operating budget?
What are the launch timelines, and will the project be a mass launch, or start with a pilot program?
Messaging for All
The different stakeholders at universities and colleges have long, running lists of information they somehow need to get in front of students, on campuses with tens of thousands of people on a given day.
There are many options that can do part of the job, but digital signage is the one technology that can be omnipresent — repeating the messages that matter to the students and faculty who need to see them.
Discover the impact of digital signage in education in this free white paper. Ready to launch your on-screen messaging? Learn how to choose the right platform for your program.