The hype about high dynamic range imaging (HDR) is strong. Still, many people — including those in the sign industry — aren't entirely clear on exactly what it is and why it matters.
In this article, we're going to break down the basics of HDR. Follow along as we cover everything from the nuts and bolts of how it works to the visual enhancements that make it buzzworthy. By the time you're finished reading, not only will you understand the fundamentals of HDR, but you'll also be able to explain it to a friend that's wondering what the fuss is all about.
What is HDR?
It bears repeating: HDR stands for high dynamic range imaging. A closer look at the name reveals what this new kind of visual experience is all about. Namely, that the image you see is built from a wider palette of color and brightness. And that palette can shift in real time to render the most perfect picture possible.
What this means: Colors are deeper. Contrast is greater. What's bright is brighter, and what's dark is cloaked in shadow. Taken together, all these range extensions create a more vivid, realistic and vibrant picture than HDR's predecessor, standard dynamic range (SDR).

Imagine you're looking at a sunset. How you perceive it will depend on where you focus your gaze.
The same holds true of a camera. Point the lens straight at the sun, and that portion of the picture will look exceedingly bright, but the rest of the image suffers. Conversely, if you aim at darker areas, you'll lose much of the detail that would otherwise be illuminated. Either way, you have to make sacrifices.
But with HDR, there's no sacrificing. That's because, in a nutshell, HDR produces an image with the best of all worlds. It does so by manipulating the entire frame to give you pristine clarity, optimal color, and ideal brightness and contrast across the image. In the next section, let's take a look at how this is done.
How does HDR work?
It all comes down to data. In the HDR world, more data is coded into content. And greater amounts of data processing power are built into an HDR's display. As that display reads content data, it adjusts to render the image just as its creators intended it.
Find the best display for your video wall project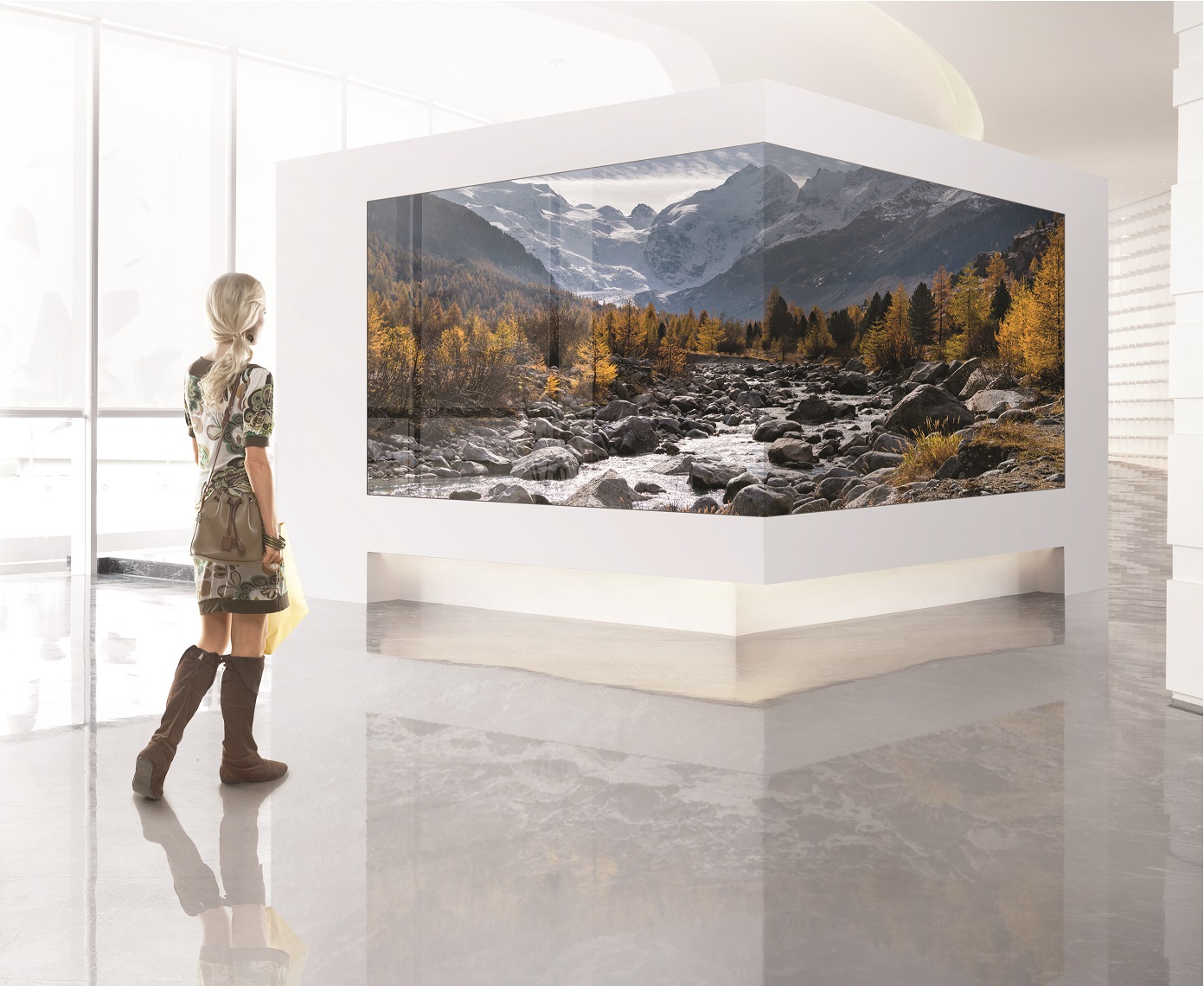 Take this quick assessment to discover the right display tech for your space, style and budget. Download Now
The type of data included with the content is called metadata. Similar to hashtags added to an Instagram post or keywords tagged within website copy, metadata provides context for content. In HDR, metadata guides HDR displays to adjust factors that impact image quality, like tone mapping, color space and saturation levels. In turn, the HDR player reads these factors and adjusts to render the picture appropriately.
When you consider how SDR works, it's easy to understand why this is such a big deal. In SDR, the content follows whatever specs or parameters are set in the visual display. Even if the content producers code HDR metadata into the content itself, the SDR player can't read or respond. To do so requires much more processing power, or HDR.
Metadata programming is typically followed by a layer of processing, which requires additional bandwidth, processing power and data infrastructure. For example, a DVI signal can't transmit data — it simply doesn't possess the necessary bandwidth.
Different types of HDR
There are several iterations of HDR, including HDR, HDR10+, HDR 10 Pro, HDR HLG and DolbyVision HDR. There's one key difference among them all, and it's as follows.
In HDR and HDR10, you're dynamically adjusting an entire clip or film. The HDR metadata signals the optimal parameters to the HDR player at the start of the content, and those parameters hold true through to the end of the clip, whether it's a 4-minute YouTube video or a full-length feature film.
But in HDR10+ and HDR Pro, things get even more dynamic. The metadata arrives frame by frame or scene by scene. For instance, if you're watching a movie that goes from a sunrise scene to a midnight scene, that transition might benefit from a different setting of the color space. If that metadata is programmed into the scene, an HDR screen can render the first scene perfectly and then adapt anew for the next scene.
Why does HDR matter?
HDR matters for dramatically superior image quality. It's what brands and consumers demand in today's visually rich marketplace. For instance, sports stadiums want to have the best-looking screens, and SDR often doesn't cut it. An SDR screen can be muddy, because the screen is applying a fixed palette. With HDR, you have the full range of capability, so the content always looks its best.
The same goes for premium brands that want to put their best foot forward with compelling, immersive visual experiences.
Samsung and Prismview, leading the way for HDR
We hope this article has helped you get a better understanding of HDR, how it works and why it's so exciting. Samsung has been leading the charge on HDR, making a practice of building the technology into our screens since 2018. We want to keep our customers on the cutting edge at all times. And at the moment, that edge can be summed up in three little letters, which have a big impact on the trajectory of digital content.
Learn more about Samsung and Prismview's digital signage innovations.