Many purchases in life are simple, one-and-done transactions. But when you're investing in a new piece of technology, especially one you want to last for years to come, you're making a long-term commitment.
Even with large-scale LED displays that are the best of breed brands, at some point a connection may go awry or parts may falter. In those moments, you need to be able to rely on the manufacturer's customer service team for repair or replacement.
Prismview's Network Operations Center (the NOC), is a 24/7/365 team providing unwavering support for customers on a global level. This dedication to fostering high-quality business relationships is one of the many reasons customers trust Prismview with their LED displays year after year.
A system built for the long term
When you purchase a new LED video display, you don't receive just the display. With it, you often get spare parts and an exceptional warranty.
Many people are skeptical about warranties, as a warranty is only as good as the company providing it. If your manufacturer is defunct, so is your warranty. Prismview's long standing legacy and relationship with Samsung prove that they're here for the long-term, and so is the NOC.
"Anyone we've ever sold to has access to the NOC," says Todd Orme, director of customer care at Prismview. "We're still servicing LED displays built in 2001 and 2002. Regardless of warranty terms, there's no fee or expiration date for NOC support."

Proactivity over reactivity
In tech troubleshooting, there are two approaches: reactive and proactive. The former follows the adage that "if it ain't broke, don't fix it." The latter is active, and is the standard for Prismview's NOC business model.
Many Prismview LED displays are equipped with video cameras. When the customer has a monitoring contract, this allows the NOC to perform constant diagnostic monitoring. The camera takes pictures every 10 minutes and the NOC monitors these images at least once an hour. Customers who opt for this added service benefit from knowing their device is under constant surveillance. If something is wrong, the NOC will catch it almost immediately, and dispatch a technician to fix the problem — often before the customer is even aware there's an issue.
Many Prismview LED displays are also linked to the NOC's diagnostic software monitoring system, notifying the team of any red flag issues, which can be quickly analyzed and sent to a technician to assess. Technicians can also see a record of past issues, better enabling them to diagnose what's going on.
"Every company has some level of diagnostic capabilities," says Orme. "But we have a far higher level. We want to know everything about the health of each display. Our confidence monitoring is at a much wider range. That's part of what makes the NOC so great and allows for fast response times."
Quick responses, immediate fixes
If your LED sign goes out, it doesn't matter what time of day it is. You want it fixed ASAP. Dysfunctioning displays mean lost consumer impact and missed revenue opportunities. "We always work to quickly get people back online because we realize that any problem with the connectivity of the display affects the relationship with [our clients'] customers," says Orme.
The Prismview NOC is staffed 24/7, 365 days a year — including national and international holidays. And in this chatbot-driven world, customers can contact and speak with a live person at any time, as well as via email or text. "Our competition has extended business hours," Orme says. "But I'm not aware of anyone else who has a live body, 24/7, like we do."
Once an issue is reported, the NOC aims to provide fast and effective troubleshooting assistance. "The goal is always to respond within four hours of hearing about the problem," Orme says. "Depending on the gravity of the situation, we have field technicians who will roll in at 8 p.m. on a Sunday evening or midnight on a Saturday to fix the problem."
Enhance the buyer's journey with digital signage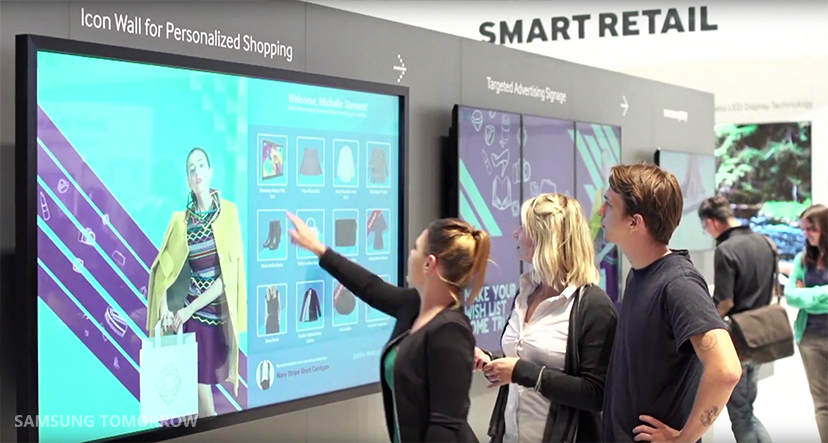 Get your free guide to the what, where and how of digital signage in retail environments. Download Now
An eye for updates: lifelong training
Many competing customer support technicians are given a script. Customers call, and the technician will walk through the predetermined set of questions to assess issues. That's not the case at Prismview. "Technicians in the NOC are trained to go beyond the script and beyond the standard causes to think critically and solve problems at their root," says Orme.
The NOC also frequently sends inside techs into the field, giving them a better view of common LED issues. That way, the next time they're on the phone with their customer, they can more clearly understand what's going on.
Most importantly, the NOC is constantly upskilling its technicians. Technology improves at lightning speed, and so must the technical knowledge of in-house and field service members. With regular training sessions with Prismview LED engineers, technicians constantly update their understanding of the latest technology impacting the signs — and more easily onboard new technicians.
The importance of a relationship — now, and in years to come
All of these offerings serve as evidence of a greater company emphasis on strong relationships as the key to good business.
"People always emphasize the relationship between the customer and the salesman," says Orme. "But I think the relationship between the customer and the team that keeps the product running is equally crucial."
"Our technicians have friendships with customers that they work with on a daily basis," says Orme. "We want [our customers] to buy again. We want the NOC's relationship with them to be one of the primary reasons that they buy from us again."
"Ultimately it would be wonderful if our service group never had to communicate with customers because the signs operated absolutely flawlessly. That's the goal," says Orme.
But until then, the NOC will continue to monitor customers' signs every hour of every day, providing the highest level of customer support possible.
Learn more about Prismview's unmatched LED signage customer support systems.