Samsung's rugged Galaxy Tab Active3 tablet has been purpose-built for frontline workers who operate in tough, real-world environments. To support on-the-go productivity in all conditions, the Tab Active3 comes with an S Pen stylus that fits conveniently into its durable protective case.
Like the Tab Active3, which is built to military durability standards, the S Pen is truly rugged. In fact, it is IP68 certified for dirt, dust and water resistance, including being immersed in 5 feet of water for 30 minutes.
For mobile workers operating in harsh environments, the S Pen is a convenient, effective tool for navigating within apps, taking notes and completing digital forms on-screen — even when the user is wearing gloves. But you can get even more work done using the S Pen and the Tab Active3 thanks to Samsung's built-in Air Command tools and the Samsung Notes app.
Shop special offers
Find out about offers on the latest Samsung technology.
see deals
Speak to a solutions expert
Get expert advice from a solutions consultant.
Talk to an expert
Some tips to get started
Air Command gives you instant access to a range of S Pen-optimized tools including Samsung Notes, Smart Select, Screen Write and Translate. To open up the Air Command menu, use the S Pen to tap the floating pen icon on-screen. You can also hover the S Pen's over the Tab Active3's screen and click on the button on the S Pen's side to open the Air Command menu.
Smart Select lets you capture anything on the Tab Active3's display, add your own comments to it and then share the annotated image with others. To do this:

Use the S Pen to select the area on-screen that you wish to capture.
Tap the pencil icon to start writing comments or sketch on the screen capture.
Once done, you can share the annotated image using email, messages or another communications app on your Tab Active3.

The Samsung Notes app makes it easy to take notes, create to-do lists or sketch ideas as they comes to mind — even when wearing gloves in all kinds of extreme weather/working conditions. Writing is as natural as pen on paper, and you can choose from a variety of pen types, virtual nib thicknesses and colors. Your notes can be quickly converted to text, or exported into Microsoft Word, PowerPoint or PDF.
Screen-off notetaking is another great built-in feature. Need to take notes in a hurry when the Tab Active3's screen locked? No problem! Just hover the S Pen over the screen, press its side button, and start writing. When you're done, tap Save and your note will be stored safely within Samsung Notes.
You can quickly sign and annotate PDFs on the Tab Active3 using the S Pen and the Samsung Notes app. When you open the PDF, just choose Open with Samsung Notes. Then tap on the pencil icon and start writing. To erase what you've just written on the PDF, just hold down the S Pen's side button and use it like an eraser.
Enable your mobile workforce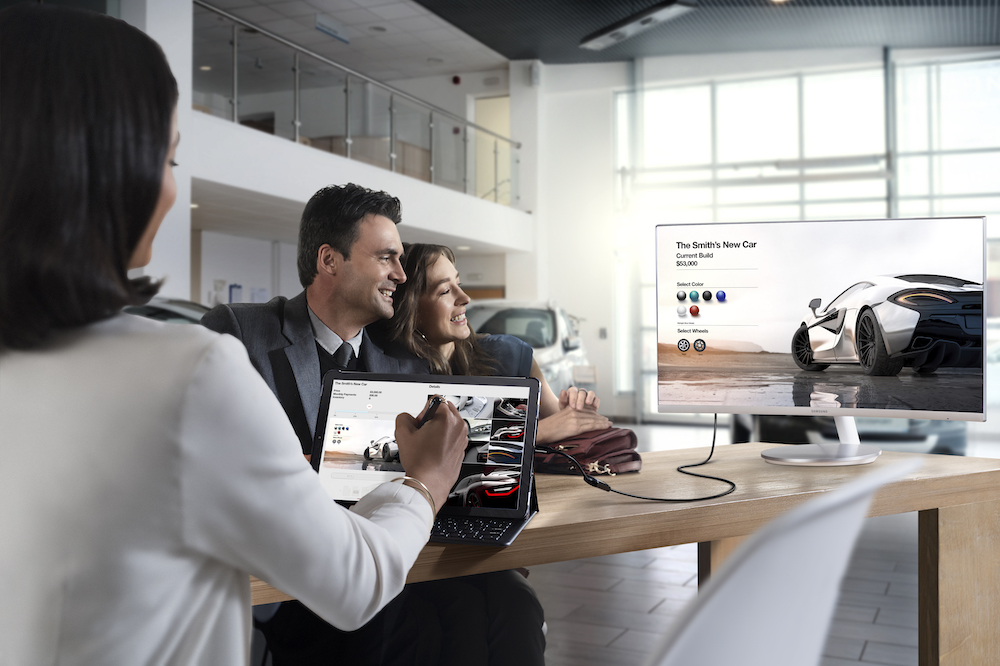 Get your free guide to equipping mobile workers with Samsung's Galaxy Tab S4 and DeX. Download Now
A wealth of features
These tips are only some of the smart features offered by the S Pen. In combination with the Tab Active3, the S Pen is a powerful productivity enhancer for frontline workers. All told, the Samsung Galaxy Tab Active3 is a truly useful mobile tool purpose-built for business.
Learn more about the Samsung Galaxy Tab Active3 rugged tablet and what it can do for you and your company, including the Enterprise Edition. Then explore the 21 tests Samsung's rugged tablets survived to prove their field-ready durability.