An overwhelming number of school districts have recognized the value of Chromebooks as a 1:1 student computing platform. Chromebooks have made up the majority of the computers purchased for K-12 classrooms in the past five years — and with the shift to remote learning in 2020, this trend has accelerated. What's more, the broad range of Chromebooks available today come with diverse features, helping to meet the computing needs of every student regardless of grade or learning environment.
If your school hasn't made the switch to Chromebooks yet, here are 10 reasons to consider making the leap:
1. They're budget-friendly
With K-12 districts anticipating dramatic cuts in state funding over the next few years, many schools are looking for affordable options to provide computing devices for all their students. The basic Chromebook models, such as Samsung's Chromebook 4, are both affordable and versatile. But even higher-end Chromebook options — with touchscreens, digital pens and other additional features to help keep students engaged — compare favorably with traditional laptop PCs from a price perspective.
Fund your remote learning initiative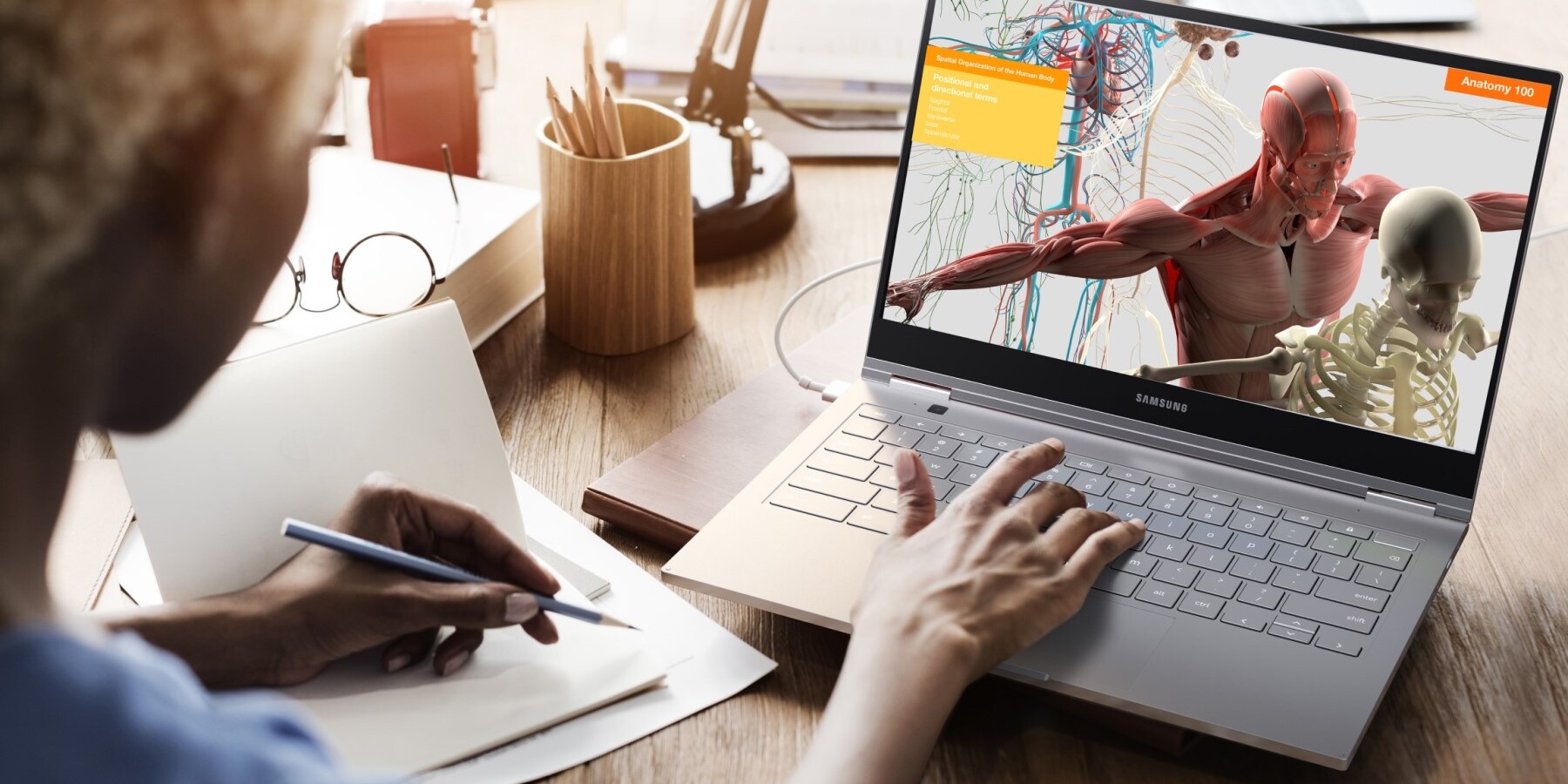 Learn how to create, present and secure grants for your remote learning technology needs. Download Now
2. They're easy to manage
Managing a fleet of Chromebooks is simple with the web-based Google Admin console, which allows IT managers to configure more than 200 settings, including Wi-Fi connectivity preferences, web filtering and preinstalled apps. If you're managing Chromebooks at the district level, you can upgrade to Google Workspace for Education Plus, which provides customized security recommendations and monitors your data analytics, helping you identify and respond to breaches such as malware attacks or phishing.
3. They're secure
Designed with security in mind, the Chromebook OS is set up to download and install updates and security patches automatically — no student interaction necessary. The Chrome OS utilizes security best practices such as sandboxing, or isolating computing processes to protect apps and data from malware and viruses.
4. Chrome OS is intuitive for students — and teachers
As long as a student knows the alphabet and has some typing skills, they can use a Chromebook. The Chrome OS provides a simple user experience that's a great introduction to computers for young students. Even tech-reluctant teachers can enjoy Google's fleet of document creation apps, which are streamlined and easy to learn.
5. Booting up and signing in is quick and easy
Chromebooks are ready to go in a snap, booting up in about 10 seconds. Even if a student needs to reboot, they can do so much faster than on traditional laptops. In classrooms where students share devices, the teacher just has to click "Add Person" after rebooting and enter a student's account information for them to easily access all their files and apps.
6. They're cloud-based
Chromebooks are designed for the cloud; students will complete assignments online and work gets saved automatically to Google Drive. This is great for keeping students organized and enabling collaboration on group assignments. But many apps can also run offline — just check the box for the "Runs Offline" feature in the Chrome Web Store to find them — and every Samsung Chromebook model comes with more than enough hard drive space to store student files for offline study. Students without reliable home broadband access can also benefit from LTE-connected Chromebook models, such as Samsung's Galaxy Chromebook Plus LTE, which ensure learning continues when Wi-Fi isn't available.
7. They're designed to work with Google Classroom
Google Classroom has become a hugely popular and effective platform for digital learning in many K-12 districts. In 2020, as districts grappled with remote learning, the active user count doubled to more than 100 million students and educators worldwide. Chromebooks are designed to work seamlessly with the Google Classroom app and ecosystem, making it easy for teachers and students to manage homework assignments, wherever they are.
8. They're compatible with Google Workspace for Education
Google Workspace for Education, a suite of tools that's free for qualifying institutions, enables better communication and collaboration between students and their teachers. The tools include Google Classroom, Google Docs, Google Slides, Google Sheets, Google Forms and Google Meet — all of which are designed to be used on Chromebooks.
9. You get access to a ton of learning apps
Beyond the Google Workspace for Education apps mentioned above, all Chromebooks are compatible with a library of extensions from the Web Store, and newer models can even run Android Apps. The Chromebook App Hub also offers a curated collection of apps designed with learning in mind.
10. They're durable
When you're handing out devices to hundreds of elementary grade students, a durable computing option is more likely to last. Several Chromebook models, including the Samsung Chromebook 4, have passed military-grade durability tests, meeting the U.S. Defense Department's MIL-STD-810G standards. And Chromebooks offer great battery life, with some models running up to 13 hours at a time.
Easy to manage and ready to support student collaboration, Chromebooks are an effective solution for digital learning both in the classroom and beyond.
Ready to get your students set up with Chromebooks, but not sure where to start? Try this comparison of Samsung's Chromebook offerings for K-12 students. If you need help securing funding for your technology purchase, our free guide to securing ed tech grants can help.