Frontline workers love the Galaxy XCover Pro because it offers the best of both worlds: the power and versatility of a smartphone plus durability and instant access to key features, just like the two-way radios and barcode scanners they're often replacing. In just a few clicks, users can easily customize the physical buttons on their Galaxy XCover Pro to quickly launch apps and turn on frequently used utilities such as the camera or flashlight — even while wearing gloves.
The Galaxy XCover Pro's three programmable buttons — the XCover key, the top key and the side key — can each be set up to perform two different functions, making up to six apps accessible in a flash. That enables workers to quickly access the tools they need most, without having to pause to unlock their phones and navigate to an app. For example:
By pushing the XCover key, a construction worker can initiate push-to-talk communications with a colleague, then long-press to launch the flashlight to peer into a dark crawl space.
A repair tech can collaborate with coworkers on the job site by pressing the top key to open Microsoft Teams for access to video calls, chat, shared documents, schedules and more.
In just seconds, a retail associate can double press the side button to open a scanning app, scan a barcode on an item and then press and hold that same button to open the mobile point of sale app, process the transaction and send a satisfied customer on their way.
Programmable buttons add efficiency by making workers' most-used apps incredibly easy to access. That's why Samsung has incorporated programmable buttons across its rugged device portfolio, including the new Galaxy Tab Active3.
Shop special offers
Find out about offers on the latest Samsung technology.
see deals
Speak to a solutions expert
Get expert advice from a solutions consultant.
Talk to an expert
Workers in industries as varied as retail, public service, transportation, healthcare and manufacturing are finding that rugged smartphones and tablets are the key to unlocking newfound efficiency and better access to critical data.
Setting up the Galaxy XCover Pro's programmable buttons
It's easy for any user to customize the three external buttons on their Galaxy XCover Pro. Here's how it's done:
Pull down the notification bar from the top of the screen and open Settings.
Scroll down to Advanced features.
Select the key you would like to program: the XCover key, the top key or the side key.
Now you'll see a list of apps you can activate with the key.
Choose an action for that app — quick press or press and hold. Afterward, you can choose a second app for the other action.
Repeat for the other buttons.
Now all the keys are customized and ready to go. And they can be changed at any time.
Samsung Knox device management capabilities can enable more advanced remapping of the Galaxy XCover Pro's physical buttons. For example, if you want to enable a specific action within an app to take place when the button is long-pressed (instead of simply opening the application), Knox APIs allow this customization to be implemented across an entire fleet of devices.
Boosting productivity and ease of use
Usability is essential in gaining adoption of new technology, and programmable buttons can help deliver the frictionless user experience that helps workers make the transition. Users accustomed to bulky two-way radios will appreciate the customizable push-to-talk functionality of their smartphones or tablets, while also being able to access powerful apps that make their jobs flow smoothly with the simple press of a button.
Empower your field services team with mobility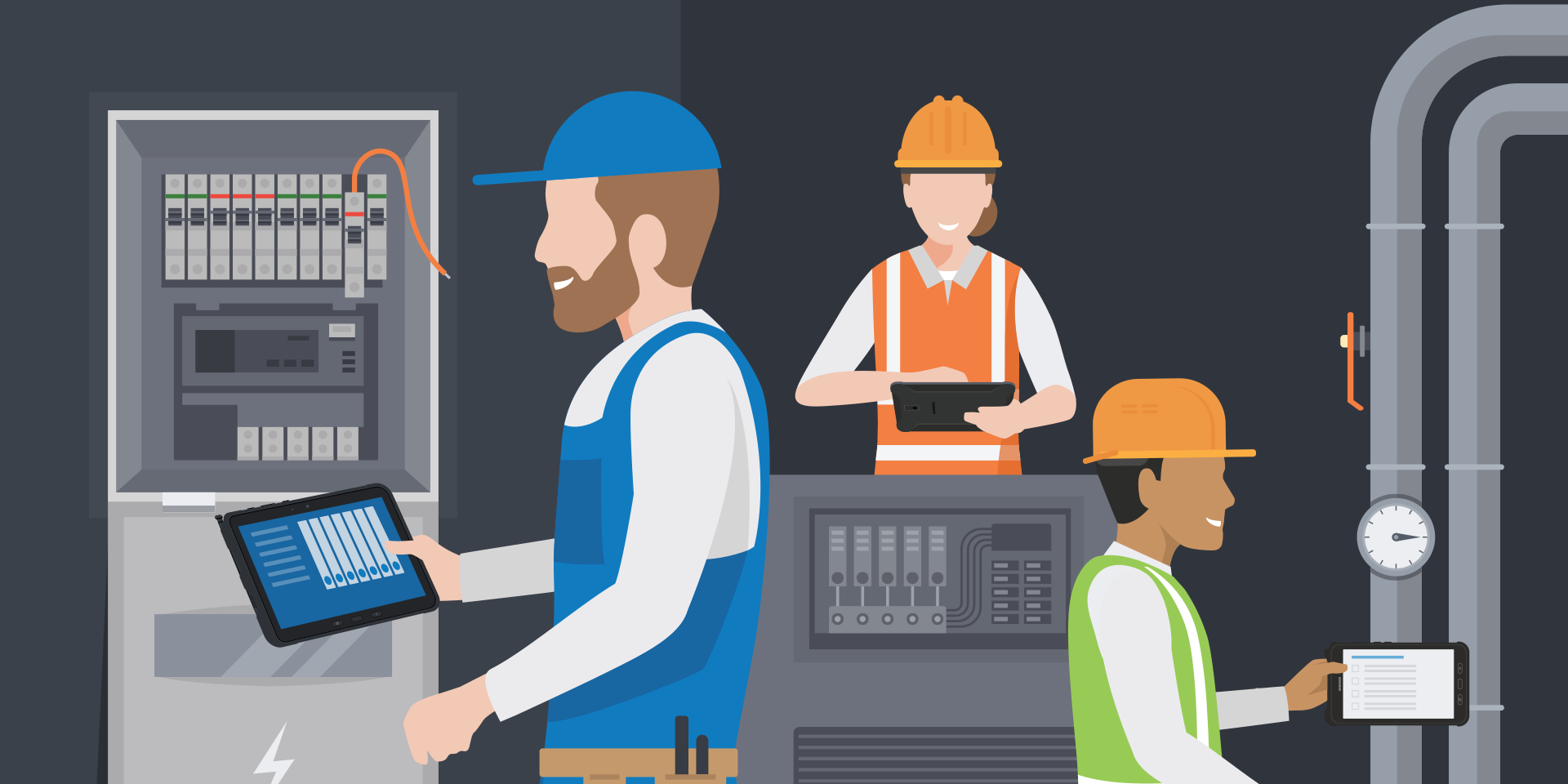 Exceed customer expectations with this free guide to improving connectivity in field services. Download Now
The programmable buttons on the Galaxy XCover Pro and Galaxy Tab Active3 can be activated with gloves on, a bonus for workers operating in cold environments. Once they've launched an app, users can keep the gloves on as they navigate on-screen menus, thanks to enhanced touch sensitivity, another customizable setting.
Programming the physical buttons on the Galaxy XCover Pro is a quick, easy way to help frontline workers access the critical tools they need, no matter where their jobs take them.
Explore how Samsung's rugged devices can support your workers in nearly any environment. Not sure rugged is right for you? Find the right mobile devices for your business and employee needs in our free guide.