In many ways, high dynamic range (HDR) remains the white whale of the audiovisual technology industry.
Multiple standards are competing, and the formats are ever-evolving. Nevertheless, HDR is the future. With high-definition visuals becoming commonplace on personal devices and home TVs, HDR is what audiences are coming to expect, and even demand, out in the real world.
Higher luminance, a wider color gamut and a broader contrast range are all the order of the day — and the race is on for sports facilities, entertainment complexes, corporate centers and the like to deliver.
As we covered in our HDR 101 guide, there's a whole lot to be excited about. The fact is, HDR is as close as technology has gotten to reproducing what humans see in real life — vibrant colors, sharper contrasts, crisper details. When you get right down to it, HDR is an exponentially more powerful way for communicators, storytellers, marketers and broadcasters to engage the most sophisticated visual system on the planet: the human eye.
The essential difference between standard dynamic range (SDR) and HDR is 8-bit video versus 10-bit video. Those two bits of difference are what allows HDR to produce more than 1 billion colors — whereas SDR, its lesser counterpart, can only produce 16.7 million colors. At the heart of the HDR challenge is capturing that 10-bit signal at the source, and then preserving it through a multitude of hardware and software until it reaches the end user.
How to plan and deploy direct view LED signage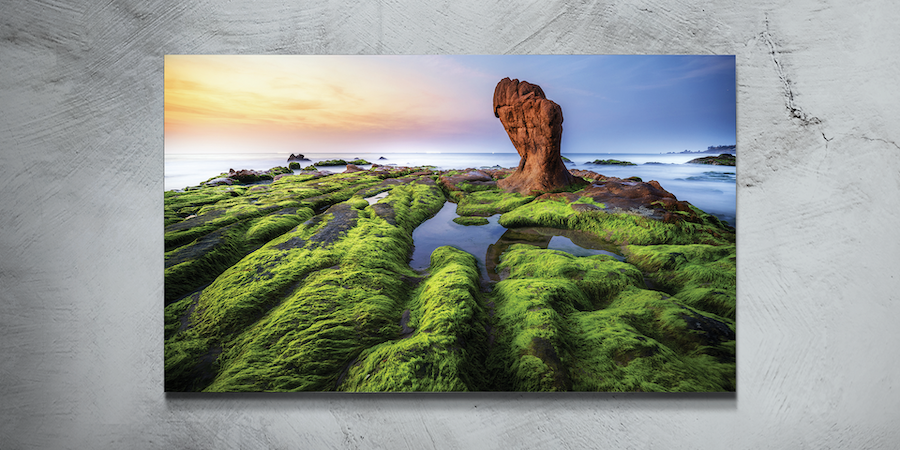 Everything you need to know about choosing your LED displays for optimal viewing indoors and out. Download Now
For all of its promise, there's plenty of perplexing information out there about how to actually build an HDR system from end to end. Part of that is because there's no set standard, every HDR system is custom. Let's survey the entire chain of custody — from the subject being filmed, all the way to the audience member consuming the content — to give you a clearer picture of all the tools necessary to bring this stunning visual experience to life.
1. Capturing 10-bit video
Cameras
It all begins with the camera. You need a camera that can record 10-bit video at a minimum, though some cameras go up to as much as 16-bit. You'll find some models on the market are able to capture a range of formats with a single camera, such as 4K HDR, 4K SDR, HD HDR and HD SDR. Some can even capture both HDR and SDR content simultaneously. Experts recommend you use 4K HDR as your primary production format, as this enables you to convert to the widest range of distribution formats down the line.
2. Preserving dynamic range
It's important to note that the footage comes out of the camera flat. This means that even though all the 10-bit resolution has been captured, you'll need to do some extra processing to actually bring it out of your imaging. Here are some of the pieces you'll need in the chain to make that happen:
Video processing
You'll be using a computer to process your video, and within that piece of hardware, you'll need an HDR-ready graphics card and OS. The HDR load is significantly larger and more specialized than what is needed for SDR. Most of the systems on the market are not set up for this purpose.
To clarify, the graphics card is the piece of tech that's going to make it possible to preview the effects and color grade you're applying to the raw 10-bit footage. Without it, your playback will be inaccurate. Then the OS needs to have HDR capability enabled, as most do not by default. If you miss one step in this chain, HDR is lost.
Monitors
An HDR-enabled monitor is essential. Whether you're filming or editing, you need to work with a display that's accurately representing the HDR imagery you're capturing and processing. Once again, that means you need the magic number of 10-bit capability. Many monitors are 8-bit panels, so be sure to find one that goes the extra 2-bit mile. Don't forget if you have a set standard in mind, e.g., HDR10+, then you will need a monitor that has that certification.
Switchers, splitters and other hardware
For live broadcast, switchers and splitters are two more examples of pieces of technology commonly found in the video chain that will need to be HDR-equipped in order to deliver the full dynamic range to the end user. Every piece of hardware must support the bandwidth necessary to handle HDR content on the way in, as well as to output it in the correct format. This includes transmitting any and all requisite metadata that has been captured or programmed. Many of these pieces support a number of HDR formats, from HDR10/HDR10+ to Dolby Vision to Hybrid log-gamma (HLG).
Codecs
Your video codec — the software or hardware that compresses and decompresses digital video — will need to support HDR. The files you'll be dealing with are 4K video files with 10-bit color — substantially large files that will place a hefty load on your system. You can have all the other pieces of the puzzle HDR-ready, but without an appropriate codec, your system will not deliver the HDR content.
Cables
Yes, even your cables must be HDR-compatible. Every piece of the chain matters.
3. Reproducing HDR video accurately
LED displays
Interestingly enough, the display is the easy part. Most direct view LED displays already have the brightness and contrast necessary to reproduce HDR content. And most can also easily accommodate — and even exceed — the DCI-P3 color gamut, which TV manufacturers have deemed the threshold for HDR content. So whether you're sending a live HDR feed of a sports event to a display, or running prescheduled content on an out-of-home (OOH) digital billboard, your display is going to be the least of your worries. It's getting the HDR signal to the display cleanly and accurately that's far more challenging.
Broadcast
Broadcasting is a different story. Let's say you're a sports team that wants to broadcast HDR games on live TV. You will want to loop in the network — ESPN, let's say — and make sure they are part of that discussion, because every network has different capacities for receiving and reproducing HDR content. The earlier you involve your broadcast partners, the better.
Building an HDR system that works for you
There's no getting around it: HDR systems are complex assemblages of spec-heavy hardware and software. And it's going to be some time before there's an out-of-the-box solution for you to buy. But that shouldn't deter you from moving forward. HDR is the bar-none best vehicle for offering an unparalleled visual experience for your audience — and it's only a matter of time before it's in your competitors' arsenal.
If you're interested in learning more about how you might build an HDR system that's right for you, it pays to speak with people who intimately understand the space. Samsung is a globally recognized leader in advanced visual technologies, including HDR. Every day, we work with people like you on designing visual experiences that deliver stunning results and drive your bottom line. We know how to make HDR work for you, your audience and your business.
Not sure what kind of displays best suit your business needs? Samsung offers something for every use case — and every budget — in our complete digital signage portfolio. Get started choosing and deploying your digital signage with this free guide.