Mobile devices have become integral to virtually every aspect of life, providing a level of utility that makes them a constant companion for most people. Unfortunately, these devices also introduce a serious security concern for classified and secure environments, resulting in many work or meeting places being designated "no mobile devices allowed" locations. While this tends to be especially true for many government agencies, it's not uncommon for such policies to be seen across industries – affecting everyone from corporate teams and leaders working on non-disclosed projects, to journalists or others who may be handling sensitive information.
Such policies can lead to frustration and decreased productivity due to a lack of access to resources, inability to receive or respond to messages, and overreliance on pen and paper. Employee issues can also arise, including retention and morale.
Samsung-Privoro partnership brings highly secure capabilities
The latest partnership between Samsung and Privoro now provides a powerful new security capability: high-assurance control over the radios, sensors, and other hardware peripherals within Samsung's flagship mobile devices. These new hardware controls allow individuals and organizations at risk of targeted cyberattacks to prevent the devices they carry from being used against them to track their location and monitor their communications and data.
Control peripherals with hardware-to-hardware integration
Starting with the Samsung Galaxy S22, Privoro's SafeCase uses hardware-to-hardware integration with Galaxy's unique Hardware Device Manager (HDM) to control the phone's hardware peripherals — beginning with the cellular radio and later extending to other radios (NFC, Bluetooth, and Wi-Fi) as well as sensors.
Shop special offers
Find out about offers on the latest Samsung technology.
See Deals
Speak to a solutions expert
Get expert advice from a solutions consultant.
Talk to an Expert
The integration utilizes two different hardware systems isolated from one another, removing any single point of failure. This provides certainty that sensor and radio hardware can be securely disabled, even if the device's OS has been compromised. This industry first enforces device policy at a hardware level below the device operating system (OS). This prevents app and OS kernel vulnerabilities from bypassing security policy enforcement.
Protect against local and remote device attacks
With the mobile device's cellular radio truly disabled, a Galaxy S22 user is protected from local attacks, including from mobile tracking solutions that monitor your calls, messages, and location data. The joint solution also protects against remote attacks against your device's cellular radio, like those initiated by IMSI catchers (e.g., Stingrays), which attempt to intercept your communications by pretending to be legitimate cell towers. As a second layer of defense, audio masking and physical camera shutters provided by SafeCase ensure no audio or video data can be captured from the device to eavesdrop on the user and their environment. The net effect is mitigation of the most significant risks specific to mobile devices, including software data leaks, inadvertent or deliberate listening, surreptitious photos or viewing, and malicious attempts to control or access a user's device.
Prevent radio-specific location tracking
The ability to enable and disable radios in hardware stops radio-specific location tracking with high certainty while still allowing use of other capabilities on their phone, something not possible with Faraday cage solutions. Critically, a user can go dark on their cellular network to avoid monitoring at any given time. The capability has even been tested by a large federal agency and found to work effectively. Because the action is taking place at a hardware level below the operating system, malicious apps don't gain insights into when the device's user is attempting to "go dark". The cell signal simply appears to have dropped off as if the user has gone underground or into a long tunnel, making it much less suspicious than a user switching to airplane mode.
A defense-in-depth security approach
This two-system, defense-in-depth approach creates a foundation for trusted mobility for security-conscious organizations like federal defense and research agencies as well as corporate entities vulnerable to industrial espionage. By selectively allowing protected and secured mobile devices into controlled workplaces, personnel will have timely access to key resources and can increase productivity through improved situational awareness and faster decision making.
Mobile device management for beginners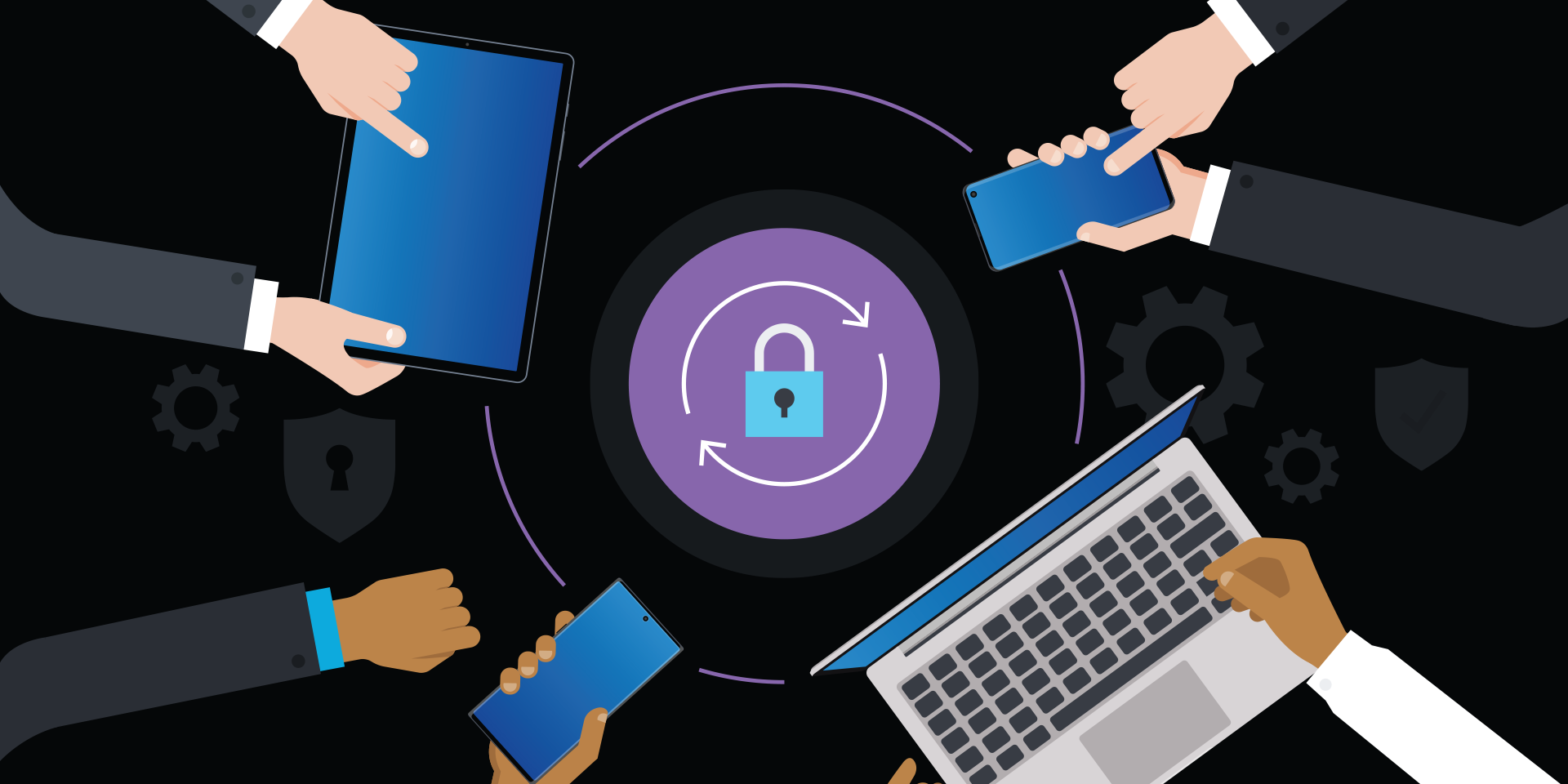 Get started with MDM so your organization can spend less and do more — securely and efficiently. Download Now
For individuals most likely to be targeted by spyware, including CEOs, lawyers, investors, journalists, and high-net-worth or high-profile individuals, this new capability can offer peace of mind that their phones are not being used against them. It provides a critical shield against the invisible but very real threat posed by modern cyberweapons.
The pairing of a Samsung Galaxy device using HDM with the Privoro SafeCase offers significant, new protections against cyberattacks directed at mobile devices. Understanding mobile OSes will always be under constant attack, our new architecture ensures your most important secrets can be kept safe even when a rare breach occurs. Security-conscious organizations can now allow a higher level of mobile device utilization in the workplace, and lean on them as the foundation for a powerful new workplace computing model.
To learn more about the SafeCase-Galaxy solution visit Privoro SafeCase. And make sure to check out the latest Galaxy series lineups.