Every second matters when it comes to saving lives, and that means having the right specialist on hand, armed with the right technology and information to deliver point-of-injury care. However, providing medical care in a war zone poses unique challenges to medics, practitioners and other providers operating on the front line and across the care continuum.
The use of emerging mobile technologies — from smartphones and tablets to wearables and sensors — is beginning to play a vital role in helping access critical medical information on the battlefield. Mobile tools that allow users to securely capture and share patient information improves workflows, enables more informed medical decision-making, speeds treatment response times, acts as a force multiplier for resource-constrained medical units and facilitates better coordination across the entire care continuum, so patients receive the care and support they require.
Mobility Powers Better Decision-Making on the Ground
Delivering proper medical care to a soldier within 60 minutes of a battlefield wound — otherwise known as the "golden hour" — is critical to increasing survival rates, speeding recovery and returning troops back to active duty more quickly. Researchers at the Air Force Research Laboratory at Wright Patterson AFB are using mobile technologies to enhance point-of-care treatment on the battlefield with the Battlefield Assisted Trauma Distributed Observation Kit (BATDOK), according to Dayton Daily News.
BATDOK is a software system that gathers valuable service member health data using a tailored smartphone, wireless sensors and custom Android application. BATDOK can integrate with electronic health record (EHR) systems, help locate casualties and provide care guidelines and procedures (even offline) to help medics better navigate care options and act quickly in often chaotic environments with multiple wounded.
Transform Your Tactical Operations With Mobility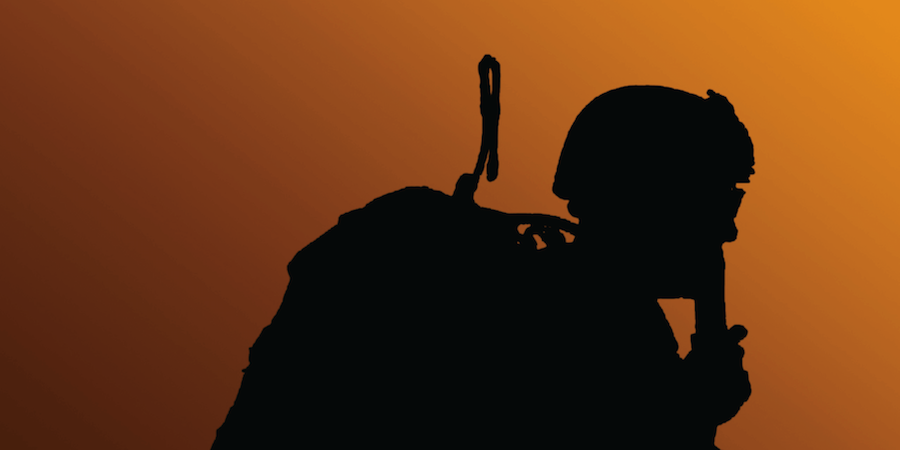 Discover how DoD is deploying mobile technologies to enhance and streamline tactical operations. Download Now
Most importantly, BATDOK helps Pararescuemen care for multiple patients at once on the battlefield by allowing users to view aggregate data and continuously monitor the health status of up to six individuals in real time. To address that critical need, the solution provides auditory, tactical and visual alerts based on preset thresholds to flag patients in danger so care can be prioritized and quickly administered.
Mobile peripherals can also be easily integrated with BATDOK to bring care closer to the patient at the time of need. For instance, Philips Lumify, an app-based mobile ultrasound — integrated with a Galaxy S9 or near-field communication (NFC)-capable pulse oxygen sensors paired with the Galaxy Tab Active2 — can bring diagnostic capabilities to the point of care, whether at the bedside or battlefield.
Lastly, BATDOK's open architecture allows for key data to be written to NFC devices — such as radio-frequency identification (RFID) tags — to capture and document as much information as possible and then ensure seamless handoff of patient data as individuals are transferred to the next level of care.
Telehealth Delivers Care Beyond the Battlefield
The popularity of telemedicine tools to reach patients in remote and rural locations continues to grow as mobile technologies make delivering video-centric services easier to deploy and manage — whether in the hands of patients or practitioners.
The Department of Veterans Affairs (VA), for example, is pioneering the use of telehealth video technology to expand the reach of specialized care to veterans. By providing patients and practitioners tablets, the VA can facilitate real-time interactions with care teams regardless of whether the patient is in a clinic or at home. Just earlier this year, the VA reported that it conducted more than one million video telehealth visits in 2018 to help bridge the care gap and provide veterans access to over 50 specialists hundreds of miles away that may otherwise be inaccessible.
Mobile devices can also help facilitate better communication flow to aid triage and prepare hospital receiving staff once the injured soldier is transferred from the acute care environment. The Army's Medical Hands-Free Unified Broadcast (MEDHUB) telemedicine platform is one such example of a solution designed to transmit mobile health device information straight from the field right to the hospital to improve care coordination.
Similar to BATDOK, MEDHUB employs sensors to quickly gather data, and then autonomously transmits patient data to a tablet where it can be captured and automatically forwarded to the hospital through existing Department of Defense (DoD) long-range tactical communication systems, according to a press release. Using this smart automation technology paired with mobile devices, medics can speed patient data transfer through improved one-click workflows and better prepare the hospital for the arriving patients. This process shortens the time a medic needs to complete a Tactical Combat Casualty Care card and improves information accuracy as much as two-to-three times compared to using traditional pen and paper.
Enabling Better Care While Securing Patient Data
Data protection is essential to making innovative mobile-based battlefield and remote care tools a reality. For example, for telehealth programs to function seamlessly, IT must be able to secure and control potentially tens of thousands of mobile devices being deployed to patients, practitioners and supporting personnel. Devices that are mishandled — either intentionally or accidentally, or used beyond the scope of the program — can inadvertently open up the devices and networks to devastating cyberthreats, such as malware attacks.
Defense-grade security platforms such as Samsung Knox deliver advanced mobile security capabilities that enable IT administrators to control user downloads and web surfing, blocklist or whitelist applications and better manage authorized activities essential to successful telehealth services delivery. Because Knox is highly flexible and agile, it allows organizations to easily provision, customize and update device fleets in real time so patient and agency data remain secure and devices evolve with operational needs. For mobile devices deployed by medics in the field, Knox protects sensitive and classified data down to the chip level to ensure information is protected on the device or when data is transmitted.
Caring for our armed forces and veterans quickly and effectively is one of the most important initiatives we can undertake as a nation. The future of military healthcare is mobile, and the faster we can deploy advanced technologies via smartphones, tablets, wearables and other wireless sensors on the battlefield, in hospitals and at home, the sooner we can help get men and women on the road to recovery.
Learn how security, compliance and collaboration drive digital signage decisions across government agencies. Read more about collaboration between the private sector and government to maximize device security.