Nothing should come between a company and its ability to develop a trusted relationship with its customers — including a monitor.
In so many everyday scenarios, however, businesses have been forced to create environments in which an employee is trying to solve a customer's problem or answer their questions while furtively scanning for information on a desktop computer screen that the customer can't see.
"They may turn [the monitor] towards you once in a while, but for the most part you're disconnected," said Matt Hills, senior field engineer at Samsung Electronics of America. "How do we change that and make it more immersive, but also evolve the processes within a business to be more mobile?"
Hills will provide the answer to that question alongside Samsung Electronics of America Manager HyunJun Jung in a session at this year's Samsung Developer Conference (SDC), called "Developer's Insight: Transforming the Business With DeX."
The Difference With DeX
Samsung DeX is a platform that extends a Samsung smartphone or tablet into a desktop experience by connecting directly to a monitor. It offers a true PC-like experience with drag and drop functionality, keyboard shortcuts and resizable windows. The SDC session will not only offer a deep dive into how the technology works, but how it has been part of a project involving a major multinational company over the past 18 months.
According to Jung, the case study will be a backdrop to a larger discussion about how the computing industry has evolved from accessing most enterprise data through a large, fixed form factor to something that you can carry in the palm of your hand. The processing capabilities of mobile devices have caught up to more traditional machines, but the Samsung DeX platform fills an important void.

"What we're finding is that customers are reaching a point where they need to make a decision about whether they're going to buy a phone, a tablet or a laptop," he said. "Each one is in the $500 to $2,000 price range, but then employees hardly ever use certain devices because of the app explosion. You can now do pretty much everything as easily on your phone as you could on a desktop. DeX is just giving you that option to make it work within a desktop context."
Samsung DeX in Practice
In markets like financial services, for example, DeX makes it easier for companies to share screens on mobile devices in situations where customers might need more education, Jung said, such as when they're choosing new products for their portfolio or need to understand the details of a mortgage. A bank employee could then easily connect to a monitor afterwards to operate like a desktop user. The same thinking can be applied across many other vertical industries.
"There are a lot of legacy systems out there that are not mobile-first because they've been around for so long," Jung said, citing enterprise resource planning (ERP) and other mission critical applications. "DeX builds that bridge to fill the gap so you can still use the old system, but to the end customers, it looks like you're using new technology."
Depending on the security controls within an organization, the Samsung team is able to help customers create proofs of concept based on the DeX platform within a few weeks, Hills said. The use of virtual desktop infrastructure (VDI) ensures sensitive data isn't stored on a client device, while the device can also take advantage of multifactor authentication (MFA), such as biometrics, to offer even more comprehensive security.
"Knowing your use case and establishing your minimal viable product early on is important," Hills said. "When that happens you can get to value quickly, whatever your use case happens to be."
What's the Best Phone for Your Business?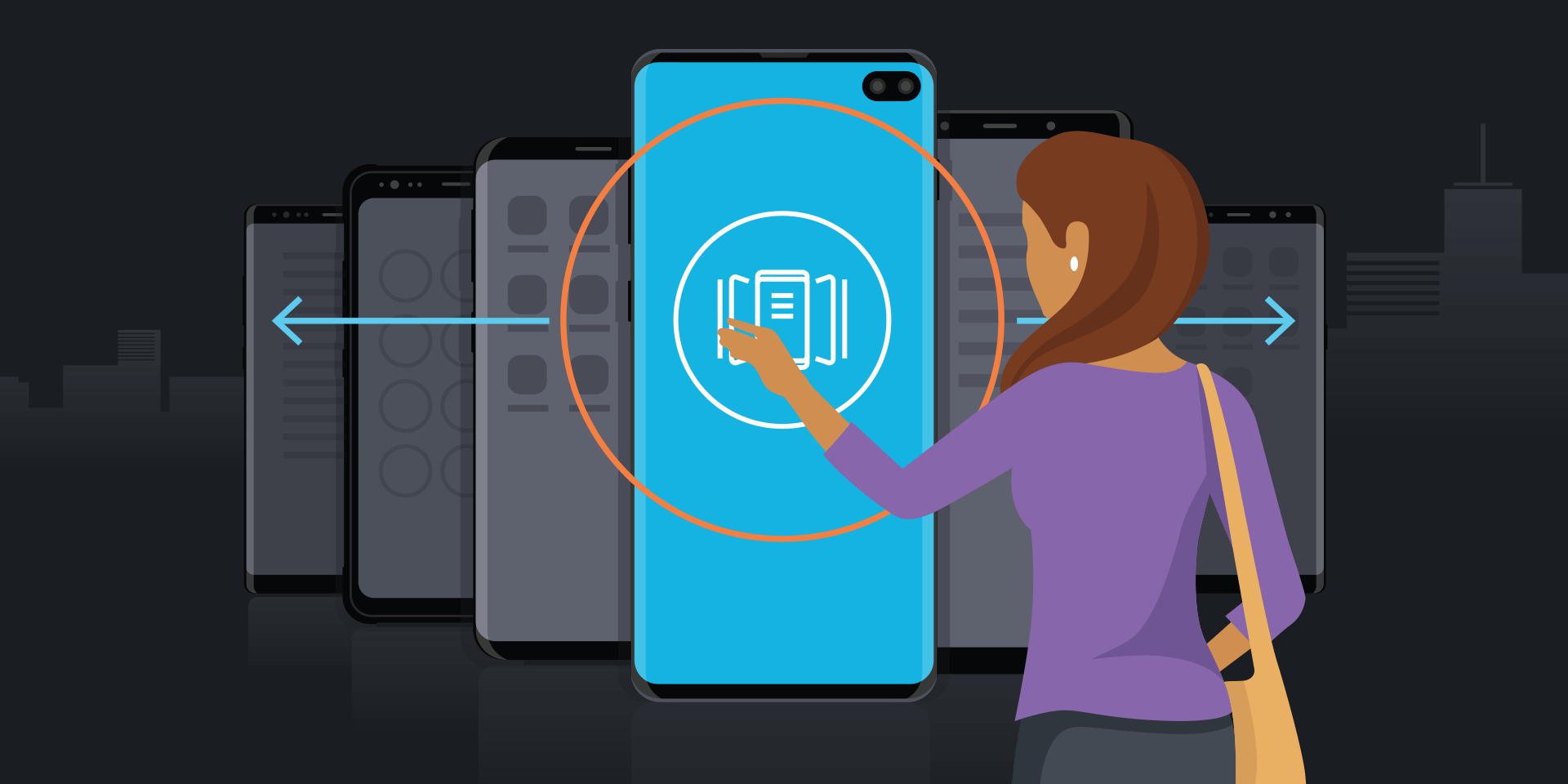 Discover the smartphone most tailored to your business needs. Download Now
Deciding on DeX
Organizations tend to consider transforming their business with DeX at a time when they're getting ready for a device refresh, Jung said. If a firm is already building applications for mobile operating systems like Android, meanwhile, there typically isn't a lot of extra work involved to make it function on the DeX platform, he added. That means operations aren't interrupted, as they might have been in a more "rip and replace" scenario.
Both Hills and Jung talked about the potential for DeX to boost customer retention rates by providing a more engaging experience, but they noted the same could be true for keeping a company's best employees on board. Particularly as new generations enter the workforce, there is an expectation of being able to lead with mobile technology, said Jung.
"Anyone who provides a service on the front lines sees the value here," he said. "I often find this when talking to customers, where they say, 'I only wish I had this tool to do this task.' DeX is really about using the right technology in the right place, and not just for the sake of using it."
Learn more about how Samsung can help your company go mobile-first. Then download this free white paper to learn how DeX can help your enterprise go mobile-only.