Restaurants operate on slim margins. Table turnover rate can be the difference between a good month and a bad month, and customer loyalty can be shaken by one bad experience.
By using new technology to modernize operations and eliminate inefficiencies, restaurants can speed table turnover and increase their profits. With a better dining experience, they can also boost customer loyalty and even reduce employee turnover, because servers earn more working in a well-run restaurant.
Mobile point of sale (mPOS) can drive better numbers across the board. By replacing traditional pay stations with mPOS, restaurants can streamline orders and payment, freeing up servers to be more attentive to diners.
With mPOS, servers don't have to wait for an open register or card reader halfway across the restaurant. Payments can be processed immediately, the table cleared quickly and the next guests seated promptly. Just a few minutes saved per table adds up to a meaningful boost in a restaurant's daily sales. For customers in a rush, mPOS means they don't have to wait around for their credit card to be returned.
Every time a server takes an order down on paper and walks it over to the kitchen, restaurants lose time and diminish the quality of their service. With mPOS, there's no more handwriting orders or forgetting how that steak was supposed to be cooked. A good mPOS system will deliver real-time updates on daily specials and menu items when servers need them — while the guest is ordering, not after the order has been sent to the kitchen.
Deploying mPOS in Your Restaurant
Deploying mPOS in a restaurant doesn't require deep technical expertise or a large upfront investment. Many POS service providers offer mobile options to add to your existing system, with intuitive apps that can run on just about any smartphone or tablet. But when it comes to choosing mobile devices for a busy restaurant, not all devices are created equal.
Here's seven reasons why Samsung's rugged Galaxy XCover Pro is a top choice for your restaurant's mPOS deployment.
1. It's Tough Enough for the Tableside
The Samsung Galaxy XCover Pro is built for tough environments, so it's ready to take a few bumps and spills in the hands of restaurant servers or delivery crew. To demonstrate the XCover Pro's rugged credentials, Samsung tested it against MIL-STD-810G standards, including vibrations, rain, humidity, extreme temperatures and a series of 5-ft. drops. It's also IP68-certified to withstand immersion for up to 30 minutes.

2. The Battery Can Do a Double Shift
For restaurants operating long hours, battery life is critical to mPOS. The Galaxy XCover Pro features a 14-hour battery that can handle a double shift without any interruption for charging. If that doesn't cut it, the battery can be easily switched out as needed so you can keep on processing payments and seating new diners.
3. You Can See More and Hold Less
Despite its military-grade toughness, the Galaxy XCover Pro is thin, light and ergonomic, so it will fit perfectly in an apron pocket. With a high-resolution 6.3-in. edge-to-edge screen, servers won't have to squint, and they can navigate the ordering and payment processes fluently.
4. It's Customizable to Your Needs
The XCover Pro also has two programmable physical buttons: one on the side and one on the top. These can be programmed to instantly launch your mPOS app with one click, making payment processing even faster. Beyond tableside order-taking and payments, arming your servers with a device like the XCover Pro provides access to myriad capabilities. Need to improve communications with kitchen staff or greeters? The XCover Pro is designed with push-to-talk (PTT) communications in mind, so you won't need a separate two-way radio system. Want to provide access to your restaurant staffing schedule? Roll out an app for it so it's right at your staff's fingertips.
How Mature Is Your In-Store Mobility?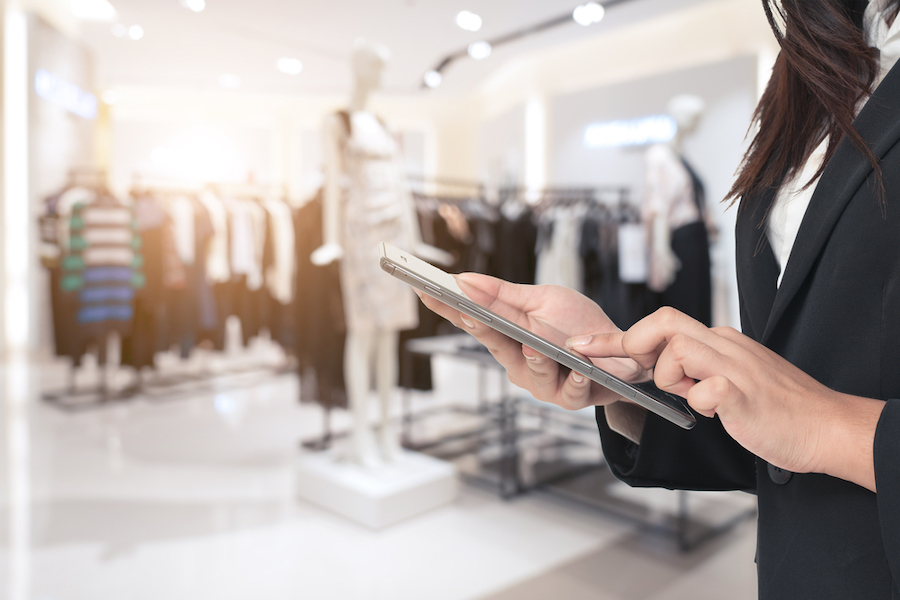 Evaluate your retail mobile initiative to learn how it can better support great customer experiences. Download Now
5. You Won't Break the Bank
At a fraction of the cost of other ruggedized handhelds on the market today, the XCover Pro is cost-effective, so it can be rolled out to all of your servers. Reliable 24/7 customer support — plus nationwide reach and availability through a network of distribution channels — means the same type of device can be used across an entire restaurant chain.
6. It Supports Contactless Payments
As U.S. card issuers get on board with contactless payments, it makes sense to choose an mPOS device that supports EMV tap-to-pay. The Galaxy XCover Pro features enhanced near-field communication (NFC) with EMV Level 1 certification, so you'll be equipped to take advantage of contactless payments at the tableside.
7. Device Management Is Easy and Secure
For restaurant chains planning a large-scale mPOS rollout, device management and security are key.
With Knox Configure, Samsung phones and tablets — including the XCover Pro — can be customized in bulk and tailored to your needs. You can create custom devices with unique profiles, settings, restrictions and preloaded apps. Device configuration updates can be pushed out simuntaneously. Devices are ready out of the box, so you can skip setup wizards and app downloading.
What's more, Knox Manage allows you to remotely lock and wipe lost devices. IT admins can remotely manage device settings through the cloud-based command center. Knox Manage also gives administrators remote access so they can troubleshoot and check users' policy compliance to make sure devices are being used as intended.
Learn more about Samsung's Galaxy XCover Pro and see the latest business offers. Looking for a rugged tablet with a larger screen? Samsung has you covered with the Galaxy Tab Active Pro: It's rugged, mPOS-ready and supports Samsung DeX to extend your restaurant productivity.