Librestream Technologies leverages augmented reality (AR) as a tool to diagnose, inspect and maintain assets. The company recently announced a collaboration with Samsung that delivers Librestream's Onsight Augmented Reality Enterprise platform through the Samsung Galaxy Tab Active Pro, as well as the newly released Galaxy XCover Pro. The result is portable and ruggedized AR solutions for field service and other industrial workers.
I recently spoke with Charlie Neagoy, vice president of business development at Librestream, about the promise of AR and the Samsung collaboration.
Q: What are the benefits of using AR in field services?
Charlie Neagoy: Companies worldwide are facing the dual challenges of, one, ever-increasing operational complexity and two, the loss of experienced field workers due to retirement or attrition. Field service technicians are called upon to do a wider variety of tasks, in a greater array of situations. In some cases, a tech is required to inspect, diagnose and service equipment they may never have seen before. This drumbeat of complexity requires a new approach to technician training and enablement. AR meets this need by giving access to immediate information and expertise in the field, delivered to mobile devices in a way that works with, not against, their existing work processes. AR "augments" a field tech by displaying contextual product, data or internet of things (IoT) information on their tablet or smartphone. It guides them through step-by-step procedures, and can instantly bring the eyes, ears and experience of a remote expert into the field virtually.
Empower Your Field Services Team With Mobility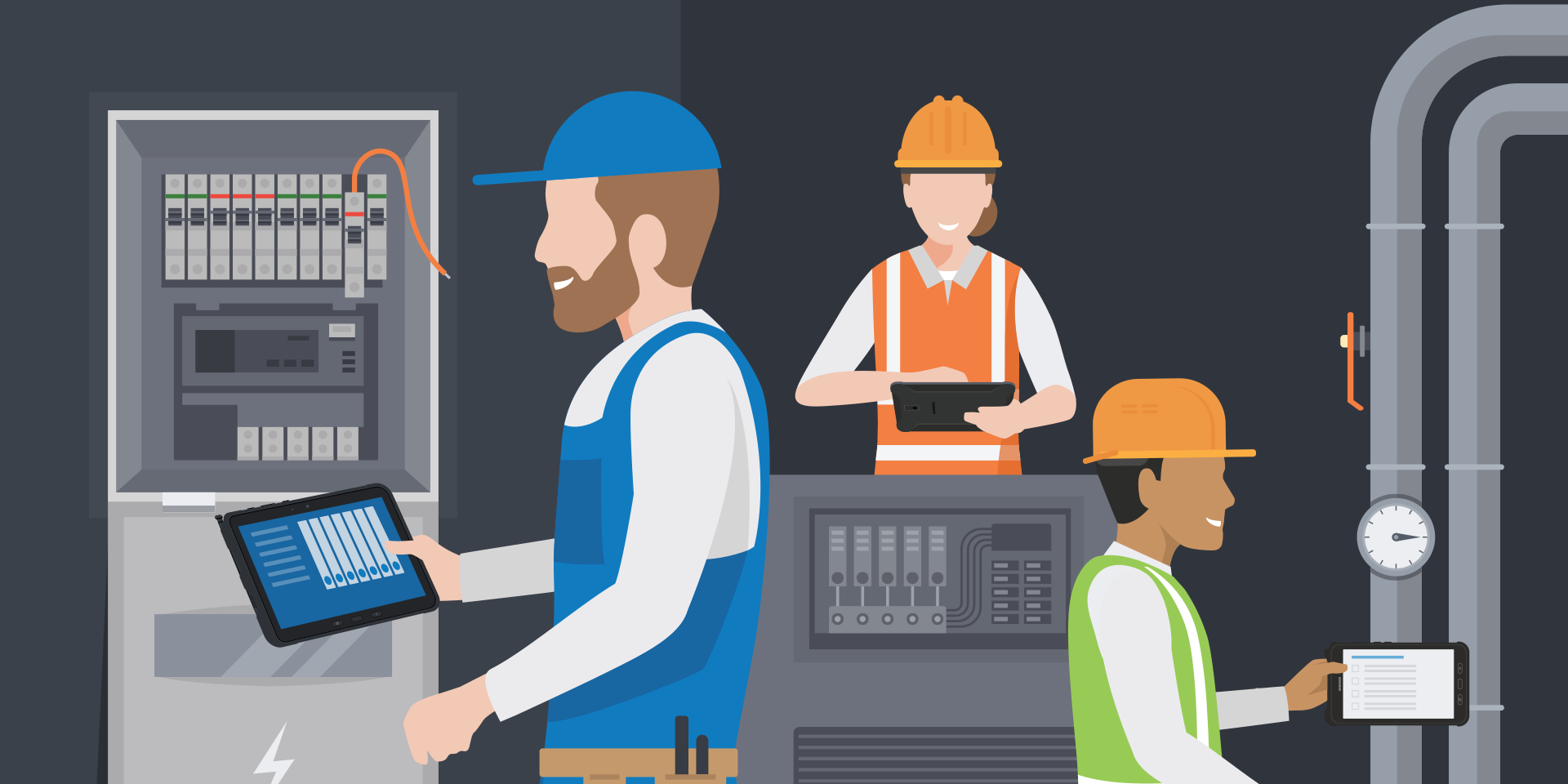 Exceed customer expectations with this free guide to improving connectivity in field services. Download Now
Beyond the challenge of increasing complexity, companies are faced with an unprecedented loss of organizational knowledge as their most experienced and skilled technicians retire. Whether from retirement or departure, companies must be able to retain and transfer their operational knowledge to new technicians. An AR platform like Onsight captures an enterprise's field service knowledge in a platform that never retires or leaves, making the enterprise more resilient.
Q: What benefits have your field services customers experienced?
Neagoy: By augmenting their field service teams with AR, our customers have reduced the quantity and frequency of field service calls by 7–12 percent. Other core benefits are operational efficiency, decreased travel and cost expenses, enhanced worker safety and improved service.
They have also improved their first time-fix-rates. In high operational cost industries like oil and gas, manufacturing, and aviation, improved uptime can yield millions of dollars per incident.
Some key tangible metrics include:
30 percent productivity gain from "just-in-time" mentoring of field techs

50 percent reduction in support call duration

20 percent acceleration in time to resolution

70 percent saved time in total productivity hours of technicians
In addition, our AR platform has accelerated the time-to-competency of our customers' new field techs by over 30 percent. This means new hires are performing at a higher level sooner.
Our customers have reported that this technology provides them a competitive edge — the ability to add premium service offers and increased worker retention opportunities.
Q: What ecosystems need to be in place for field service companies to fully benefit from AR solutions?
Neagoy: There is a broad ecosystem that surrounds the use of AR within field service. When we first pioneered the AR remote expert capability in 2006, the first challenge our customers faced was the lack of rugged mobile devices and network infrastructure required to stream live video, voice and data from the field. In those days, Librestream built a Wi-Fi-enabled mobile smart camera to overcome this challenge.
Today, rugged mobile devices such as the Samsung Galaxy Tab Active Pro and XCover Pro are powerful and built for these field environments. Network infrastructure is now more commonly available, although there are still areas, such as oil rigs and edge network environments, where our customers require our low bandwidth-optimized experience. As 5G networks roll out, advanced AR capabilities are more practical and can also be enhanced with the addition of IoT data overlays and artificial intelligence (AI) services, such as image recognition and machine learning. There are also many back-office systems such as field service management and asset management tools that can integrate with our Onsight AR platform to streamline the workflow.
Q: Why did Librestream choose to partner with Samsung?
Neagoy: Librestream and Samsung have worked together for many years in the lab and in the marketplace. We have a long list of successful customers who use our Onsight AR applications on Samsung smartphones and tablets globally. The use cases vary, but commonly involve remote inspections, in-field training and asset maintenance across industries such as aviation, energy, manufacturing, heavy equipment and inspection service companies. The availability and performance of the Samsung devices provide the processing power, optical performance and battery life our customers require for these industrial use cases and environments.
Our partnership is unique as Samsung is one of our select Onsight Optimized hardware providers. This designation assures customers that our joint solution is tested and certified in the lab and in the field.
Q: You have a few different products. Which ones work with the Samsung solution? How?
Neagoy: The full Onsight platform works with the Tab Active Pro and XCover Pro, as well as the broader family of Samsung smartphones and tablets. The Onsight platform includes Onsight Connect remote expert and Onsight Flow digital work instruction apps, hosted services such as the Onsight Workspace knowledge base, and hardware accessories such as the Onsight Cube, an industrial wearable device with thermal imaging capabilities. The full Onsight platform is tested and certified with the Samsung mobile devices.
Learn how the Samsung Galaxy Tab Active Pro and XCover Pro can help solve your toughest business challenges. Or, read a free white paper on improving connectivity in field services.