When serious gamers are asked what matters most about their play setups and experiences, the most popular response is fast performance.
Whether esports is a stress-relieving hobby, a scholarship-backed college sport or even a sponsored, prize-driven competitive career, passionate gamers of all kinds crave technology that optimizes their playing experiences and helps them compete.
Just as auto sports teams relentlessly tweak their race car setups to gain a competitive edge, gamers refine their setup — everything from their chairs to their many peripherals — to stay at the top of their game.
Soaring activity
Tech-focused research firm Newzoo estimates there are now 2.7 billion gamers globally and by 2023 they'll collectively be spending more than $200 billion on games annually.
A percentage of those players are casual gamers using mobile devices, but most are using larger, fixed setups. Newzoo's research suggests 1.3 billion people are playing on PCs — that market will grow 5 percent in 2020 — and another 700 million are on game consoles.
Display technology is evolving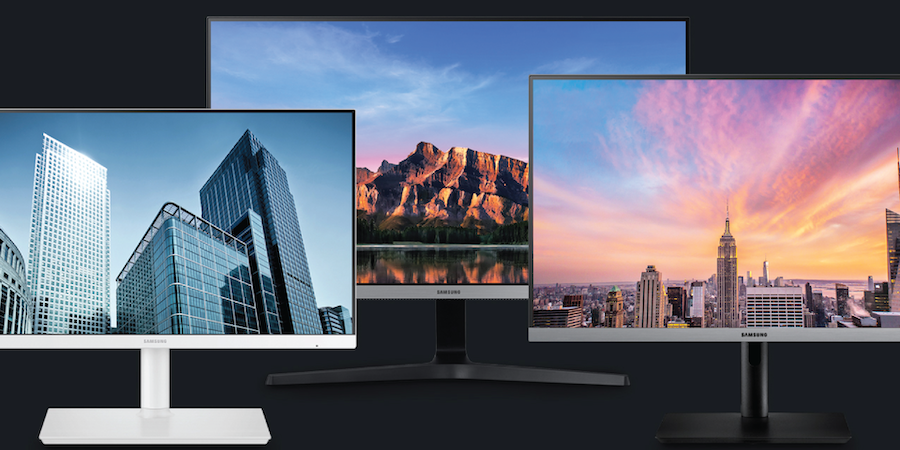 Learn how monitor color technology and refresh rates support your fast-paced, creative workplace. Download Now
Gamers spend an average of six hours and 20 minutes each week in front of their screens, according to Limelight's 2020 report on the state of online gaming. The most popular games are first-person titles like Call of Duty, Destiny 2 and Overwatch.
Millennial gamers devote the most time to their passion, clocking an average of 7.5 hours per week. Limelight found that playing sessions last 3.5 to 5.5 hours, though more than 8 percent of serious gamers in Japan admitted to playing for more than 15 hours in one sitting.
Aspiring pros and expert-level amateurs tend to play much more than casual or novice gamers — with the longest sessions averaging eight hours, 25 minutes.
Geared up
All that gameplay makes comfortable chairs, headset/microphone combos and super-responsive keyboards important. But the real hubs for gaming experiences are the computing devices and monitors.
Conventional desktop and laptop PCs can deliver basic game experiences, but serious players use specialized prebuilt or custom computing setups centered on super fast CPUs, sophisticated graphics hardware and hyperefficient cooling.
Whether an avid player uses a PC or a console like PlayStation or Xbox, they're likely driving the signal to a high-quality monitor that's engineered to keep up with the action. While TVs deliver a large visual canvas, they're not designed, engineered or really intended for super fast gameplay.
Monitors matter
Serious players involved in high-intensity games need to see every element in front of them, and that means making no compromise on their choice of monitor.
Gaming-optimized monitors with technical specifications that are up to the task can make the difference between flawless, super-smooth gaming and sessions plagued by dropped video frames, ghosted images and screen tearing.
There are three key components to look for on the product box or in online descriptions: refresh rate, response times and graphics processing unit (GPU) support.
Refresh rate is the number of times per second a monitor updates with new images. Monitors meant for office tasks like word processing may only need a refresh rate of 60Hz, while gaming-focused monitors like Samsung's new Odyssey series refresh at four times that rate. At 240Hz, any visual latency issues like dropped video frames or screen tearing are gone, ensuring super-smooth gameplay. Most users consider 120Hz plenty for serious gaming, making the Odyssey series well ahead of its time.
Response rate is the measure of how long it takes for a pixel to change colors on screen, which is directly related to refresh rate. Office desktop monitors may only have and need a response rate as slow as 16 milliseconds (ms). Many gaming monitors offer "fast" response rates of 4 ms, but the new Odyssey monitor series offers a super-fast 1 ms rate.
Monitor shoppers should also pay attention to whether or not the monitor they're considering is compatible with technologies like G-Sync and FreeSync Premium Pro, which synchronize the display with the graphics processor in the gaming PC and ensure flawless visuals.
Immersive viewing
Widescreen or side-by-side monitors give gamers a large visual canvas for their battles, but curved displays take the experience to a new level by minimizing distractions and immersing players in whatever world they're playing in.
Already a pioneer in curved displays, Samsung's research and development teams have pushed the possibilities with its Odyssey series — debuting a 49-inch G9 model with a 1000R radius — whose curvature matches that of the human eye.
It's no marketing gimmick. A 1000R display equalizes the focal distance of the visuals on the outer edges of the screen with the visuals at the center. User testing has found that shape reduces eye strain by as much as 87 percent. That's good news for any intense, focused computing activity, but particularly beneficial when gamers are hyperfocused for six, 10 or even 15 hours at a time.
That curve has other ergonomic benefits, making it easier on players' upper backs and necks by not forcing heads to steadily swivel to view all the screen action.
Performance for passions
People who develop a passion for a hobby, sport or pursuit — from fly-fishing to photography — gravitate to the equipment that makes the most of the time they put in. That mindset also applies to gaming, and the right technology choices can help players win the day.
Learn more about the importance of refresh rates and color technology for monitors in this free white paper. And discover the newfound potential of Quantum Dot technology.