In an industry where valuable corporate assets are always on the go, trucking companies were early adopters of mobile technology. Decades before most other industries, large trucking fleets invested in wireless technology, satellite communications and remote operations systems. But the end-user technology wasn't fully mobile; it couldn't be removed from the trucks.
"First-gen technology gave trucking companies huge logistical advantages but presented a dilemma when they needed to move to next-generation technologies," says Jake Fields, chief technology officer and co-founder of Platform Science. "In many regards, they were limited by the in-vehicle technologies they had invested in so heavily and built their operations around."
Fields says many trucking companies have already entered the second wave of digital transformation: using smartphones, tablets and mobile apps. Now they're running into a dilemma: The more mobile apps and devices their workforce uses, the more fragmented their data and user experience.
For the next wave of digital transformation, trucking companies need one solution to rule them all — a way to integrate all those apps, tie them into back-end systems and vehicle sensors and control drivers' mobile experience to ensure safety, compliance, relevant communication and optimized workflows. That's where Platform Science comes in.
The Platform Science story
Fields comes from an industrial internet of things (IoT) background, with expertise in aviation and ride-sharing. His Platform Science co-founder is Jack Kennedy, former president of Qualcomm, a software provider that dominated the trucking telematics market for decades. But when Qualcomm stopped investing in its telematics product, the once state-of-the-art technology began to show its age.
That's when innovative trucking companies like Schneider started looking for a new solution and Fields and Kennedy created the technology that would eventually become Platform Science.
Increase fleet efficiencies with in-cab technology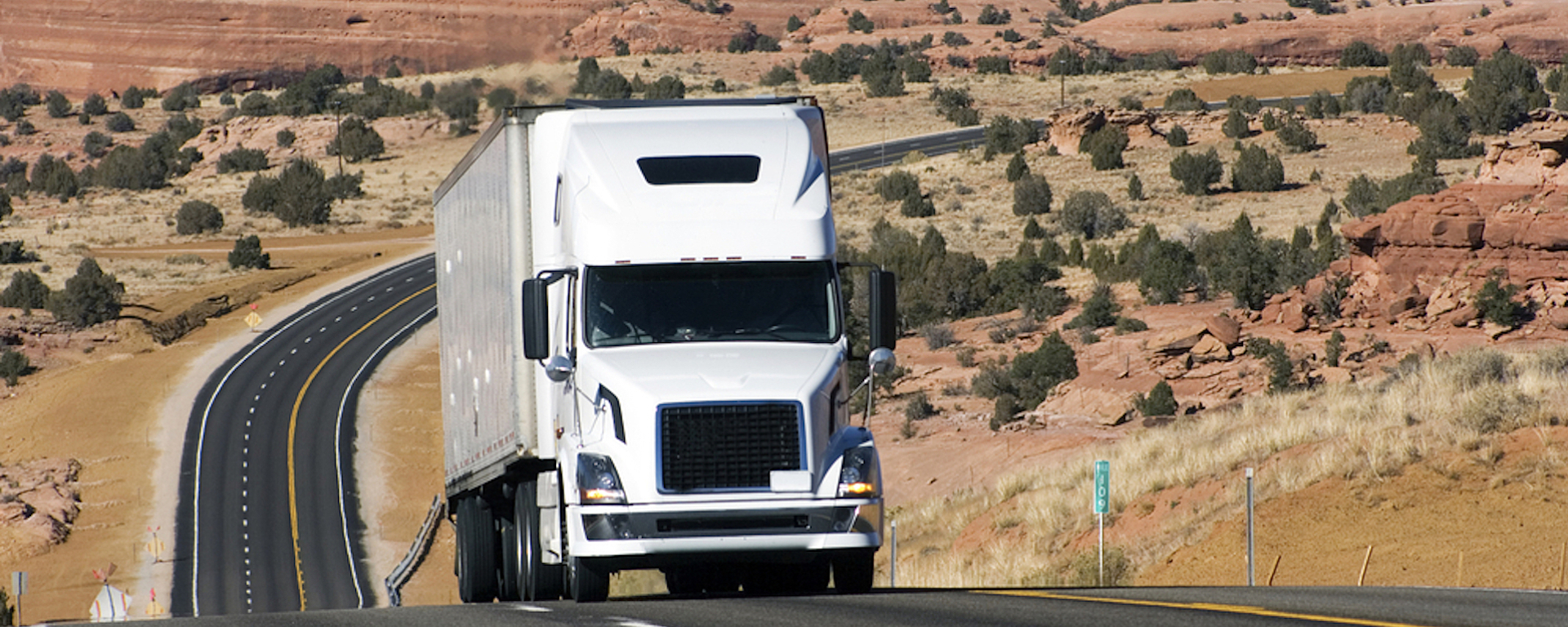 Learn how an ELD on a mobile platform reduces operating costs and improves driver retention. Download Now
"We started talking to industry leaders about their challenges," says Fields. "We brought our technology team in to work hands-on with Schneider specifically, but also with other enterprise fleets, to understand what applications they were using and what applications needed to be built for this market. That included compliance needs like ELD and state-level time tracking and then other driver-facing applications where they wanted more flexibility and functionality. Beyond applications, we also saw a broader need for an underlying platform transportation companies could use to deploy managed software."
How the Platform Science trucking solution works
The solution is built around an open IoT ecosystem. Platform Science provides a single platform that fleets can use to deploy and manage all their mobile apps, devices and vehicles, managing which apps and functionality are accessible from which drivers' devices. The platform can then be integrated with back-office systems and in-vehicle technology.
Trucking companies can choose which apps to add to their platform based on their business needs. Platform Science offers a full suite of robust compliance, productivity and safety apps for fleets to leverage. They can also add their own custom and third-party apps, available through a single sign-on experience.
This flexibility makes Platform Science's trucking solution unique, says Fields. "We take a consultative approach to working with fleets," he explains. "That takes time and effort, but it allows us to really understand what they need, give them options and help guide them through those choices."
What a difference a platform makes
Platform Science offers a deep understanding of how drivers use mobile technology, how third-party apps can often work better together and how to avoid deployment pitfalls. This way, trucking companies can learn best practices without having to learn from their own mistakes, and they get cutting-edge transportation technology without having to reinvent the wheel.
"Many of these technologies look pretty simple on the surface," Fields says. "You have a tablet with wireless connectivity, a bunch of apps and a vehicle. A technologist might look at that and say, 'I know what those elements are. If I just combine them, I have a solution.' Some fleets have done that and quickly run into challenges with the plumbing of how this all comes together. It's a lot of work and requires many different integrations between apps, IoT devices, vehicle sensors and back-end databases. With our plug-and-play solution, those integrations are already done, so fleets can deploy quickly and adapt over time."
Not only does this save time for IT, it also saves time for drivers. When drivers rely on multiple, often disconnected applications, they waste time toggling between them and entering redundant information. By integrating the apps into the platform, fleets can enable apps to autopopulate information from the back-end system and from one app to another.
"Any way we can cut down on friction and frustration and give drivers a more efficient experience, we're helping to ultimately give the fleet more efficient operations," says Fields. "Anybody can put an app on a tablet or offer a third-party solution. But allowing apps to work better together, to operate safely and ultimately create efficiencies, is extremely important. With a platform-based solution like this, you get the best technology from around the industry and a way to compose it into a customized driver experience."
From BYOD to tablet-based operations
Many truck drivers use their own smartphones to access customer apps, GPS and other useful third-party content. But for information from their employers, they still rely on in-vehicle computers.
Now, most Platform Science customers are improving the driver experience by providing them with enterprise-level mobile devices — tablets that drivers can use to access all the apps and information they need to do their jobs, tablets that they can take out of the truck when they check in at a client site or need to prep for the next day's work.
"From a compliance and security standpoint, you can't fully control devices if the company doesn't own them," Fields explains. "At the same time that fleets want that best-in-class experience, the cost of mobile devices is going down. I think company-owned devices is a trend we'll see more and more within fleets of all sizes. When drivers are in charge of managing a vehicle that can be worth $150,000 to $180,000, making sure to provide them with a high-end mobile technology is important."
Fields says most clients currently use ruggedized Samsung devices, such as the Samsung Galaxy Tab Active line for over-the-road (OTR) or the Galaxy XCover Pro smartphone for less-than-load (LTL) and local delivery.
"Samsung has clearly differentiated itself within this market," Fields adds. "We've seen a ton of companies using the Tab Active line. These tablets offer nice, large interfaces with a ruggedized experience from a brand that drivers already know and love. Samsung has been very responsive to us and the trucking industry in general in terms of modifications, upgrades or new technologies that need be in new devices in order for them to meet the needs of fleets, but also hit reasonable price points. There's just a level of agility that I haven't seen from any other hardware partner."
The future of digital innovation
Thanks to the birth of 5G, the continued evolution of IoT and virtualized sensors from vehicle OEMs, forthcoming mobile innovation in transportation will be exponential. Trucking companies that embrace third-gen, platform-based mobile technology now will be better positioned to take advantage of upcoming innovations as they become available.
"As both IoT and vehicle technology evolve, so will the use cases for mobile operations," says Fields. "Platform Science customers are already ahead of the game."
Learn from the industries top innovators on solutions to best future-proof your fleet in this free joint webinar.