STEM learning is often most engaging when it involves hands-on projects, such as building a robot or a pulley machine. Keeping students engaged in STEM projects while they're learning remotely is a new challenge to many teachers and school districts — but not to STEM Fuse.
A leader in project-based STEM learning for more than a decade, STEM Fuse offers K-12 schools a wealth of experience and expertise on teaching students remotely — with lessons that introduce science and math elements into other disciplines.
From recruiting to remote education
As a recruiter for the Minnesota State College system, Carter Tatge was looking for ways to engage and identify students with STEM proficiency. So he came up with a creative way to capture their attention and sharpen their STEM skills while they were still in high school.

Tatge created a computer game design course that integrated several disciplines, including math, science and engineering. In the process, he became passionate about digital education, driving him to start STEM Fuse in 2009.
A decade later, STEM Fuse offers 32 semester-long K-12 courses in addition to STEM:IT, a library of projects that feature 3D printing, robotics and other STEM topics. They also produce READ:IT, a highly successful reading curriculum for elementary students. STEM Fuse is taught in more than 6,000 schools in all 50 U.S. states and four other countries around the world. They focus on developing standards-aligned STEM content for digital natives and deliver it to schools through their own cloud-based learning management system (LMS).
Teacher-focused solutions
From the beginning, STEM Fuse has focused on teachers by providing expertise, on-demand support and ongoing professional development training. "We're here to help teachers integrate technology in their classrooms, whether it's our curriculum or other software," says Tatge. "I believe our focus on teachers is the reason we've grown."
When the pandemic began, STEM Fuse ramped up its teacher support programs, providing webinars on how to use remote learning tools such as Webex, Google Classroom and Google Hangouts. "We want to help teachers and school systems figure out how they're going to teach with these tools going forward."
How STEM Fuse works
When schools purchase a course or project from STEM Fuse, teachers get everything they need to implement it, including a comprehensive how-to guide, digital content for students and any required technical tools. Some robotics courses also include physical kits, and a STEM Fuse app link-up allows students to code and control class robots remotely.
STEM Fuse projects aren't all focused on science and math, but they all link back in some way. For example, an elementary English lesson on prepositional phrases might have students use Scratch, a visual programming website for kids, so they can design a game based on the topic.
Fund your remote learning initiative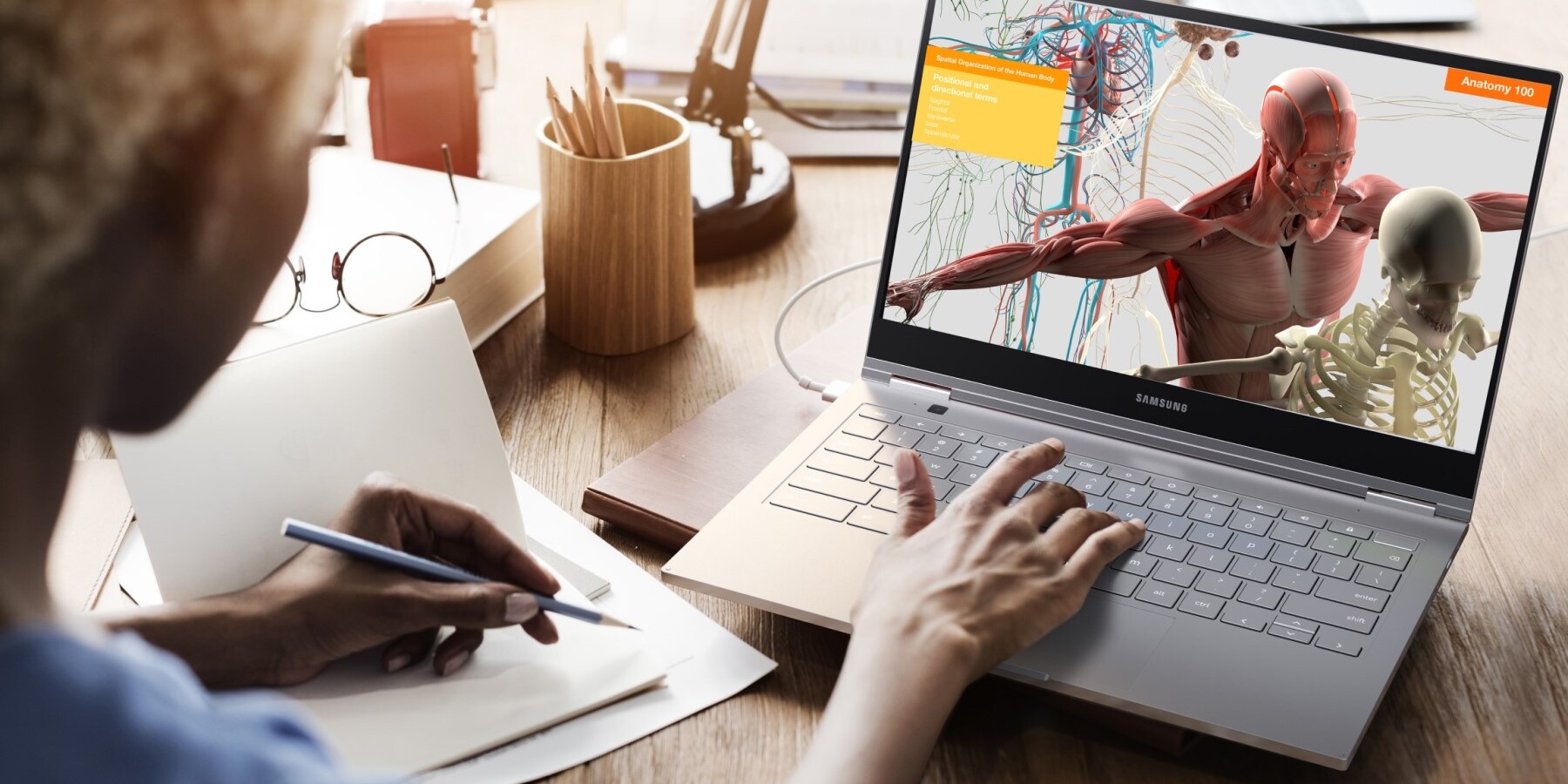 Learn how to create, present and secure grants for your remote learning technology needs. Download Now
High-school courses are more comprehensive, spending an entire semester on a particular subject. Teacher guides include step-by-step instructions for each class period, along with standards alignment information. "Some teachers don't need or want that much guidance, but it's there for them," says Tatge. "Regardless of the teacher's and student's technical background, we want them to be able to make their way through successfully, with a completed project at the end."
Remote STEM education: Keys to success
As K-12 districts face a year of unknowns, Tatge offers several best practices for teaching STEM subjects in today's digital and remote learning environment:
Acknowledge the circumstances: The best thing district administrators and teachers can do is acknowledge that the COVID-19 pandemic has created a uniquely challenging set of circumstances for STEM instruction. "We have to admit that this is a big change, and it's not going to go perfectly smoothly," says Tatge. "But that's OK. The important thing is that teachers and students are learning together, using new tools and getting comfortable with the technology." As the school year unfolds, Tatge hopes teachers will feel supported rather than pressured.
Look to ed tech vendors for support: Many education technology vendors are offering STEM teachers additional support in the form of webinars, professional development activities and training sessions. "If your school uses digital content, an LMS platform or other types of education technology, lean on those providers," Tatge advises. "Everyone out there is bending over backward right now to train teachers and offer technical help, so be sure to reach out and take advantage of that."
Focus on project-based learning: In the classroom and online, it's vital for teachers to have a specific plan for what they want to accomplish in a class meeting. Whenever possible, Tatge encourages a focus on project-based learning. "In the STEM Fuse curriculum, we do a lot of engineering projects that require nothing more than paper clips, coffee filters and paper — things students already have around the house," he explains. "Creating something tangible keeps students engaged, especially when they're at home." Digital projects, such as having students code a character or build a game in Scratch, also work well.
While fully remote learning is a temporary situation, K-12 education has likely changed forever. "The pandemic has accelerated technology integration in schools, and I think a lot of that is here to stay," says Tatge. "It's chaotic right now, but as teachers and students experience the potential of digital learning, I believe down the road it will turn out to be a beneficial shift."
Learn how to create, present and secure grants for your remote learning technology needs. And discover which Chromebook is best suited for studying at home.