Little known just five years ago, esports has grown exponentially in both activity and popularity. The National Association of Collegiate Esports announced a North American "Starleague" in July 2021 that will involve more than 14,500 students from 600 colleges and universities. College esports tournament organizer Tespa says its competition leagues have seen some 40,000 players from more than 1,350 schools.
As esports continue to gain traction, money is also being pumped into college and pro-level programs. More than $16 million in scholarships and other financial aid is now available to students interested in playing high-level esports while pursuing a college degree. Pennsylvania's Arcadia University, for example, offers scholarships up to $25,000 for skilled players in games like League of Legends and Overwatch.
In the world of collegiate sports, smaller and lesser-known universities and colleges across the United States struggle to compete with the top state and private university athletic programs. But these schools have the means to join the national stage with a competitive esports program.
New recruiting challenge
Esports' rapid growth in higher education presents a new challenge for school recruiters. Just having an esports program is no longer enough to intrigue high school seniors. Colleges must now compete for student gamer talent — and tuition dollars — by offering high-quality equipment and a uniquely exciting experience for players and fans alike.
Just like Division 1 college sports programs outfit their training facilities with big screens, pro-grade audio and specialized lighting, college esports programs are building screen-filled gaming arenas and elaborately equipped gaming stations with the best available computing and display gear.
Display technology is evolving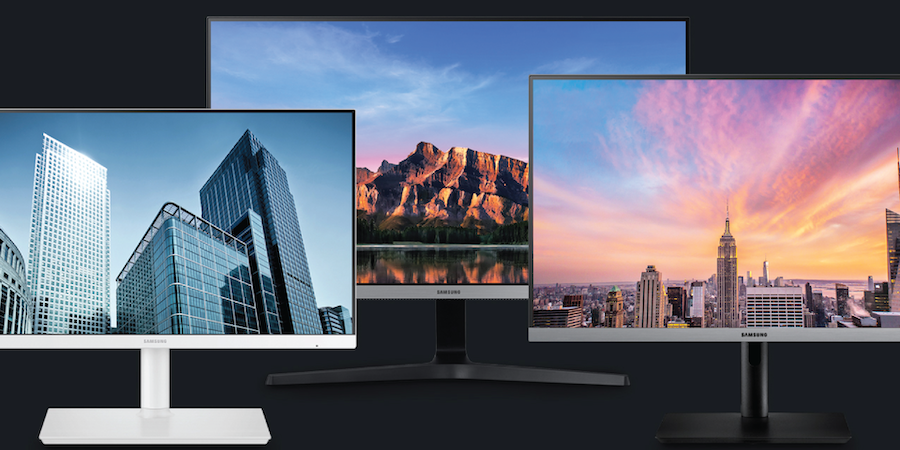 Learn how monitor color technology and refresh rates support your fast-paced, expert esports team. Download Now
Reliably fast computers and consoles, latency-free networks and top-notch peripherals are all critical for player performance, but the true hub of an esports gaming setup is a widescreen monitor that's both vivid and highly responsive.
Samsung's new 49-inch Odyssey Neo G9 Gaming DQHD Quantum Mini-LED Monitor ticks all the boxes for an ideal esports display: a vast, immersive playing canvas, super-fast response times, premium visual performance and ergonomic design.
Striking features
The Neo G9's most striking features are its sheer size and shape — 49 inches wide diagonally, with a 1000R curve that allows players to keep their head in the game, more easily seeing on-screen action at the far edges of scenes. With DQHD resolution, the Neo G9 offers super-crisp detail on a single screen with the visual power of two 27-inch displays tiled side by side.
The monitor's best-in-class features include Quantum Mini-LEDs, which backlight the screen with an array of locally addressable and controlled mini LED light emitters that turn on, dim or turn off as appropriate for the on-screen content. With more than 2,000 local dimming zones and 12-bit black levels, when a gaming scene is particularly dark, the lighting in that zone turns off, creating high-detail HDR2000 contrast levels with true blacks rather than murky shadows.
The display also delivers lightning-fast performance, critical to competitive esports players for whom the slightest technical disadvantage can be the difference between winning and losing a match.
The G9 has a 240hz refresh rate, lightning-fast 1-millisecond response times and full adaptive G-Sync and FreeSync Premium Pro support. With that optimal refresh rate, the monitor can deliver up to four times the frame rate of a conventional workstation display. The Gray to Gray (GtG) 1-millisecond response time means players are getting information that shapes decisions and actions as fast as technologically possible. It also has an incredibly low 2ms input lag, resulting in virtually no delay between peripherals and the game.
The screen has built-in multitasking capabilities with collaborative features like Picture-by-Picture, which allows two sources to be viewed simultaneously in their native resolution, and Picture-in-Picture, which allows a second source to be embedded in the viewing canvas. Players can game, watch and chat with heightened visibility.
The display is easily adjustable to your optimal viewing position. And the screen's 1000R curve has been proven to lessen eye strain — particularly among power users — by equalizing the focal distance of everything on screen, from the center to the outer edges.
Gaming arenas
Kitting out player stations is just one part of a college esports setup. Schools are building and renovating their facilities to create gaming arenas for both players and fans, using the same large format display (LFD) technologies seen in collegiate and pro sports venues. In arenas and theater-style stadiums, direct view LED displays share live action and stats in real time. Larger venues are even adopting LED ticker and ribbon displays — as seen in sports arenas — to relay information, add to the fans' visual excitement and boost revenue.
Esports has put gaming center stage. Players can now pursue esports as passionately as mainstream college athletics. And just like any other high-performance sport, the right equipment plays a big role in making your team successful.
To find the monitor that best suits your team's needs — and your budget — explore the entire range of innovative gaming displays now available from Samsung. You can also calculate the total cost of ownership of upgrading your team's monitors with these five easy questions.