Over the past two years, societies across the globe underwent a transformation. Everyone, everywhere had to adapt to new ways of life. Out of necessity, technological convergence and brute-force digital transformation has reshaped the way we communicate, expanded how we interact and collaborate and even helped us better understand our collective values.
The challenge that businesses and organizations face now is finding new ways to thrive as we embrace what's next. How can business leaders redefine their relationships with employees, customers and stakeholders? How do they create experiences that incorporate a shared ethos rooted in connection and inclusivity? At Samsung, we believe that technology is critical to navigating this fast-changing environment and keeping us connected — across the boardroom and across continents.
One of the biggest display technology trends in 2022 is creating connected customer experiences with interactive displays and integrated software. Organizations are using displays in every area of civic life, including education, healthcare, retail and hospitality.
Creating inclusive experiences for all
In February 2022, 4.4 million American workers quit their jobs — a trend that's been in progress for months, with workers citing better financial opportunities and benefits, lack of childcare and personal health as top concerns. Such a cultural shift presents a monumental opportunity for leaders to adopt technology that fosters a working environment where anyone, anywhere can excel and drive value.
Today's most forward-thinking companies know that inclusivity must be woven into the fabric of every organization. It's not just about productivity anymore; it's about attracting and retaining top talent. Business leaders must consider the shifting needs and wants of its people, and create systems that support them. On the front end of the hiring process, for example, access to modern, state-of-the-art technology can be used as a recruiting tool.
How to plan and deploy direct view LED signage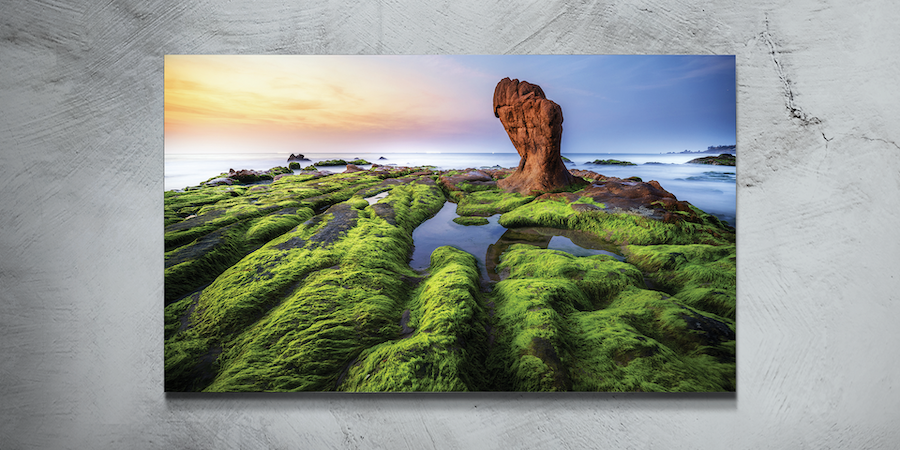 Everything you need to know about choosing your LED displays for optimal viewing indoors and out. Download Now
Smart collaboration tools such as Samsung displays empower team members to collaborate face-to-face from anywhere in the world, so teams don't have to sacrifice workplace culture while they're remote. From webcam monitors and high-resolution ViewFinity Monitors to interactive whiteboards — like the Interactive Pro — and integrated collaboration solutions, Samsung helps organizations rapidly shift to new business models and hybrid work setups, fundamentally reshaping how and where work gets done. In many cases, this returns a significant amount of time to workers — time they can spend on personal interests or family pursuits that enrich their lives, making them happier and more efficient in the long run.
These flexible solutions are also helping schools and universities redefine the connected classroom and campus. Using interactive displays, teachers can bring lessons to life with visual storytelling and vivid imagery, fostering greater student engagement and inclusivity. Schools can now embrace blended learning models without limits, so everyone can achieve more. Samsung's latest interactive display, the Interactive Pro, is simple and versatile, which helps educators more easily engage students — from preschool all the way through university. The display's industry-leading 26-millisecond latency creates a smooth writing experience, and its multi-touch capabilities allow up to 20 students to work on the board simultaneously.
Content is king — but the blend of physical and virtual is queen
Samsung is known for creating the most advanced, sleek and sophisticated hardware — but that's not enough. Display technology trends in 2022 are all about turning these designs into intelligent, revenue-driving business ecosystems. The key is delivering compelling branded content, and making sure the right message reaches the right people at the right time.
In retail settings, for example, displays can help advertise sales or promotions as patrons enter the store, or educate consumers at the shelf via motion sensors. In hospitality, displays can be used for all manner of communications, including welcome messaging, self-check-in, ads for on-site amenities and even large-format, ever-changing works of art. Meanwhile, in medical settings, displays allow for safe remote consultations with doctors, therapists and administrators. With an immersive video wall, like Samsung's newly revealed The Wall All-in-One, businesses can capture more patrons' attention and communicate important information. Pre-assembled installation mounts and a built-in control box remove the barrier of adoption for businesses.
Using software platforms like MagicINFO Cloud, our all-in-one content, device and data management solution, businesses can easily deliver dynamic messages in real time. Smarter content delivery also means new possibilities in growth areas like programmatic digital out-of-home (DOOH) advertising, where Samsung is helping brands seamlessly deliver vibrant messages in new and exciting ways.
How brands are reconnecting with and wowing consumers is changing, too. Brands are using displays in spectacular ways to captivate audiences and drive ad revenue in city centers, entertainment districts, urban streetscapes, shopping plazas and more. Who can forget the massive 11,639 square foot, state-of-the-art five-screen LED display installation at the iconic One Times Square building in New York City? Or the 70,000 square-foot, dual-sided Infinity Screen at SoFi Stadium, which brought the 2022 Super Bowl show to life for millions of fans?
Connected experiences are critical
According to PricewaterhouseCoopers (PwC), 32 percent of customers are willing to stop purchasing from a brand they love because of just one bad experience. On the flip side, those surveyed were willing to pay up to a 16 percent premium for a great experience.
Technology that creates an ecosystem encourages customers to engage. Think connected signage and digital assets that tell a unified brand story, from your website to your mobile app to your physical store or office. True-to-life LED stimulates the senses, while self-service kiosks fill workforce gaps and promote convenience, health safety and privacy.
An integrated tech stack also saves troubleshooting time. Patching together separate systems may work in the short term, but forward-thinking businesses should consider the long-term benefits of partnering with vendors who can meet all their hardware and software needs — increasing efficiency and allowing for better time management.
Sustainability is part of Samsung's mission
At Samsung, sustainability is an integral part of how we do business and how we see our place in the world. As such, we are taking steps to protect our planet's limited resources. From the packaging we use to our new trade-in program, sustainability is a core aspect of how we deliver to the market. As an incentive to encourage recycling and proper waste disposal, customers who have purchased a video wall in the past can now trade in their old product for 30 percent off selected 130-inch and 174-inch LED Bundle Kits.
As a collective, we're charting new territory, but one thing is certain: Interactive displays and integrated software are an important part of keeping us connected. Whether it's students and teachers collaborating via interactive displays or hybrid workers brainstorming through webcam monitors, display technology trends in 2022 are fostering learning, creativity, imagination and connection — whoever or wherever we are.
Find out how to configure and tailor your displays' real-time messaging using an integrated CMS in this free guide. And if you're not sure what kind of displays to invest in for your business, explore the full lineup of Samsung interactive signage — designed for creative innovation and versatility.