Nothing should come between you and your ability to do your best work — especially not your tech devices. And when your devices seamlessly integrate with one another, it allows you to get more done. Enter the Galaxy Book3 notebook PC lineup, including the Galaxy Book3 Pro.
The Galaxy Book3 and Galaxy Book3 Pro were developed, alongside the rest of the lineup, to be more like smartphones, with thin, light designs that make them easy to carry around. But they're also designed to support deep, focused work in a desktop environment when you need it. And they integrate seamlessly with your existing Galaxy mobile devices.
This concept is often referred to as the Galaxy Connected Experience. Here are a handful of ways you can experience this continuity for yourself on the Galaxy Book lineup:
1. Quick Share
Whether you're sharing with a team member, or sending files between your own devices, Samsung's Quick Share service simplifies the process down to just a few clicks. Sharing files, images or videos back and forth is cumbersome in comparison, especially when you're relying on email.
Shop special offers
Find out about offers on the latest Samsung technology.
See Deals
Speak to a solutions expert
Get expert advice from a solutions consultant.
Talk to an Expert
Let's say you want to share a video on your smartphone to your Galaxy Book. Just tap the Share icon and select your Galaxy Book from the Quick Share menu. Once the file has transferred, you'll get a notification on your Galaxy Book. This also works for sharing content vice versa — from a Galaxy Book to a smartphone — or between two Galaxy Books or smartphones.
Quick Share lets you share quickly with colleagues, too. Just turn it on to make both devices visible on the Quick Share network. Best of all, you don't have to repeatedly share the content with each member of your team one by one. Quick Share lets you send content to multiple people at the same time.
2. Link To Windows
If you already have a Galaxy smartphone, you might be familiar with Microsoft's Link to Windows, also known as Your Phone. It's natively integrated on the latest Samsung devices, including the Galaxy S23 and Galaxy Z Fold4 5G.
Link to Windows lets you keep track of all your smartphone alerts and notifications right from your Galaxy Book — including text messages, calendar alerts and social media engagement. This means you don't have to divert your attention back and forth. You can manage these alerts and notifications so that once they disappear off your Galaxy Book screen, they're cleared from your smartphone as well.
You can also use Link To Windows to look at your recent photos and make phone calls from your PC. This is an especially useful feature for workers who dial-in from multiple locations – you can start a call on your Galaxy smartphone while on the go, and then continue the call on your PC once you're at a workstation.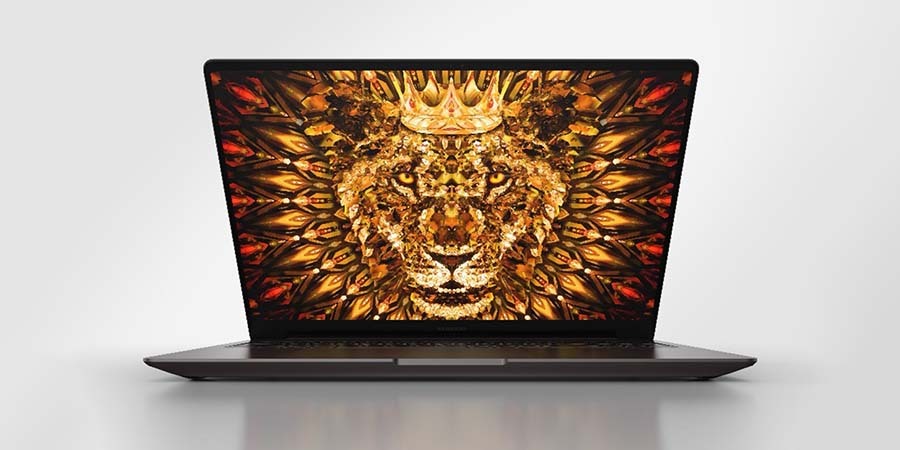 And if you have mobile apps you use throughout the day that you want to view on your PC, Link to Windows lets your phone cast to your Galaxy Book, where you can interact with apps using your trackpad.
3. Second Screen
Working on the go has traditionally meant leaving your monitor behind. Samsung's Second Screen feature provides you an alternative by letting you extend or mirror your screen onto a mobile device like a Galaxy Tab S8.
This feature can be particularly helpful when you want more real estate to work across multiple apps at the same time, or to quickly share your screen with a colleague or customer nearby.
But the functionality goes a step farther than connecting to a monitor, where you're limited to displaying your content. Second Screen lets you use your second device to control your Galaxy Book — so you can use the touchscreen to markup content or annotate with the S Pen.
4. SmartThings Find
When work gets busy and you're moving regularly between locations, it's easy to accidentally misplace your smartphone or tablet. Instead of panicking, try SmartThings Find, which lets you use your Galaxy Book to locate everything from a missing tablet or smartphone to even a single earbud.
What's the best phone for your business?
Take this quick assessment to discover the smartphone most tailored to your business needs. Click Here
The SmartThings Find app works by identifying your device's location and then notifying you via your Galaxy Book. It's a lot more efficient and effective than wandering around searching for your phone yourself.
SmartThings Find can make your missing device ring at full volume — even if it's set to vibrate — to make it easier to locate. Or you can try Search Nearby, which uses augmented reality (AR) technology to show you exactly where your device was left, using color graphics that enhance as you get closer to the device.
5. More choices to connect and share
The continuity between your Galaxy Book and smartphone doesn't stop there. A growing list of apps and devices can become part of your connected Galaxy ecosystem. "Continuity" really just means you can make your devices and apps work together in the most optimal way for you. Instead of having to stop and think about connecting your devices, you can focus on the work you want to accomplish.
Take listening on Galaxy Buds as an example. You might use your Galaxy Buds with your Galaxy smartphone on the way to the office or on your way home. Once you get there, you can continue listening on your Galaxy Book without having to go into your settings and pair the earbuds again.
It's equally straightforward to sync photos and videos from your Samsung Gallery. You can view all your latest photos across all of your devices. And Samsung Notes users can view their latest to-do lists, sketches and document on whichever device they are using too.
With the Galaxy Book2 series, you'll be prepared for whatever task comes your way next — by bringing more of your devices together so you can do more with less hassle.
You can get even more use out of pairing your Galaxy Book and Galaxy smartphone by using Samsung DeX for PC. If you're not sure which Galaxy laptop is right for your needs, explore the full range of versatile Samsung Galaxy Books, all ready to give you newfound convenience and creativity.