Today's hyper-enabled operators receive orders and deploy at a moment's notice into uncertain and dynamic operational environments. As a result, tactical teams must trust that end-user devices (EUDs) integrated with their tactical kits are ready to perform whenever and wherever required. To make this possible, tactical EUDs must be rapidly provisioned and deployed.
Samsung developed the Galaxy S9 Tactical Edition, a mission-ready mobile solution with a preconfigured software suite, to address just this need. When the mission calls, the Galaxy S9 Tactical Edition can be easily deployed in minutes with nothing more than a laptop and a USB cord.
Securing Digital Displays in Government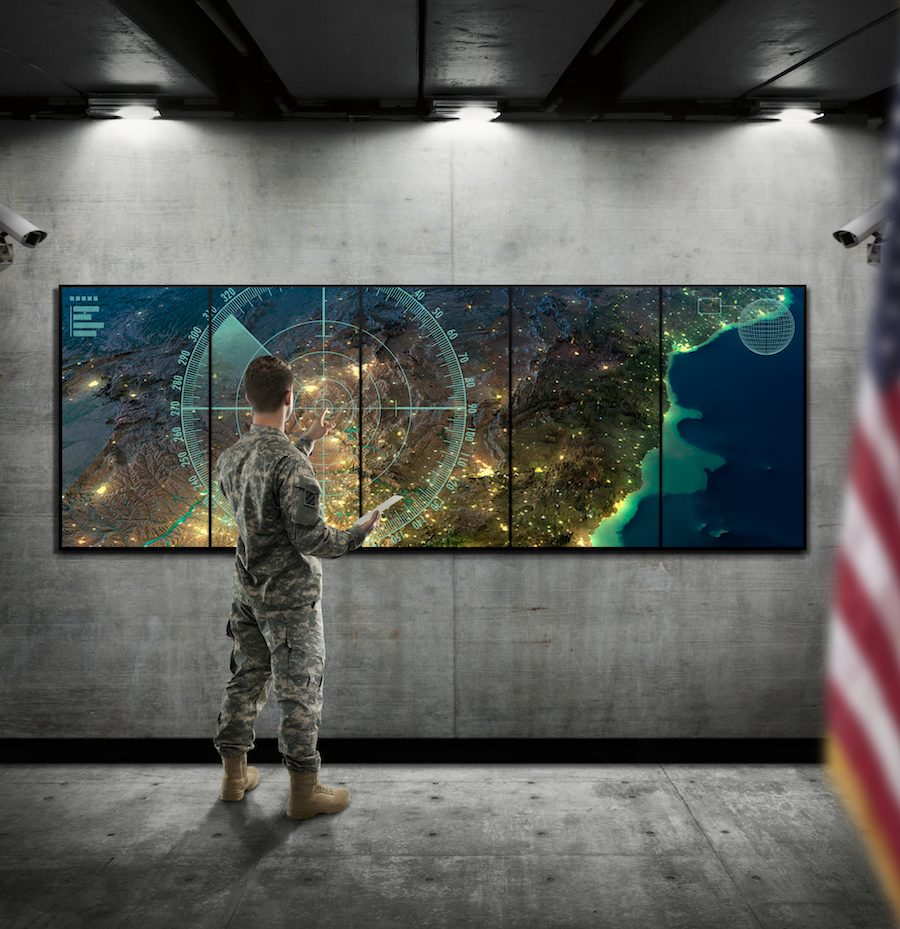 Learn how security, compliance and collaboration drive digital signage decisions across government agencies. Download Now
The Galaxy S9 Tactical Edition can be quickly provisioned in the cloud or on-premise to enable special operators to achieve situational awareness, access Blue Force Tracking (BFT) capabilities and gain an understanding of the common operational picture.
Cloud and On-Premise Provisioning Simplified
Every Galaxy S9 Tactical Edition comes with a DVD containing a custom ROM created through years of experience working with military customers, special operators and tactical teams. The custom ROM includes drivers that support common tactical radio protocols out of the box. To get started, connect the S9 Tactical Edition to a laptop using the included USB cord, flash the ROM with the provided DVD and validate the license.
Once the license is validated, connect the device to the chosen mobile device management (MDM) service to load applications, implement policies or apply a Security Technical Implementation Guide (STIG) configuration. Alternatively, applications can be loaded directly onto the device. In either case, the Galaxy S9 Tactical Edition is then operationally ready.
From there, the Galaxy S9 Tactical Edition integrates seamlessly with tactical radios and mission systems including drone feeds, laser range finders, external GPS devices and tactical applications like Android Tactical Assault Kit (ATAK).
Lastly, the Knox Enterprise Over-the-Air (E-FOTA) service can be used to control maintenance releases throughout the product life cycle for future-proofing, enabling greater agility and enhancing readiness in the face of evolving technology standards and mission requirements.
Instructions for cloud and in on-premise environments explain in greater detail how to accelerate provisioning to help tactical teams speed time-to-value.
Transform your mission operations with the Galaxy S9 Tactical Edition. Take a deeper dive into how the Department of Defense is already embracing this technology in this free white paper.