Nearly 4,000 Department of Defense (DoD) staff, contractors, government employees, retired service members and scholars will gather for the year's largest Air Force technology shows of the year: the Air Force Information Technology & Cyberpower (AFITC) Education and Training Event. Held this year in Montgomery, Alabama, from August 26-28, the event will center around the theme of "Cyberpower: Critical to Multi-Domain Operations."
The show comes at a pivotal time when the U.S. Air Force is looking to employ new multidomain strategies to meet the operational needs of today's complex global conflicts. As Air Force Gen. Mike Holmes shared at a recent Joint Warfighting Forum, battlefields no longer have boundaries, and "command and control models must evolve" to address threats that now extend beyond land, air and sea into cyberspace, according to the Air Force.
Securing Multiple Fronts in the Palm of Your Hand
U.S. Air Force readiness in this modern environment, therefore, means having a strategy that addresses threats spanning from enemy drones to the command's own connected devices and mobile endpoints. As Wanda Jones-Heath, Chief Information Security Officer (CISO) for the U.S. Air Force's Office of the Deputy CIO, recently pointed out in MeriTalk, 80 percent of the office's risk management problem is cyber hygiene.
Secure Your Agency's Digital Displays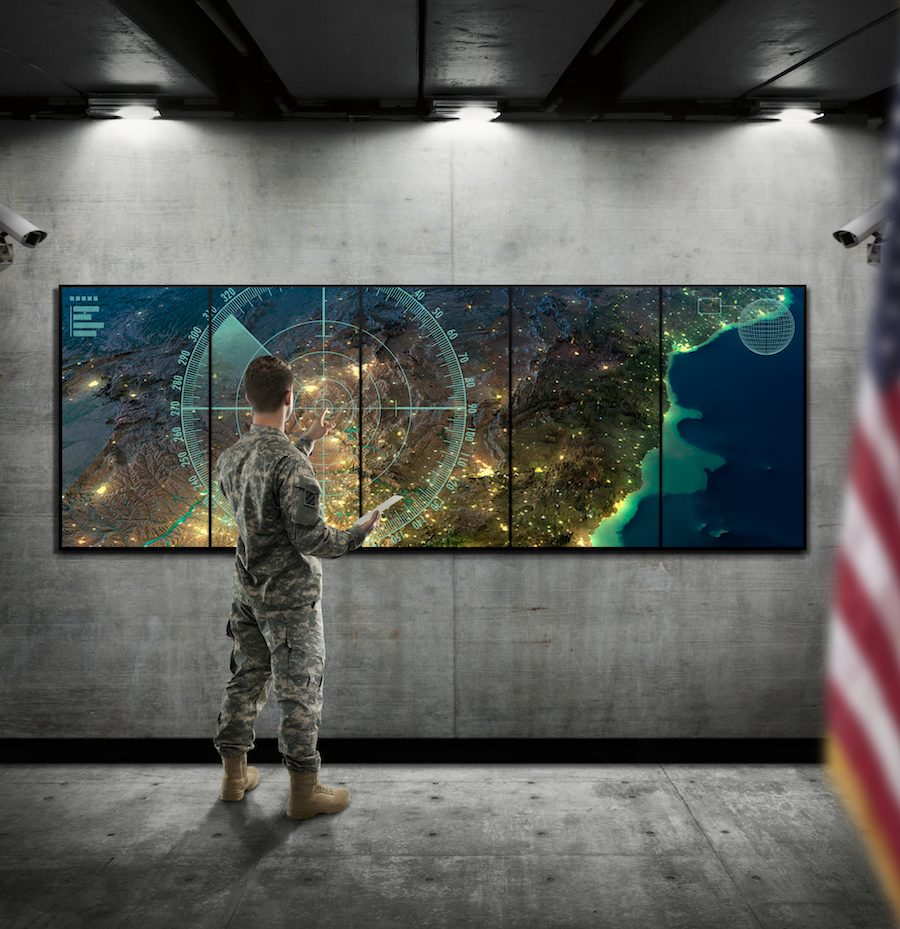 Discover how security, compliance and collaboration drive digital signage decisions in government. Download Now
Defense-grade mobile security platforms like Samsung Knox, which protect agency data down to the chipset, can play a critical role in helping the U.S. Air Force and all DoD agencies more confidently deploy mobile strategies as they roll out broader IT transformation initiatives.
Samsung will showcase Knox and its other mobile and digital transformation solutions that will assist with modernizing and securing communications in booth #404. Visitors can demo Samsung's portfolio of mobile solutions tailored to the needs of the U.S. Air Force, including the Gear S3, Galaxy Note9, Galaxy S9 Tactical Edition, DeX and Galaxy S10, as well as TAA-compliant tablets such as the Tab Active2, Tab A and Tab S4, which are now available under the Air Force Client Computing Solutions (CCS-2) Quarterly Enterprise Buy (QEB) Blanket Purchase Agreement (BPA).
Mobile Use Cases Across Operations
Samsung technologists will be on hand to discuss how these mobile solutions can be deployed to support secure multidomain operations and use cases, including:
Electronic flight bag (EFB) and Electronic Kneeboard (EKB): Galaxy tablet solutions help increase pilot and aircrew effectiveness and lighten aircraft weight and cost by replacing heavy paper-based manuals and handbooks with digital flight management tools.
Situational Awareness: Mission-ready mobile devices like the Galaxy S9 Tactical Edition provide a preconfigured software suite, a powerful edge computing platform and intuitive tactical user interface to support cross-domain communications in degraded and highly contested environments.
Flight Line Operations and Maintenance: Tablet solutions like the Tab Active2 are ideal for flight line maintenance applications such as eTools, designed to provide operations the inventory, diagnostic and other intelligence they need to manage aircraft repair and maintenance.
Supply Chain Management and Logistics: Mobile devices integrated with peripherals such as barcode scanners deliver operations greater supply chain visibility and control to anticipate supplies and spare parts needs and provide equipment and goods to the right people at the right time for enhanced mission readiness.
Download your free guide to modernizing tactical operations with mobility. You can also follow Insights to see how mobile devices are already transforming U.S. Air Force operations.