Work isn't just getting done behind the desk anymore. Personnel need access to mission-critical information any time, wherever the agency mission takes them. Agencies are embracing the shift to more digital workspaces, particularly when they see what a powerful role mobility can play in enhancing productivity while lowering costs by reducing the number of overall devices.
To make adopting a mobile-first strategy easier and more seamless than ever before for both agencies and users, Samsung is partnering with Citrix to deliver Department of Defense (DoD) and federal civilian agencies secure access to mission-critical applications and desktops from anywhere.
Secure Your Agency's Digital Displays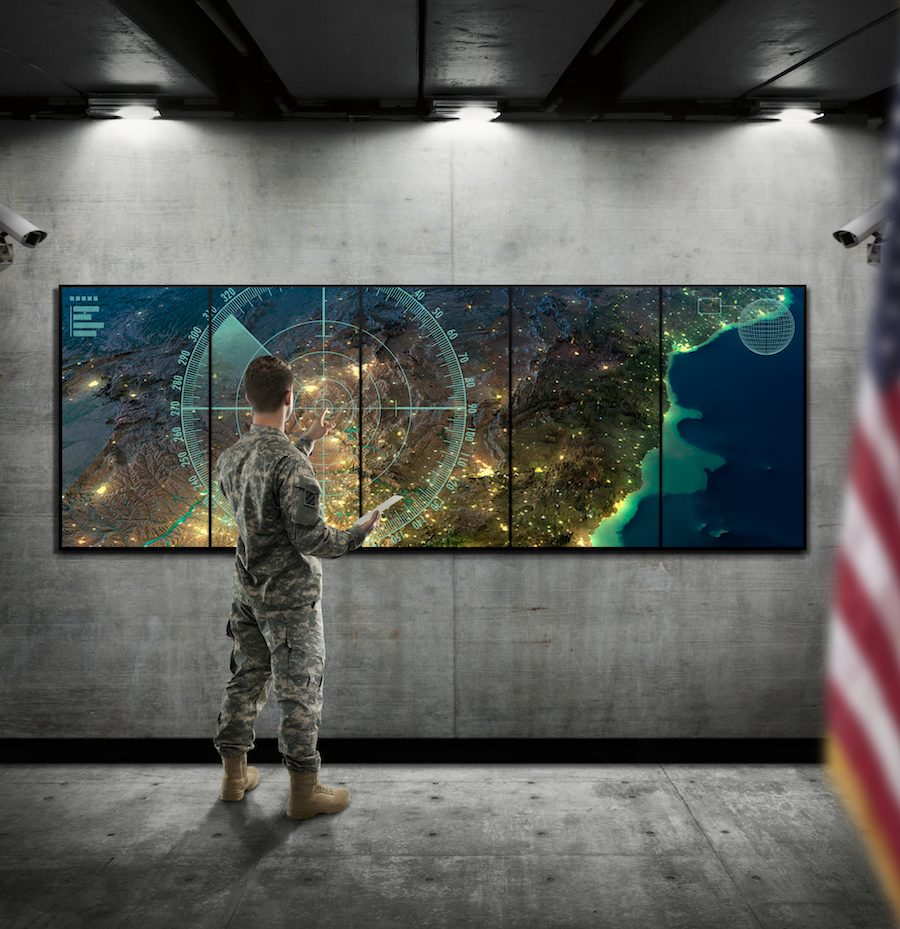 White Paper
Discover how security, compliance and collaboration drive digital signage decisions in government. Download Now
To share some additional insights into how the solution is addressing a critical market need, I sat down with Jose Padin, chief technology officer, U.S. Public Sector, Citrix.
Balcik: What role does mobility play in the federal government and how do you see that evolving in the future?
Padin: Increasingly, federal workers are moving out from behind the desk and going where the mission takes them. For many types of workers, "always-on and connected" is now a core requirement. Full productivity means more than just email and calendaring; it depends upon real-time access to applications and files and the ability to share resources, collaborate or meet from anywhere at any time. All of which must still adhere to strict security requirements.
Balcik: How can agencies ensure they approach mobile computing the right way to ensure both security and flexibility?
Padin: Agencies that optimize to meet the growing trend of staff mobility and architect around services-based computing best position their workforce for the future. For an optimal computing experience, a mobile and services-based design philosophy must balance user experience, total value of ownership (TVO) and governance for the protection of valuable information assets. Users expect the same ease of use and intuitive interface at work as they have at home. If that can't be delivered, it won't be used. A Samsung and Citrix solution delivers just that.
Balcik: How do Samsung DeX and the Citrix Workspace work together to help agencies modernize the federal workplace and to do more with less?
Padin: Federal workers are using mobile devices in their everyday lives, and now that's how they work, too. Samsung DeX provides a desktop-like experience by connecting the latest Samsung Galaxy devices to a monitor, keyboard and mouse for a PC-like experience powered by your mobile endpoint. When combined with Citrix Apps and Desktops, which support Common Access Card (CAC)- and Personal Identity Verification (PIV)-authenticated sessions, the joint DeX/Citrix solution enables secure, remote access to government networks. By simply plugging the latest Galaxy devices into DeX to use applications, users can review documents and set or check notifications on a desktop monitor or smart signage solution display with a full-size keyboard and mouse.
Balcik: Security is obviously top-of-mind for federal agencies today. How do Samsung DeX and Citrix work together to enable secure, remote access to government networks?
Padin: Agencies have the difficult task of balancing risk management with the desire to give mobile workers flexibility and control over how they work. The joint Samsung and Citrix solution allows federal IT to meet both sets of requirements by enabling authenticated and Federal Information Processing Standards (FIPS)-encrypted access to government networks.
Starting at the device, Samsung Galaxy devices are built with Samsung Knox, Samsung's defense-grade security solution that protects the device from the chip up. Working with Biometric Associates, Inc. (BAI), Citrix users who require CAC- or PIV-authenticated access can connect with Samsung DeX and enjoy smartcard login, email protection and Transport Layer Security (TLS) Web Client Authentication, all inside a virtual desktop infrastructure (VDI) session. When DoD or federal civilian personnel access applications and resources on a government network, they can use the same smartcard authentication to start Citrix applications as they do for their Windows environment. Users don't need to be retrained to use this — it is the same familiar method they have been using to authenticate to their desktop device or thin client.
Balcik: Looking into your crystal ball, what federal IT developments are you watching closely or excite you the most for the coming year and beyond?
Padin: In the future, there is no doubt that mobile work will increase in the government. With the increase of new technologies like 5G networks, the capabilities when inside of the office and outside of the office will blur. The value of the government investing in physical real estate will decrease, freeing workers and specialists to work from anywhere without restrictions; all while keeping security top of mind.
Watch this video to learn more about the joint Samsung and Citrix solution for the federal government. Learn how secure mobility solutions can transform tactical operations in this free white paper.