As a wealth manager, the pace and competitive nature of the industry demands mastery over a range of skills and technologies. It's essential to employ technologies which help you be as productive on the road as you are in the office.
Engaging effectively with prospects and clients means you must develop superb communications strategies and techniques. Of course, you also need to be current with financial products, earnings-per-share data, markets, literature, regulations and trends.
Time is of the essence. Regularly pulling up real-time reports, charts, market and portfolio data means you must have processing power, a convenient form-factor and flexibility. To be as effective as possible, you need a tool to provide timely, powerful access from any location. Today, that likely means a 2-in-1.
The 2-in-1 solution
A 2-in-1 device combines the power of a laptop and flexibility of a tablet. As a laptop, it's powerful enough to simultaneously run applications like wealth management platforms, news feeds, subscription research programs, MS Office applications and e-mail.
Avoiding Mobile Productivity Pitfalls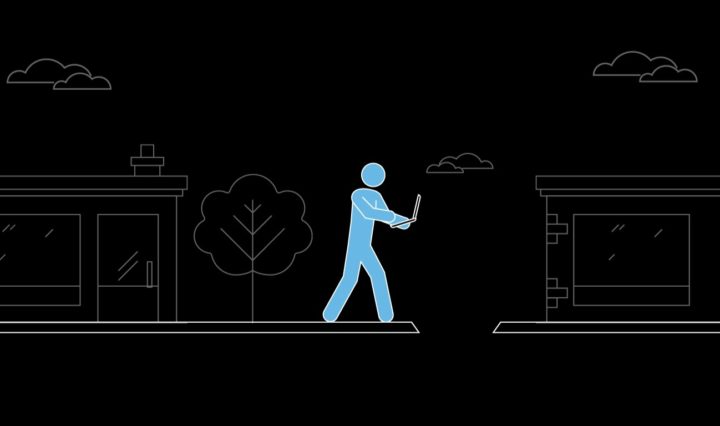 See how a 2-in-1 solution offers the benefits of being mobile without sacrifcing productivity. Download Now
For more client-facing applications, the tablet form factor can increase engagement during meetings and make it easier to, for instance, sign documents and authorize transfers. Because it's easily transformed into a tablet and handed over to a client, it's a much more flexible device than a traditional laptop. By combining tablet and laptop in a single 2-in-1 device, you reduce the number of devices you need on the road.
A day in the life
Here's what a typical day might look like as you use a 2-in-1 like Samsung's Galaxy Book in the field:
Starting up
Start the day booting up your 2-in-1 and flip it into tablet mode to catch up on headlines during your commute. With the S Pen, you circle key points and make notes on news articles and items of interest, then push them to team members via email on the way into the office. Through Samsung Flow, you've got all of your messages centralized, so you can quickly answer them throughout the morning without having to touch your smartphone.
Arriving at the office
You meet with team members to discuss ideas, strategies and schedules for the day. To get ready for client meetings, you transition back to laptop mode to draft detailed plans, update presentations and track market movements. Make client video calls while monitoring key financial indicators, answer a few more e-mails and review analyst notes.
Lunchtime ideation
While presenting to a client at a local restaurant, you detach the device from its keyboard and, in tablet mode, talk through several products and visualize potential outcomes with a personalized strategy. You use the S Pen to accentuate key points. Able to see the data in a clear and graphically appealing format, the client comes away impressed and schedules a follow-up meeting. On your way back to the office, you monitor U.S. equity markets and forward recap notes to your team.
Afternoon in the office
Using the Galaxy Book's computing power, you multi-task with analytics applications, spreadsheets and email. During your afternoon client presentations, you screen mirror to the conference room display. Then, you assess the market close before booking a table and heading to an after-hours meeting.
After-hours analysis
News events create turmoil in the markets and potential volatility in some of your clients' international portfolios. While riding to the restaurant in traffic, you turn on your mobile hotspot to address emails, answer messages and collect real-time analysis. You assess that the sell-off was actually an overreaction and perceive a buying opportunity. By presenting the most up-to-date information, the client is impressed and requests more information. Heading home, you write up a summary report, answer e-mails and set a reminder to share this info with your colleagues.
Increasing productivity
Equipping yourself with a 2-in-1 device like the Galaxy Book can help you, as a wealth manager, handle every challenge that comes your way. The powerful 7th Gen Core i5 Intel processor and 256 GB SSD enables data-intensive apps to run simultaneously and smoothly. The Super AMOLED display is vibrant and vivid, helping you easily highlight visuals throughout the day.
The ability to take notes, underline key points, mark up articles on the fly and share them with a few taps is a gamechanger, thanks to the S Pen. The full-sized detachable keyboard enables quicker and more accurate reports and presentations in less time with no need to charge.
This cumulative effect adds up to more productivity and optimized efficiency for wealth managers that desire an edge on the competition.
See how Samsung's Galaxy Book can support your productivity on the go.