As businesses seek to adapt to customer expectations of faster service, many warehouse managers are looking at updating legacy warehouse mobile solutions to provide greater flexibility. More and more warehouse managers are either considering a move away from legacy Windows systems, or have definite plans for such a move, according to a survey from Ivanti and VDC Research.
Focus on updating legacy warehouse solutions is increasing with the growing selection of Android-based devices, especially with warehouse work conditions requiring a rugged tablet that can withstand harsh environments. According to the report, the potential for device damage in warehouses is great, with nonrugged devices receiving a failure rate of 19.8 percent, compared to 3.8 for rugged devices. On average, the report says, workers experienced 30-40 minutes of downtime due to device failure.
At the same time, many warehouse professionals are motivated by life cycle concerns, as legacy systems are nearing the end of their effective lives. This creates an important opportunity to reconsider and reevaluate options for updating legacy warehouse solutions.


Technology solutions provider Ivanti asked VDC Research to poll over 100 professionals who are responsible for choosing mobile solutions for use in warehouses and distribution centers. Approximately 34.8 percent noted that their present mobile solutions were nearing end of life. Many Windows CE or Windows Mobile devices "have already reached their end of meaningful life and are rapidly approaching their end of extended support," the study affirms.
Defining Criteria for Updating Legacy Warehouse Solutions
As existing platforms reach their end of service life, warehouse professionals say they will be looking for replacements that deliver an enhanced user interface. Many existing warehouse mobile solutions are built around very basic text and a keyboard-centric design. Almost 25 percent of respondents say the next iteration will need to have a more modern, visual interface. Nearly 35 percent say they want the ability to customize the solution.
Security also ranks high as a consideration. Nearly half of respondents (49.1 percent) say security features are among their top considerations for warehouse mobile applications, while 55.1 percent say security will be a driving factor in the selection of an operating system.
The Definitive Guide to Warehouse Efficiency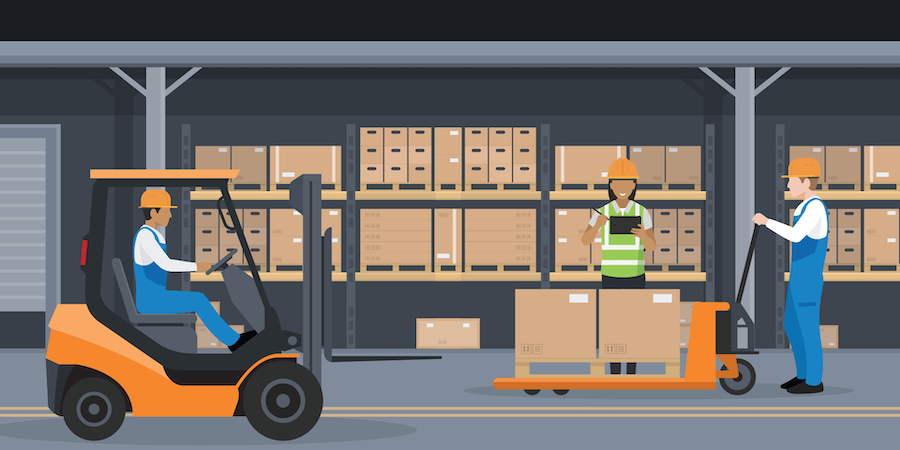 Get your free guide to increasing warehouse efficiencies and cutting costs with mobile processes. Download Now
The Samsung Galaxy Tab Pro is a rugged Android tablet that meets the key criteria that warehouse professionals look for in a replacement device. Tested against the MIL-STD-810G standards for use in extreme conditions, the Tab Active Pro is built to handle the harsh warehouse environment, including being dust and water-resistant and able to withstand vibrations, drops, heat and cold. The Samsung Knox platform provides defense-grade security, supported by biometric authentication features and IT manageability tools. The Tab Active Pro also comes with a water resistant S Pen for writing and signature capture, durable pogo connectors and a long-lasting, replaceable battery.
Android vs. Legacy OS
Unlike in the past, when Windows was the primary operating system in the field, warehouse professionals today have multiple operating systems to consider as they ponder their options for upgrades. "Each platform choice offers distinct capabilities and end users will need to determine which offers the best option to support their requirements," note the authors of the Ivanti/VDI study.
This requires a thorough reevaluation. "For a user base that has been traditionally risk-averse … addressing this represents a critical decision for organizations focused on minimizing disruption," notes the study.
In this context, researchers say that Android as a warehouse OS option is on the rise. "[W]ith the growing availability of Android-powered devices targeting Warehouse applications — in particular, wearable solutions — Android adoption is in position to scale," they write.
Get your free guide to increasing warehouse efficiencies and cutting costs with mobile processes. Discover what other paperless workflow solutions Samsung has to offer. If you need a more compact rugged smartphone, consider the new Galaxy XCover Pro.